Description
Join us for a FREE Co-working Day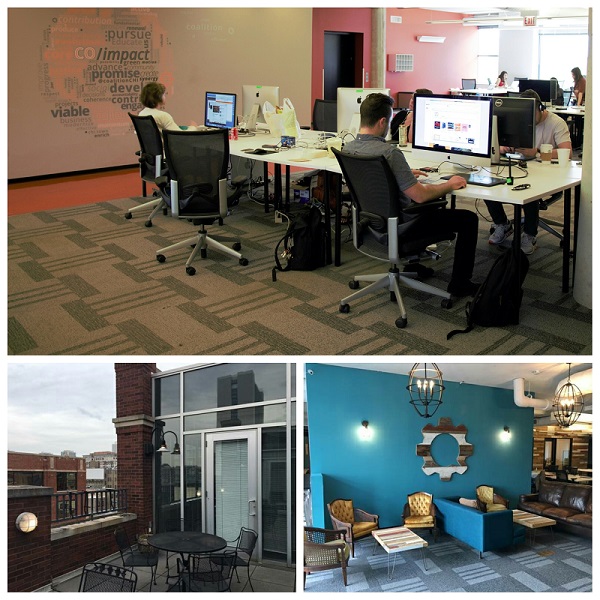 Join us for our monthly FREE Co-working day. Come network with entrepreneurs, small business owners, and other freelancers; in an all-day open house event.
Get work done at our co-working space. Enjoy complimentary coffee/tea and fast FIBER WIFI free of charge anytime between 9am-5pm on October 19..
Come take a tour of our space and offices available.
*Take advantage of special pricing if you sign up that day as a member.*

12pm: Working Remotely Workshop, presented by Ann Davis of Venture with Impact
Have you ever thought about working remotely? In this workshop we'll discuss challenges we've faced while working remotely. Together, we'll share and brainstorm strategies used to address these challenges. We'll also provide various resources such as apps, blogs and online courses that are helpful for remote work. Tips for getting started include:
- Top remote work fields in-demand now
- Websites to help find a remote work position
- The truth behind remote work myths
2pm-4pm: You vs. Yourself - How to Remain Grounded in Business
In this two-part, two-hour workshop, you will learn about yourself through an introspective group experience. Your path to purpose and sanity depend largely on practices of self-care, which begin with self-awareness. A lifelong commitment to self-reflection and rich dialogue with other people is key to honing your emotional intelligence, which will keep you focused and increase your impact.
5:30-7:30: Brink of Impact Networking Happy Hour
Involved in social impact and looking to build your network? Interested in learning more about the social impact sector? We are hosting a FREE networking happy hour for peer-to-peer networking in the social enterprise, nonprofit, and public sectors. If you want to chat with people doing cool things to make a positive impact on the world, join us!
See you soon!
Sponsored by