| | |
| --- | --- |
| | |
Event Details
If you have a business, freelance or wish to remote work for your job, then we invite you to experience coworking for a trial in Upper Hutt!
What is coworking you may ask?
The whole idea of co-working is to bring bright, creative people together and let the ideas collide. It's a growing trend around the world and right here in New Zealand.
By using a cool open space office or working environment with other people who are self-employed or working for different employers, it gives you a chance to get out of a stuffy office, or take break from working at home, and to come
 along to hang out with other movers and shakers to either:
a) work independently throughtout the day in a stimulating environment, or
b) working on what you need to get done and also meeting like-minded people, having great discussions, making new friends and even doing business with each other.
It's been proven to increase your productivity and overall happiness.
Who are we?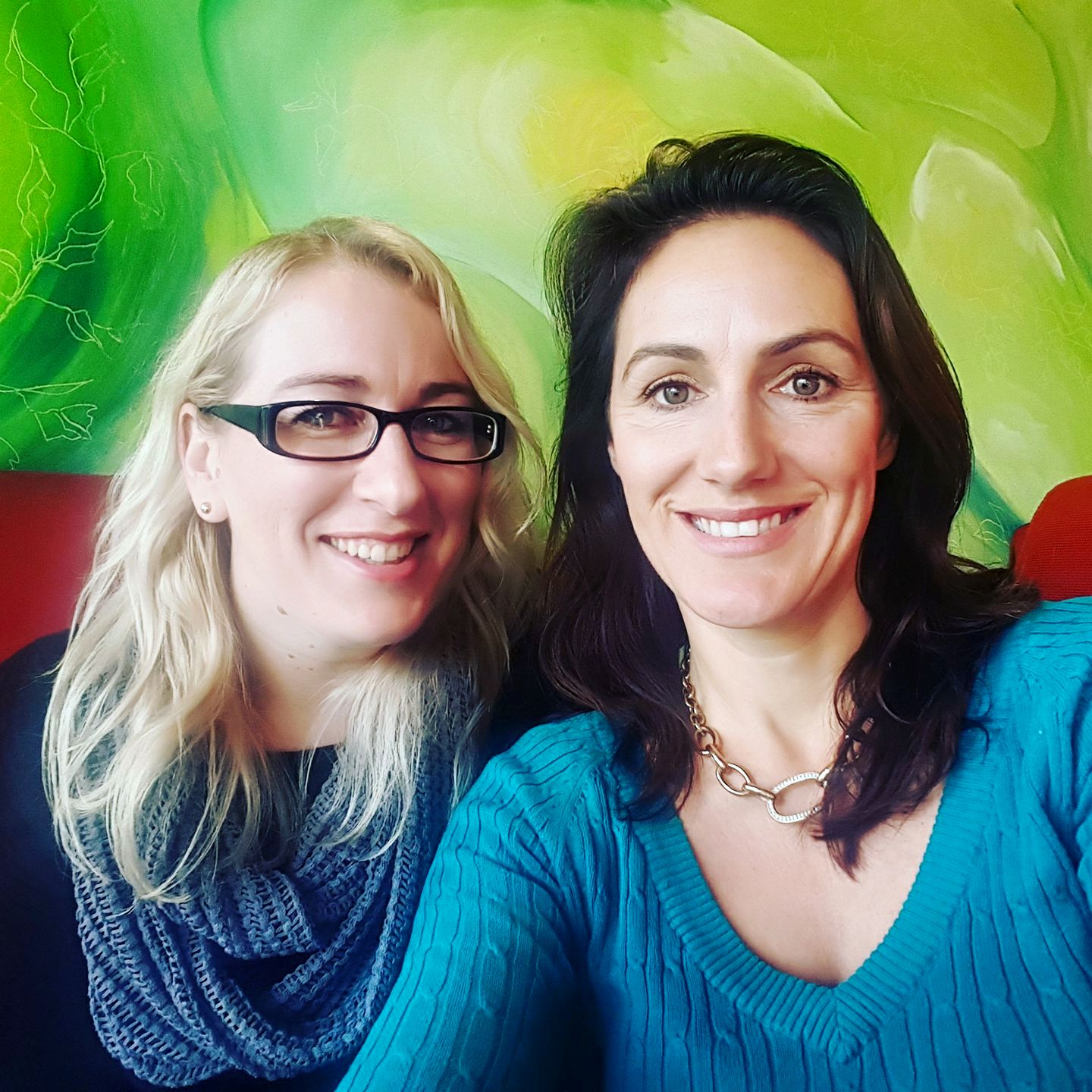 Hi I'm Natalie Sisson (on the right), The Suitcase Entrepreneur and for the last 7 years I've run my business around the world using my laptop, wifi and a variety of cafes and coworking spaces to work from. I've met so many amazing people this way and grown my network, community and my business as a result.
I've just returned to New Zealand and moved to Maymorn and I'm keen to meet other like-minded people and foster a community of business owners and remote workers in Upper Hutt, because quite frankly doing business can be lonely and when you collaborate and connect with others it's so much better. 
Jo Muggeridge (on the left) is the founder of Strictly Savvy, a Virtual Assistant Service for entrepreneurs and they've recently launched Savvy Spaces to hire out a fantastic space for workshops, training, events and coworking.
We think Upper Hutt needs a community coworking space 
So in this trial we're testing out the idea before working on a more permanent coworking space.
Thanks to Savvy Spaces who have offered up a beautiful and fully rennovated shared office space, you will have access to the following:
Ultra Fast Broadband wifi

Lots of desks/ stations to work from 

Whiteboard and pens

Widescreen monitors at stations to plug into

Sound system

Tea, coffee, milo provided

Fridge available for use

Showers available

Wheelchair access with a lift available

Free carparking

Space at reception to park bicycles
All you need to do is bring yourself, an open mind, a smile and your laptop, plus a Koha (donation) so we cover some of the expenses. We'd love to have you come spend the day coworking with us!
It's first in first served and there are only 12 spots available. If they're all gone pop yourself on the waitlist so we can get you in for the next Friday, or if someone can't come. 
When & Where

Savvy Spaces
Level 1
12 Railway Ave
Upper Hutt, WGN 5018
New Zealand

Organizer
Hi I'm Natalie Sisson founder of the Suitcase Entrepreneur where I show entrepreneurs how to create freedom in business and adventure in life by using sexy systems, online tools and outsourcing to create your ideal lifestyle business and work from anywhere.
I also blog and run the Quest for Freedom podcast at http://nataliesisson.com where I share tips to simplify your life, feel connected, live mindfully and develop true person and financial freedom.