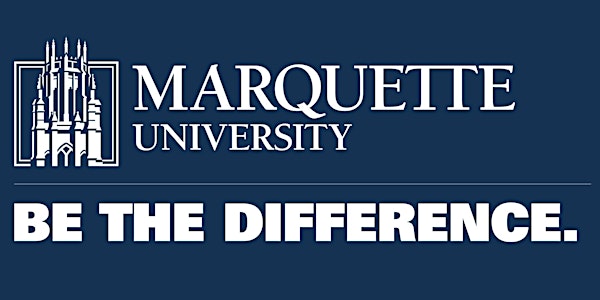 COVID-19 Town Hall on Recovery Plan, Fall 2020 Enrollment and Financial....
Event Details
About this event
Microsoft Teams Live Event
Marquette University COVID-19 Town Hall on our recovery plan, fall 2020 enrollment and financial state of university
The town hall will feature remarks from President Michael R. Lovell, Provost Kimo Ah Yun, Senior Vice President and Chief Operating Officer Joel Pogodzinski, as well as various leaders from the university's COVID-19 Response Team, which spans more than 100 leaders across campus.
The team will provide updates on Marquette's recovery planning process, including the university's phased return to campus, fall 2020 enrollment and the financial state of the university.
Submit questions in advance via the online form. There will also be an option to ask a question during the event.
This event is for Marquette faculty, staff and students. Only Marquette emails will be admitted. The Town Hall Meeting will be recorded and posted for parents and others to view.
RSVP here by Tuesday, June 10. A link to join the Microsoft Teams Live event will be emailed to all attendees the morning of Wednesday, June 10.