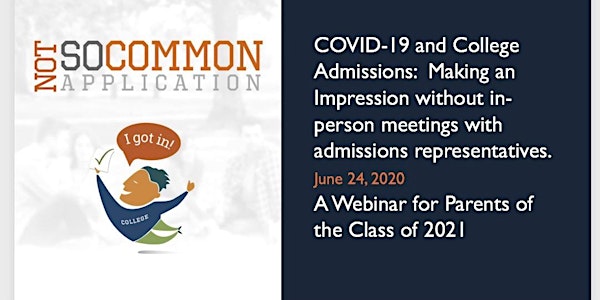 COVID-19: Navigating College Admissions for Parents of Class of '21
Making a personal connection in a socially distant time is a challenge, one that the class of 2021 faces in a unique way.
About this event
In the absence of live campus tours, college fairs, SAT/ACT exams, sports seasons, tournaments, meetings with coaches, admissions visits to high schools and face to face interviews, students in the class of 2021 may fear they will miss out on gaining admission to their dream colleges. Hope is not lost. Join me to learn how you can support your student in the college application process in an unprecedented time. This workshop is geared toward parents, but students are welcome.