UFSC COVID-19 Relief Series featuring Attorney Melanie Lee, who will be sharing the legal documents you should have in place.
About this event
Urban Financial Services Coalition (UFSC) National organization is hosting the COVID-19 Relief Series to keep members and Communities of Color informed of the economic impact of COVID-19 and programs created to support individuals, businesses and communities during this time of uncertainty.
This session is entitled "Getting My Legal House in Order". Attorney Melanie Lee, owner of Lee Law Firm and member of the Richmond Chapter of UFSC, will discuss the important legal documents that every family should have updated and in place during the COVID-19 Crisis.
This call is open to the community so feel free to share this information with your network so we can ensure that everyone is aware and gets access to information that will empower them during the COVID-19 Crisis.
Date: Wednesday, May 13, 2020
Time: 6:30 pm, EDT.
Location: Virtual and hosted on ZOOM
Recorded: Yes, this call will be recorded.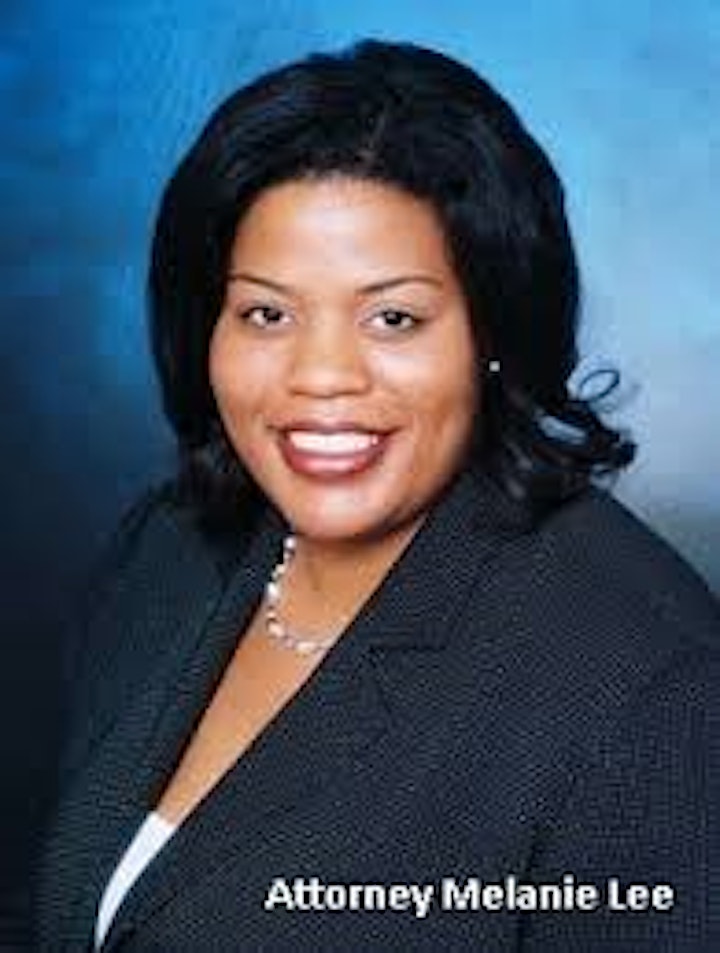 Melanie M. Lee, Esquire is the owner of Lee Law Office a firm located near downtown Richmond, VA. Ms. Lee concentrates her practice in the areas of Trusts & Estates, Estate Administration, and Business Law. She received her law degree from Washington and Lee School of Law. She is an experienced and well rounded estate planner. She is a member of the American Academy of Estate Planning Attorneys and the National Academy of Elder Law Attorneys. Her firm's philosophy is to help clients create, build and properly transfer wealth.
Ms. Lee is a member of The Virginia State Bar; Virginia Bar Association (Sections on Trusts & Estates and Real Property), The Old Dominion Bar Association, The Metropolitan Richmond Women's Bar Association and The American Bar Association.
Ms. Lee frequently writes and speaks on the importance of Estate Planning and issues concerning pre-death needs and Estate Administration. In 2018 she co-authored the book Essentials to Planning Your Legacy.
Organizer of COVID-19 Getting My Legal House in Order!
About UFSC
Mission:
To be the preeminent financial services organization that provides professional development programs supports educational advancement and promotes economic empowerment for its members and minority communities at large.
Organization Description:
 Urban Financial Services Coalition (UFSC), formerly National Association of Urban Bankers, is a non-profit organization of minority professionals in the financial services industry and related fields.  Affiliation with UFSC offers a unique opportunity to influence the shape of the banking and financial services industry.  UFSC promotes the personal and professional growth of members and collectively articulates concerns and marshals resources to improve the economic development of under-served communities.
UFSC supports programs that offer practical benefits for minority financial services professionals, banks and financial institutions.  The underlying goals and objectives include fostering the interest and expanding the number of minorities in the financial services industry; increasing community service activities in low-income communities; enhancing scholarship programs for minority youth in pursuit of careers in financial services, and cultivating a premier job bank of experienced minority professionals in the industry.