Description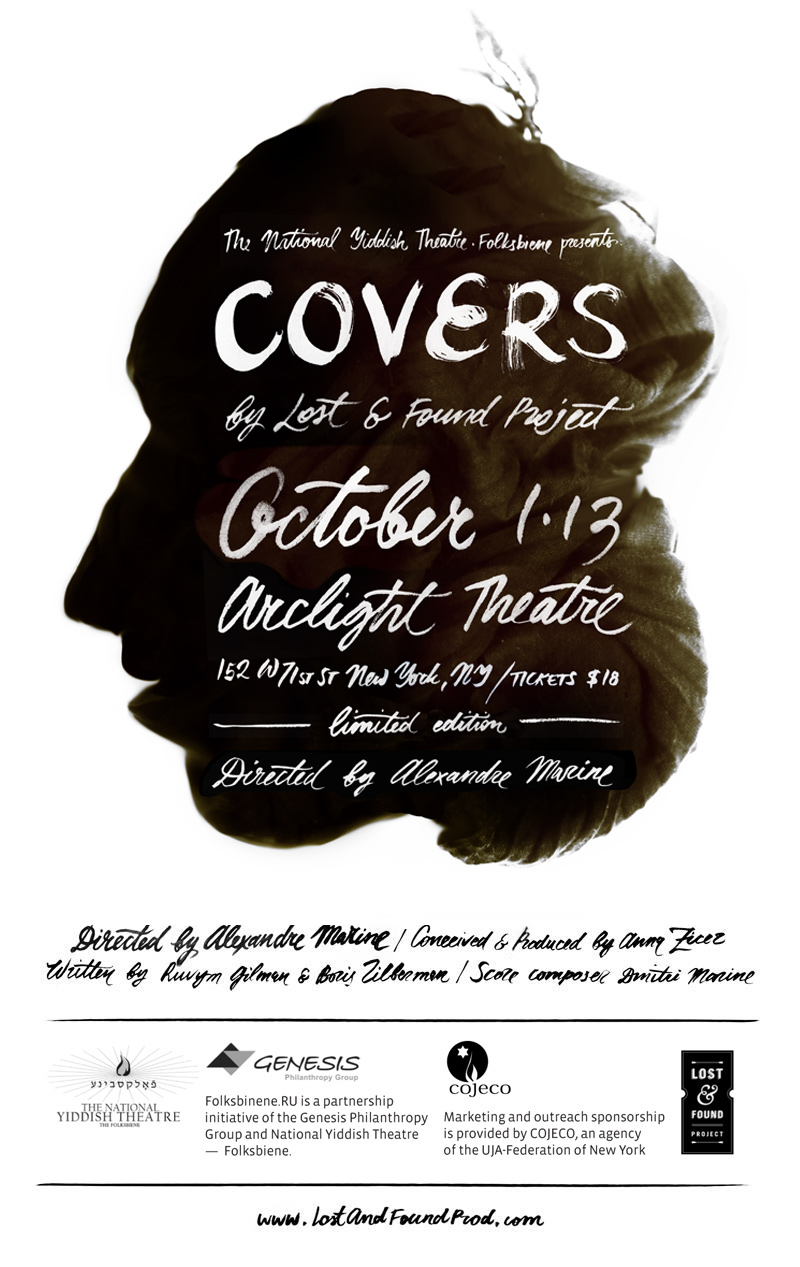 The National Yiddish Theatre - Folksbiene presents:
Lost & Found Project
Production of
"Covers"
Due to high demand we are proud to present the SECOND RUN of "Covers"; the second original production from the Lost & Found Project, is an interactive play that explores personal family stories about the Russian-Jewish identity experience. "Covers" looks into family bonds, our choices, our definition of success, and the directions we take that form our lives. All these, which are inevitable products to ourselves and to our relationships.
"Covers" takes you deep into the familial bonds, that are the glue of our lives, as well as the possible cause of our downfalls.
"Covers" is a gripping theatrical oeuvre that will transport audiences between decades of lost memories and uncovered experiences.
Directed by Alexandre Marine
Conceived & produced by Anna Zicer
Written by Ruvym Gilman & Boris Zilberman
Featuring:
Alya Adelman - Ruvym Gilman - Jordan Elizabeth Gelber - Mariya King - Sergey Nagorny - Gera Sandler – Russell Verkhovskiy - Anna Zicer - Boris Zilberman
This project has been made possible with the generous support by the Genesis Philanthropy Group www.gpg.org
Foksbiene.RU is a partnership initiative of the Genesis Philanthropy Group and National Yiddish Theatre Folksbiene. Marketing and outreach support to the project is provided by COJECO, an agency of the UJA Federation of New York