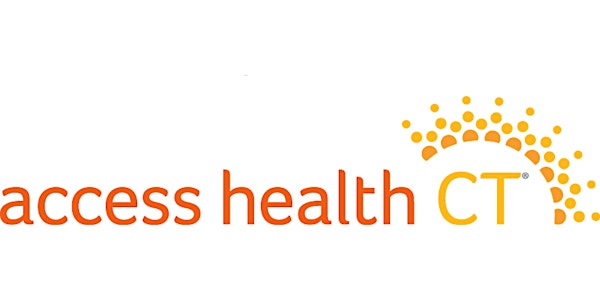 Covered CT Enrollment Fairs - Waterbury
Covered CT Enrollment Fair with Free Help
When and where
Location
New Opportunities Headquarters & Family Development Center - Auditorium 232 North Elm Street Waterbury, CT 06702
About this event
Covered CT Enrollment Fair with Free Help
About this event
Join us in person, between 4-7pm, for free help with enrolling in the Covered Connecticut Program.
Some residents who meet specific eligibility requirements are paying $0 for their health insurance through Access Health CT, thanks to the Covered Connecticut Program created by the State of Connecticut. The Covered Connecticut Program provides health insurance coverage, dental coverage and Non-Emergency Medical Transportation (NEMT) administered by the Connecticut Department of Social Services.
If you qualify, the State of Connecticut will pay your portion of the monthly payment (premium) directly to your insurance company (Anthem, ConnectiCare Benefits Inc. or ConnectiCare Insurance Company Inc.) and will also pay for the cost-sharing amounts you would typically have to pay with a health insurance plan, such as deductibles, co-pays, co-insurance, and maximum out-of-pocket costs. More details about the Covered Connecticut Program here.
• If you are new to Access Health CT and have questions on enrolling and whether you are eligible, you can sign up for this event to get free in-person help.
• If you are a customer of Access Health CT and you want to see if you qualify for the Covered Connecticut Program, we can review your information and help you update your application at this event.
Bring this information with you.
Have the following information for yourself and anyone in your household applying for coverage:
• Dates of Birth
• Social Security numbers
• Visa, green card or immigration documents
• Most recent W2 and/or Form 1040, Form 1099
• Current insurance coverage
• Paystubs, Profit & Loss statements or other employment information to confirm income for everyone in your tax household
Your health & the health of our team is a priority.
We take the CDC guidelines very seriously to make sure a safe in-person enrollment experience. Please help us by following the rules and know that we may ask to complete your application virtually if safety measures are not met.
Steps to Safely Enroll In-Person
1. Masks are required to enter building (if you do not have one we can provide it for you)
2. Hands are sanitized before starting the enrollment process
Whenever possible, please limit to only one attendee per party.
Other help available:
Visit AccessHealthCT.com or call Access Health CT at 1-855-805-4325 (Monday-Friday, 8am-4pm). If you are deaf or hearing impaired, you may use the TTY at 1-855-789-2428 or contact us with a relay operator.
Questions on registering for event? Contact us at Outreach@AccessHealthCT.com