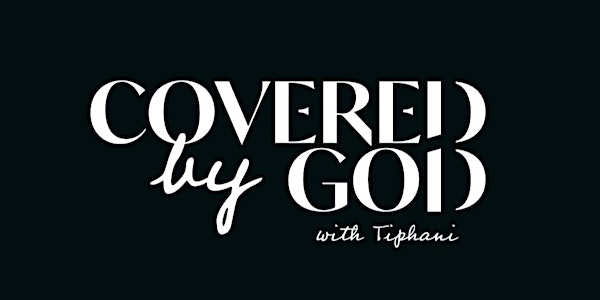 COVERED BY GOD NIGERIA with Tiphani Montgomery | Fri, May 13 - Sat, May 14
COVERED BY GOD Nigeria with Tiphani Montgomery
About this event
COVERED BY GOD is a prophetic and teaching ministry led by Tiphani Montgomery where we help build passive Christians into bold believers who go into all the world (both on and offline) and preach the gospel of Jesus Christ to every creature!
In short:
We want what God wants.
We love how God loves.
We hate what God hates.
And we have a strong desire to see God's people free from bondage, filled with His precious and powerful Holy Spirit, and boldly advancing the kingdom of God in a world who needs Him now more than ever.
We welcome all who desire to go deeper in God.
This TWO DAY EXPERIENCE on Friday, May 13th and Saturday, May 14th, 2022 will leave you forever changed! Come join us for a powerful evening of fun fellowship, wild worship, prophetic ministry, solutions to your problems from sound biblical teaching, and incredible signs, miracles, and wonders!!!
-=-=-=-=-=-=-=-=-===-=-=DETAILS=-=-=-=-=-=-=-=-=-==-=-
DATE:
Friday, May 13th, 2022, 5:30pm WAT
Saturday, May 14th, 2022 , 10-2p and 6:30pm WAT
LOCATION:
LANDMARK CENTRE | Lagos, Nigeria | Victoria Island
This is a free event, but a ticket is required to ensure you have a seat saved.
NOTE: YOU DO NOT NEED A TICKET IF YOU'RE WATCHING OUR ONLINE LIVE STREAM VIA YOUTUBE
-=-=-=-=-==-=-=-=-=-==-=-=-==-=-==-=-=-=-=-=-=-=-=-=-=-=-=