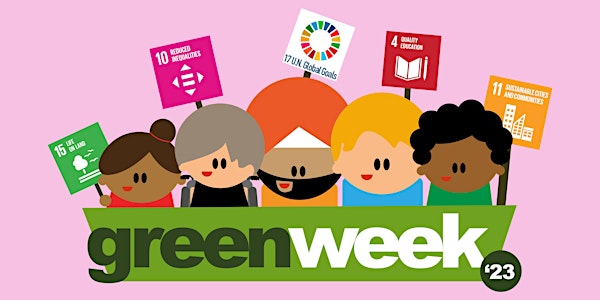 Coventry University Green Week - A Walk in the Woods
A Walk in the Woods
Date and time
Mon, 6 Mar 2023 10:00 - 15:00 GMT
Location
Ryton Wood Ryton-on-Dunsmore Coventry CV8 United Kingdom
About this event
A walk in the woods.
We all know that time spent outdoors is good for body and soul. But how many of us do it on a reasonably regular basis and in a way that helps us to unwind from the pressures that surround us.
We will provide bus travel from Coventry University to Ryton Woods. Leaving at 10.00 and returning at 3pm the same day.
Who is it for?
People who like the idea but perhaps lack the confidence to spend time in and explore the natural world.
What will we do?
Our primary purpose is to provide a safe and immersive experience of the outdoors for those that are nervous or lack confidence to get started or who are not sure what to do in the outdoors. You will learn about the landscape and some aspects of conservation but this is secondary to the main purpose. If you have any special requests, we might be able to accommodate during the day.
Depending on the weather, we will spend up to four hours outside in a managed woodland environment close to Coventry. We will be walking across uneven terrain but it will be at a pace to suit the slowest member in the group. This will not be a boot camp or a route march.
Under the guidance of two experienced leaders you will explore this area to improve your general understanding of natural places. Throughout the session, we will stop look and listen and smell our surroundings. We will take time to be present and to relax in these beautiful calming spaces. We might even hug a tree or two.
There is growing empirical research that shows the value of these types of experiences. Spending even short periods of time outside can bring great benefits to both physical and mental health.
Who are your leaders?
Dr Ben Vivian – Assistant Professor and Course Director of MSc in Sustainability and Environmental Management, who is an experienced mountaineer, leader and photographer (if you have in interest and have a camera, bring it with you).
Matt Smith – former student on MSc in Sustainability and Environmental Management and very experienced outdoors person, including in bushcraft (Instagram @the_primal_craftsman)
Lucy Drage – Senior Teaching Fellow
What you need to bring?
Shoes, walking boots or wellington boots which will allow you to walk across grassy and occasionally muddy paths. Some paths are made but some are just trails through the trees.
Clothing for the day – at a minimum, a waterproof coat and some form of insulation, legwear that will cope with walking through vegetation. Jeans are generally not appropriate, however watch the weather forecast and if dry then these can be OK. Headwear and gloves. Essentially, we want you to be comfortable and safe and so if you "run cold" then you should bring more layers.
Food and drink for the period we are outside. There is a café at the start and end of the day – with public toilets – but once in the woods you will need to be self-sufficient.
Agenda
9:45 AM - 10:00 AM
Meet at William Morris Building
10:00 AM - 10:30 AM
Bus travel to Ryton Woods
10:30 AM - 2:45 PM
A Walk in the Woods event
2:45 PM - 3:00 PM
Meet in car park at Ryton Woods to travel back
3:00 PM - 3:30 PM
Bus travel to Coventry University (drop off at William Morris)