Description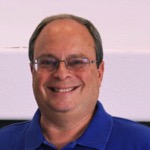 PLEASE NOTE THE DATE FOR THIS PROGRAM HAS BEEN CHANGED TO WEDNESDAY MAY 8 AT 7:00PM

"COUSIN LYNNE"
A Jewish Genealogical Society of Greater Orlando Program
Join the Jewish Genealogical Society of Greater Orlando (JGSGO) to hear a member share his family discovery adventure at the Roth Jewish Community Center of Greater Orlando in Maitland, on Wednesday May 8, 2019 at 7 P.M.
Dave Rowitt is a long-time member of JGSGO. He has been researching his family for more than fifteen years. Working with his cousin, he has discovered and located the vast majority of his family that live in the US, nearly 3000. His research has led to interesting discoveries and intriguing family reunions.
Dave's cousin Lynne was born 9:40 in the morning on April 28, 1949 at Beth Israel Hospital in New York City. Her birth name was Judy Freeman. On January 11, 1950, Judy was abandoned and surrendered by her parents to the Department of Welfare of The City of New York which subsequently placed her with the Free Synagogue Child Adoption Committee. It didn't take long for Judy to be placed with a foster family who ultimately adopted her and gave her a fabulous life. Judy's adoptive parents changed her name to Lynne.
Well after her adopted parents died, Lynne started thinking about her birth parents. Who were they? Did she have any brothers or sisters? How can she find them? Dave is the second cousin of Lynne's husband Elliot. Through his genealogical research, Dave discovered Elliot. When they all met for the first time a few years back, Lynne told Dave that she was adopted and that she would like to learn her history. Dave encouraged Lynne to do a DNA test and that opened up a whole new world for Lynne.
Hear the full story about how the DNA match aided Dave's research and the ultimate discovery of Lynne's blood relatives, including people who were also looking for her. Dave will discuss the methods and tools he used to put all of the pieces of the puzzle together. At this meeting, you'll have the opportunity to meet cousins Lynne and Elliot who will be flying down from their home in Queens New York.
REGISTRATION: Required for either in-person or online participation at http://jgsgo.org/programs-jgsgo
DATE: WDENESDAY May. 8, 2019
TIME: 7:00 P.M.
ADMISSION: Free for members, $5 for guests, which can be applied to membership
LOCATION: Roth Jewish Community Center, 851 N. Maitland Ave., Maitland, FL 32751 (in the "Senior Lounge")
---
Contact Information
info@jgsgo.org
JGSGO Voicemail:
407-494-4230
---