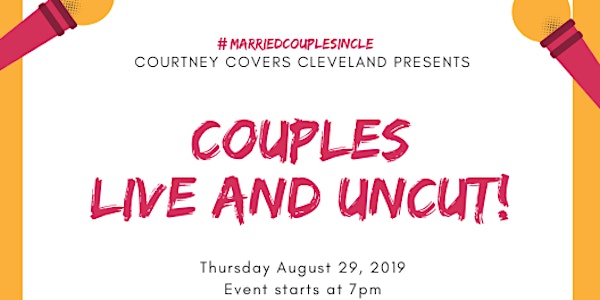 Courtney Covers Cleveland Presents: Couples Live & Uncut
When and where
Location
Location Revealed 48 Hours Before Event!
Description
If you've missed any of the past #MarriedCouplesinCLE events, you definitely don't want to miss this one!
For this month only, ALL COUPLES are invited. That's right, dating, engaged or married! Join Bryon and Courtney Ottrix as they host Couples Live & Uncut on Sunday, September 15th at 5:30pm. The cost is $75 per couple and includes a complimentary drink, appetizers and activities.
As always, details will be revealed to those who RSVP within 48 hours of the event.
Tickets are on sale NOW, don't wait, limited capacity as always!