Description
Most job seekers approach the search for employment as a technical exercise. They write a resume, search for job postings, and apply. They may ask friends about jobs they know of, but they do little more than send a resume and hope for the best. Why is this a recipe for failure? Because the job search is about selling. You are identifying a customer base (the hiring managers) and communicating your unique ability to fill the service gaps they are advertising. Ruth will talk to you about some of the key aspects of this approach of thinking like a marketer. Learn fundamental ways to incorporate marketing into your job search in order to show your value, make crucial connections, and demonstrate job and culture fit.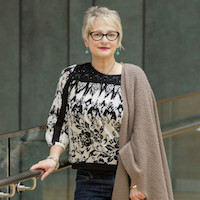 Speaker: Ruth Sternberg
Bio: Ruth Sternberg is a Certified Professional Resume Writer and Job Search Guide. She has been helping people with their career search documents and their search plans for about 10 years and recently formed her own company, The Entrepreneurial Job Search. Ruth's background is in writing and presentation. She worked as a professional journalist for 18 years and a grant writer for 13 years. She has lived the struggle of finding work, facing rejection, and feeling unworthy in this era of digital communication – and she has emerged victorious. Ruth highly recommends making a plan and getting out there to meet as many people as you can who might be allies in your job search. No job is won from a chair at your desk.
Website: https://entrepreneurialjobsearch.com