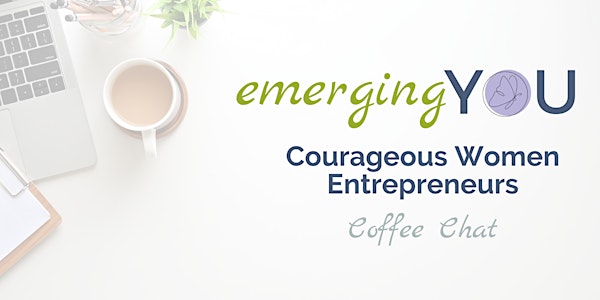 Courageous Women Entrepreneurs Coffee Chat
Join us each week for this free networking opportunity for women entrepreneurs all over the world!
About this event
emergingYOU empowers women leaders to rediscover their innate courage. Being an entrepreneur can be lonely and hard, especially as a woman. These Coffee Chats are an excellent way to make new connections, gain support from women who get it, promote your business and gain new clients, and new learn new skills.
About emergingYOU:
You are ambitious and motivated, but like so many of us you struggle with self-limiting beliefs, perfectionism, and anxiety about showing up as your true self. Through the programs and community building of emergingYOU you will learn about yourself and your natural talents, you will realize you are not alone in your experiences, and you will overcome the fears that are holding you back.
Our programs include individual and group coaching, self-paced online courses, educational workshops, and a community of women to encourage you along the way. Whether you want to do a deep dive into your strengths, learn skills to improve your confidence being visible on camera, or you need a community of women leaders for support - you'll find it and so much more at emergingYOU!