Description
Seminar Description:
We are living in a time where a troubled history is repeating itself. Many would argue that historic practices of targeted oppression have never changed, and that the spotlight is now just shining brighter for those who previously had the choice not to see it. Experiences of racism, white supremacy, trans-phobia, Islamophobia, and bigotry are alive in our communities. These inequities have been structurally embedded in the fabric of our democracy, policy making, wealth accumulation, and access to education and healthcare, to name a few. With the recent, overt expressions of persecution and oppression against marginalized people, these structural inequalities are more exposed and present in the consciousness of mainstream dialogues, including the therapy space. Emotional distress has become heightened by this hostile environment with marginalized communities feeling an increase in anxiety, panic, rage, and fear for their and their families' lives. These symptoms are alive in clinicians' sessions and relationships.
The mental health field has traditionally taught an air of objectivity from the role of therapist. Yet, during these times of the continued "othering" of marginalized identities, more clinicians are questioning how does one help a client overcome political suffering that impacts them so personally? What can therapists do when someone presents with environmental causes of emotional distress like racism, Islamophobia, transphobia, and misogyny? Can the field of therapy focus on justice during times of suffering? What does this look like in the therapy relationship? Could the clinical community consider mental distress through a structural lens? How much responsibility does the clinician hold in making space for politics in their professional work?
TCP's 5th Annual Courageous Conversations Keynote Speaker, Kiran Arora, PhD, will propose how, using the therapeutic relationship and racially/culturally-informed treatment, clinicians can challenge oppressive systems at the intersection of historic and contemporary pain. Dr. Arora will discuss her own journey as a South Asian Canadian Sikh woman living in America as a pathway to understanding this pain and resiliency. Deidre Ashton, LCSW, will then offer a case presentation on how she uses her social locations and experiences as a Black, African American, cisgender, upper middle class, lesbian woman to inform therapeutic practices that facilitate healing from emotional and mental distress caused or exacerbated by oppression. Clinical comment and dialogue will be offered between the panelists to reflect on the case together and as a community.
3 CEUs

Special thanks to our co-sponsor, Philadelphia Society for Psychoanalytic Psychology, a local chapter of Division 39 of the APA.
Featured Speakers Include: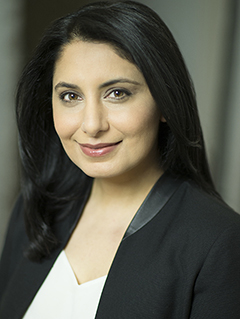 Kiran Arora, PhD, is an associate professor of Marriage and Family Therapy at Long Island University, Brooklyn. She is currently researching the impact of 9/11 on South Asian families and their relationships. Her research interests further include the expansion of theory and practice in family therapy training reflecting cultural diversity and social justice, exploring the connections between trauma and oppression in communities of color, and the intersections of race and religion. She is a psychotherapist at Tribeca Therapy in New York City. Kiran is on the editorial board of the Journal of Marital and Family Therapy. She has served on the American Family Therapy Academy (AFTA) Board of Directors and was Co-Chair for the 2015 AFTA conference. Kiran served as President of AFTA from 2015-2016.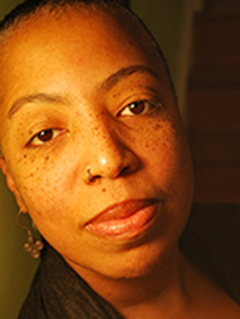 Deidre Ashton, PA LCSW, NJ LCSW, is a licensed clinical social worker, specially trained in couple and family therapy, with 15 years of experience as a psychotherapist, supervisor, educator, consultant, and published author. She joined TCP as a clinical supervisor in 2016 and is a member TCP's change team, a committee charged with promoting racial equity within the structure of TCP and in its clinical practice. In private practice, she specializes in providing socially just, and queer affirmative individual, couple, and family therapy, and clinical supervision. As an educator, Deidre has taught at both graduate and postgraduate institutions in the areas of context centered family systems therapy, developing cultural competence/humility, and social justice. As a member of the Race Institute, she delivers anti-racism training to K-12 educators, and not for profit organizations. Deidre has written about the LGBTQ family life cycle, and culturally affirmative therapy and supervision practices.


Learning Objectives:
• Identify two components of racially-sensitive and culturally-informed treatment that acknowledges oppression.
• Describe two ways that clinical work is directly linked to political trauma and structural inequalities.
• Explore how therapists can use "Self as Therapist" to facilitate clients to cope with the impact of the current political climate.
• Demonstrate two strategies to challenge oppressive systems at the intersection of historic and contemporary political suffering.
Sources:
• Kronenfeld, Jennie J., ed. (2010). The Impact of Demographics on Health and Health Care: Race, Ethnicity and other Social Factors. Bingley, UK: Emerald Group Limited. Print.
• Chen, Alex Y. and José J. Escarce. (2011). Quantifying Income-Related Inequality in Healthcare Delivery in the United States. Medical Care 42.1 (2004): 38-47. JSTOR. Web 2. Nov.
• Hardy, K.V. (2008) Race, Reality, and Relationships: Implications for the Re-Visioning of Family Therapy. In McGoldrick, M. & Hardy, K.V. (eds.), Revisioning Family Therapy (pp. 76-84). New York, NY: Guildford Press.

Are you a TCP Partner? Receive a discount!
To learn more about the TCP Partners program, email ed@therapycenterofphila.org.

Host Committee
Want to get more involved? Be a part of the Host Committee! Purchase five or more tickets to receive a discount, connect with the Therapy Center network, and join us as a committee member at the event.
• 5+ tickets, use HOST5 for a 10% discount at purchase
• 10+ tickets, use HOST10 for a 15% discount at purchase
Thanks to Our Sponsors!
Gold Sponsor:
Rotary Club of Philadelphia
Silver Sponsor:
Independence Blue Cross
Leslie S. Zavodnick
Bronze Sponsor:
AmeriHealth Caritas
Berner Klaw & Watson LLP
Brystol-Myers Squibb
Full Living: A Psychotherapy Practice
Tom and Vicki Gerig
Margot Prendergast
Reproductive Medicine Associates of Philadelphia
Jillian H. Zavodnick, MD

Emerald Sponsor:
Michelle Angelo
Nicholas & Martha Benanti
Phyllis Fischer
Joanna Ghayad
Joan Gordon
Leeway Foundation
Bethany Ostrowski
Philadelphia Society for Psychoanalytic Psychology
Sri Rao
Stephanie and Mark Richardson
Dorel Shanon
Eric & Linda Spalding
Julie Spalding
SSH Real Estate

Host Committees:
The Ladipo Group
Valerie L Kellom
Walnut Psychotherapy Center
Interested in sponsorship opportunities? Have questions? Email: leah@wittygritty.com.
Schedule:
8 to 8:30 am: Networking and Breakfast
8:30 to 9 am: Welcome
9 to 10:30 am Keynote Presentation - Kiran Arora, PhD
10 to 11 am: Case Presentation – Deidre Ashton, LCSW
11 to 11:30 am: Presenter Reflections in these Political Times
11:30 to 11:50 am: Community Dialogue
12:00 pm: Closing
Continuing Education:
This program is co-sponsored by the Philadelphia Society of Psychoanalytic Psychology (PSPP). PSPP is the local Chapter of Division 39 (Psychoanalysis) of the American Psychological Association. This program is intended for mental health professionals of all experience levels and theoretical orientations. It is not limited to individuals practicing in a psychoanalytic mode.
Responsibility for Content:
Division 39 is approved by the American Psychological Association to sponsor continuing education for psychologists. Division 39 maintains responsibility for this program and its content.
Psychologists:
This program, when attended in its entirety, is offered for 3 continuing education credits. Participants must attend 100% of the program. Upon completion of a conference evaluation form, a certificate will be issued. This serves as documentation of attendance for all participants.
Social Workers and Other Mental Health:
Social Workers, Marriage and Family Therapists, and Professional Counselors in Pennsylvania can receive 3 CEs from CE providers approved by the APA. Since Division 39 is approved by the APA to sponsor continuing education, these professionals will be able to fulfill their continuing education requirements by attending PSPP/Division 39 approved programs.
Educators:
ACT 48 credits are available to participants who hold an educational certificate in Pennsylvania. If you need Act 48 credits, please be sure to bring your PPID number to the event. Act 48 credits are processed by PSPP, and you will receive a letter in the mail documenting that you have earned 3 Act 48 credits a few weeks after the conference.

Participant's Accessibility and Non-discrimination, and Ethics:
TCP, PSPP, and Division 39 are committed to accessibility and non-discrimination in continuing education activities and strive to conduct all activities in strict conformity with the American Psychological Association's Ethical Principles for Psychologists. Participants are asked to be aware of the need for privacy and confidentiality throughout the program. If program content becomes stressful, participants are encouraged to process these feelings during discussion periods. Participants with special needs will be accommodated as possible.
If you believe that a violation of ethics has occurred during this presentation, or if you have concerns about such issues as handicapped accessibility, distress with regard to program content or other complaints, please contact Kelly Bassett, Ph.D. at 646-510-1593 or e-mail kellylynnbassett@hotmail.com .
There is no commercial support for this program nor are there any relationships between the CE sponsor, presenting organization, presenter, program content, research, grants or other funding that could reasonably be construed as conflict of interest. During the program, the presenter will discuss the validity/utility of the content/approach as well as the limitations of the approach and most common risk factors, if any.
---

A refund of 50% will be granted if requested before September 9. After this date, 25% of your ticket purchase will be refunded if needed.