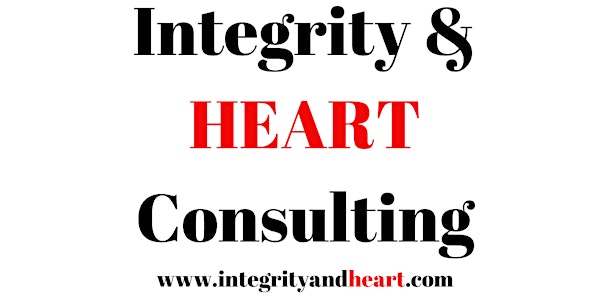 Courage to Lead: The Inner Life of the Activist
Location
Fourth Universalist Society in the City of New York
160 Central Park West
New York, NY 10023
Refund policy
Contact the organizer to request a refund.
Eventbrite's fee is nonrefundable.
A 2 ½ day non-residential retreat focused on intentional discernment for the organizer/activist using the Circle of Trust® approach.
About this event
***Do you have deep questions that you are grappling with concerning your community as it is versus your community as it ought to be?***
***Are you interested in taking a dive towards exploring your vocational ministerial identity as a social justice activist and advocate?***
***Would you value the space of wrestling with the current condition of your soul and the role(s) you play in community, all while being in a supportive environment?***
***Do you value the opportunity for communal discernment?***
***If you answered "yes" to any of these questions, then The Courage to Lead retreat exploring the inner and outer life of the Activist is designed with you in mind!***
Join us for 2 ½ days of deep, intentional discernment exploring what our inner voice (or inner teacher) desires for us to know concerning our vocational identity as social change agents in our communities. In these 2 ½ days, you will have the opportunity to:
explore the interior and exterior life of the Activist who is committed to social change using Parker Palmer and the Center for Courage & Renewal's the Circles of Trust® approach,
practice listening for the sound of the genuine self, and hear it into speech,
learn about working with open, honest questions,
experience the transformative power of clearness committee (which is a communal discernment space that helps to offer wholeness and clarity,)
focus on leading the spaces you inhabit authentically, from within, and finally
cultivate and nurture deep relationships amongst your peers.
The price for this 2 ½ day retreat includes all retreat materials, along with breakfast, lunch, and snacks each day. If you're able to pay more, we strongly encourage you to consider offering it as a scholarship gift so that others who aren't able to pay may be able to attend. If you are in need of a scholarship, they are available upon request.
Retreat Times are as follows:
Thursday, September 29 7:30AM-8:50AM Breakfast, 9AM-12pm Retreat 12pm-1pm Lunch 1pm-6pm Retreat
Friday, September 30 7:30AM-8:50AM Breakfast, 9AM-12pm Retreat 12pm-1pm Lunch 1pm-6pm Retreat
Saturday, October 1 7:30AM-8:50AM Breakfast, 9AM-1PM Retreat 1PM- Dismissal
Reserve your spot today as space is limited!
For questions, email anthony@integrityandheart.com