Courage is the Antidote to "Ed": A MentorCONNECT Teleconference with Jeanette Henriques

Wednesday, September 5, 2012 from 8:00 PM to 9:15 PM (CDT)
Event Details
Title: Courage is the Antidote to "Ed"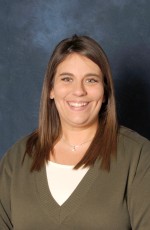 Event Description: In this teleconference, we welcome Jeanette Henriques. Jeanette's powerful personal story is a sure-fire cure for the self-pity blues. Jeanette's life is living proof that adversity can define us in negative or positive ways, but it is our choice which direction adversity takes us. If you want to learn how to empower yourself to meet any challenge life hands you with your head held high and a courageous smile on your face, this is the MentorCONNECT teleconference you want to attend in person this year.
NOTE: Due to her role as MentorCONNECT's Member Services Director, Jeanette doesn't speak for us very often. Don't miss this rare opportunity to spend an evening live with Jeanette!

When: Wednesday, September 5, 2012
What time: 8:00 - 9:15 p.m. Central Time
RSVP to: http://mentorconnect.eventbrite.com

RSVP now to reserve your space for this amazing FREE recovery event!
Bio: Jeanette Henriques is living life without an eating disorder after over 15 years of struggling. Throughout the course of her journey she struggled with anorexia, bulimia, depression and post traumatic stress disorder. However, today she travels around talking to children, adolescents and adults sharing her experience. Not only does she let people know that it is possible to move beyond disordered eating but that it is possible to move beyond your past. Jeanette counsels and mentors those with eating disorders as well as victims of abuse. Her message to all those that struggle is one of hope and acceptance and encourages people to work towards their dreams because anything is possible.
This event is sponsored by MentorCONNECT, a registered (c)3 nonprofit organization.
To learn more visit us at: www.mentorconnect-ed.org

CLICK HERE to make a tax-deductible donation and help to keep great events like this one happening! Thank you! :-)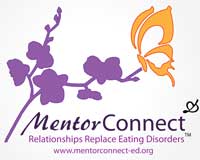 MentorCONNECT is a proud member of:
Organizer
MentorCONNECT: where relationships replace eating disorders
MentorCONNECT is the first global online eating disorders mentoring community. To volunteer as a mentor, be matched with a mentor, or find general recovery support, visit us at:
MentorCONNECT is a registered 501(c)3 nonprofit organization.