Courage & Creativity + Music Editing at Dec. 10th's LAPPG Meeting

Wednesday, December 10, 2014 at 7:00 PM (PST)
Event Details
Come get inspired for the new year ahead plus, help those in need during this holiday season at our next LAPPG meeting featuring:
COURAGE AND CREATIVITY -
THE MAGIC OF CONVICTION
 A DISCUSSION WITH SUNDANCE FILM FESTIVAL
CO-FOUNDER AND DOCUMENTARY FILMMAKER
CIRINA CATANIA

+

MUSIC EDITING: WHAT'S LOVE GOT TO DO WITH IT?

+
4th ANNUAL LAPPG FOOD DRIVE
Benefiting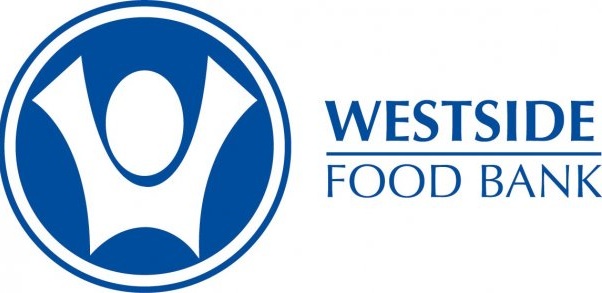 on

Wednesday, December 10th, 2014 @ 7pm
Courage and Creativity - The Magic of Conviction

"Now more than ever, in part because of new technologies, we have the ability to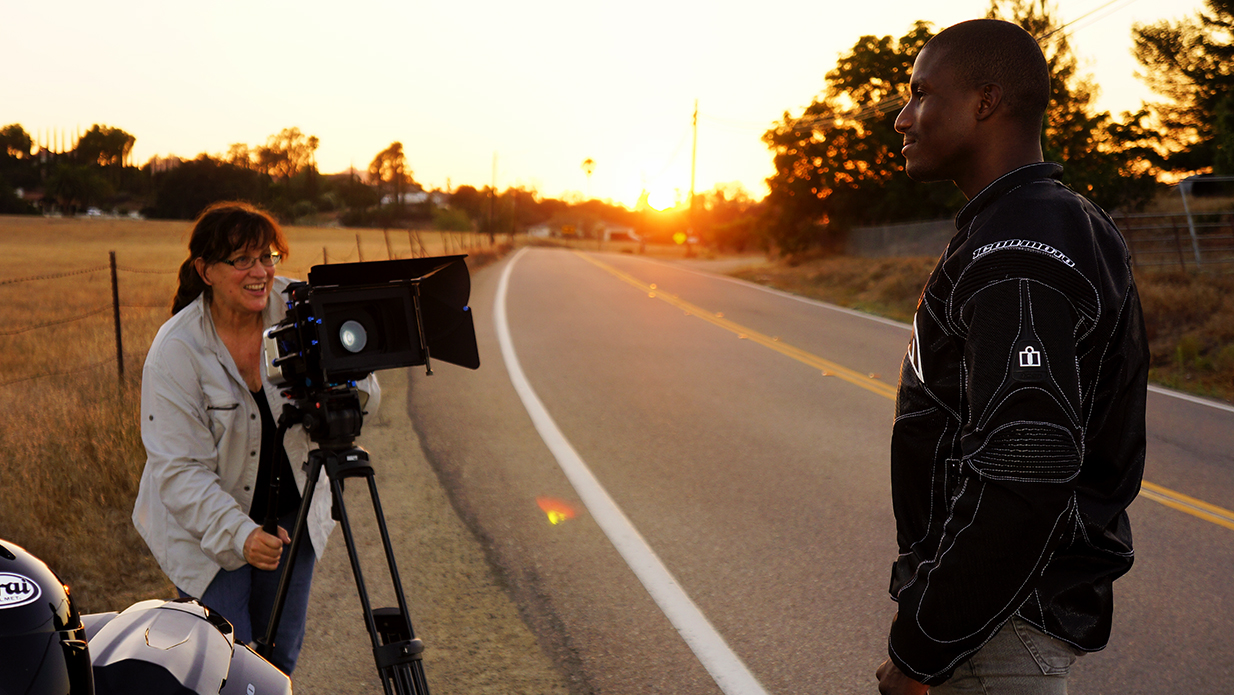 communicate our thoughts, ideas and stories and share them with others on a very broad scale," says Filmmaker Cirina Catania. Join us for a discussion with Cirina as she speaks about what drives us as creatives and how to keep saying "Yes" to our instincts and avoid falling into the "No" traps that are thrown at us.


Cirina will also talk about how Blackmagic Design cameras have inspired her and how they have been used recently in two documentaries. She will share some tricks and tips and reveal how she has managed to "get good stuff" without breaking the bank. She will also share her experiences on the road in her work and offer advice for all filmmakers with projects that need pitching, marketing, distribution and building an audience. This is the perfect opportunity to be inspired to create in the year ahead. We hope you'll leave wanting 2015 to be the year you cut that documentary on your shelf, shoot that short you've been putting off or finish your feature film!

Cirina Catania is the Founder and Lead Creative at The Catania Group and has been involved as a writer, director, producer, cinematographer or marketing exec on over 120 film, television and new media projects for National Geographic, Discovery Channel and similar networks. She is one of the original co-founders and former director of the Sundance Film Festival and former executive at MGM-UA and United Artists.  She is currently donating much of her time to producing self-funded documentaries about our wounded veterans and the organizations that help them. You can view her work at www.thecataniagroup.com and at www.filmvault.biz.

Music Editing: What's Love Got to do with it?

The temp music soundtrack has been useful for many years in the postproduction industry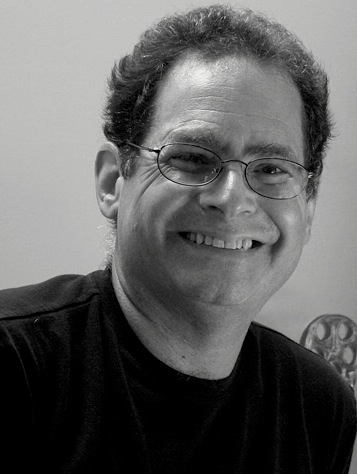 as a template and music guide for composers, directors, picture editors and producers. Steven Saltzman designed this presentation to share music editing guidelines and tips and tricks for creating an initial temp music soundtrack. Additionally, some demonstration projects will be available to show; as time allows.

In this presentation we will be:
- Explaining a brief overview of the music editor's work.
- Demonstrating important elements to the successful temporary music sound track.
- Showing approaches to finding the right theme, type and style of music.
- Discussing editing techniques and using crossfades.
- Working with source and songs.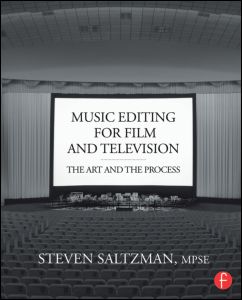 Mr. Saltzman is a certified expert Avid Pro Tools instructor and has created a music-editing course, which he has been teaching for the past nine years. He has taught at UCLA Extension, Moviola Digital Arts Institute, Video Symphony, Community Colleges in Los Angeles and Riverside, California and is presently an instructor at Musicians Institute in Hollywood and most recently joined the faculty at the Palomar Film Music Workshop. He has recently authored his new book entitled, Music Editing For Film and Television: The Art and The Process. He has received a Golden Reel Award for his work as a music-editor.
 
Don't forget to bring some canned goods!
Join us as we help to bring some holiday spirit to those in need at our 4th Annual LAPPG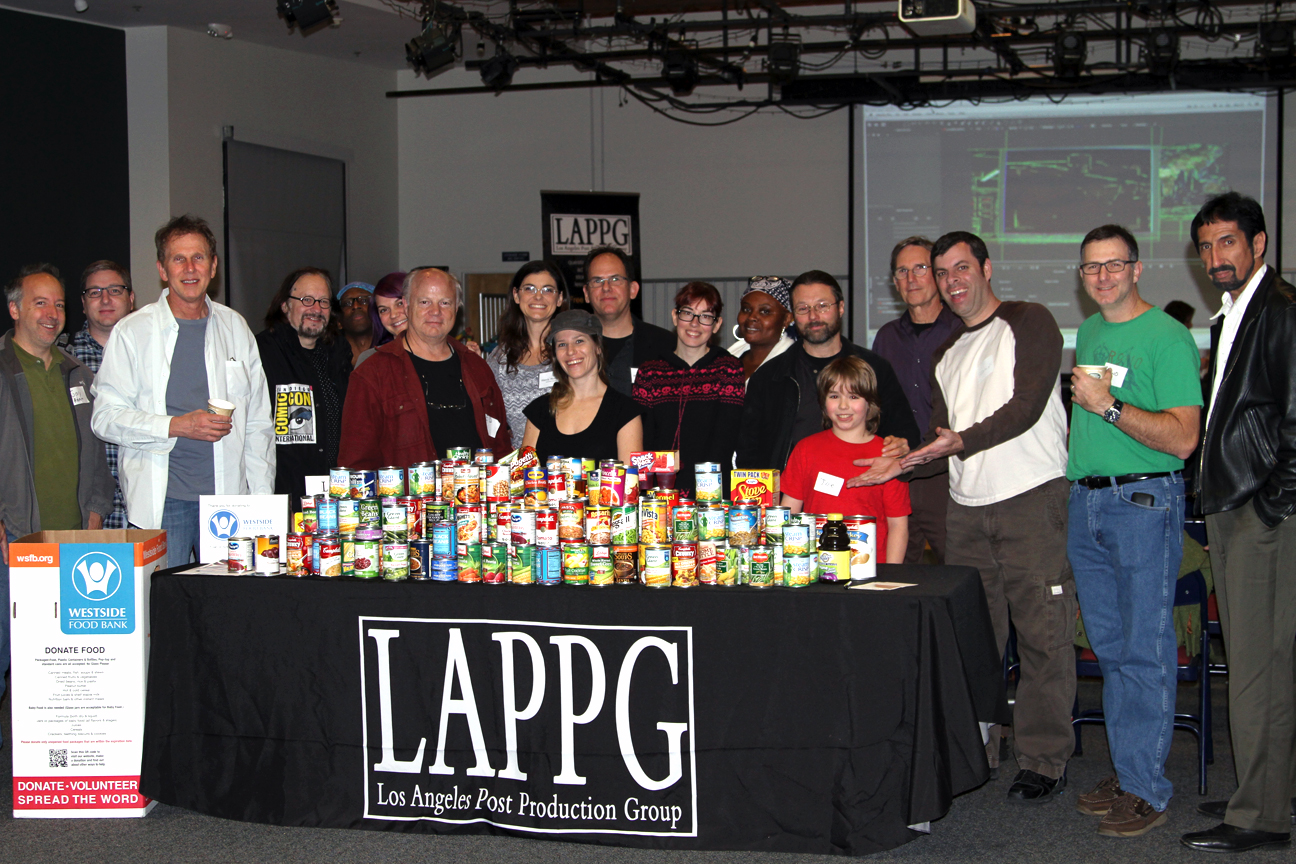 Food Drive benefiting the Westside Food Bank.
Please bring canned and non-perishable items to our December 10th meeting. For each item you will receive 1 ticket to our amazing giveaway. We have a 10 tickets maximum (for food donations) but you can bring an unlimited amount of donations!
http://www.westsidefoodbankca.org

As always there will be plenty of time to network, enjoy some coffee and participate in our great giveaway! This month one lucky attendee will leave with a Blackmagic Design's DaVinci Resolve Software, award winning color correction software (valued at $995). And Videoguys will be offering Grass Valley Edius (valued at $699), plus thousands of dollars of amazing prizes from our generous parters!

$5.00 kindly requested at the door will include 1 giveaway ticket.
Location:

@Sports Complex -  Community Room (2nd floor)
1634 18th Street
Santa Monica, CA 90404

***Parking lot is on the north side of the Sports Center, at the end of 18th Street; available on a first-come, first-served basis.

(Please do not use Google Maps as it will take you to the wrong location. Click here for the link on MapQuest.)
---
PARTNER NEWS

WELCOME TO OUR NEW PLATINUM SPONSOR SONY CREATIVE SOFTWARE

The LAPPG couldn't be more thrilled than to have Sony Creative Software's support for the upcoming year! As you all know, media production is growing more complicated and turnaround times are getting tighter. With Catalyst Prepare, you can quickly identify the right footage to deliver, in the correct format, with your desired folder and clip-naming structure, even when using a variety of popular cameras. Jumpstart the editing and review process by creating a rough cut storyboard with a quick initial color grade, then render it out directly or export an EDL for use in popular NLEs.
www.sonycreativesoftware.com

A BIG THANK YOU TO TWO OF OUR WONDERFUL GOLD PARTNERS FOR RENEWING THEIR SUPPORT OF THE GROUP FOR 2015!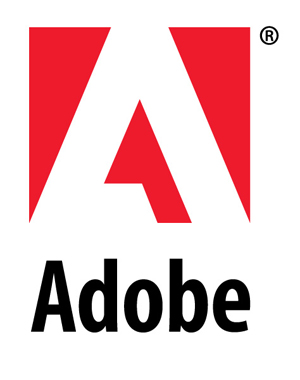 The 2014 release of Creative Cloud includes all-new versions of your favorite desktop apps — including Photoshop, Illustrator, and Premiere Pro — with hundreds of new features and performance improvements. Do your best work more efficiently using the latest innovations and modern standards.
Check out the new masking and tracking features — including a free-draw Polygon Pen tool — which makes it easy for video editors to blur out faces, logos, license plates, or anything else throughout a scene.
And if you are on the go, tap into the power of Premiere Pro on your iPhone and iPad with the new connected mobile app, Premiere Clip. Turn the clips you shoot on your device into great-looking videos, and then bring them into Premiere Pro CC to take them further.

Blackmagic Design recently announced Blackmagic Camera 1.9.9, a major software update with multiple new features for the Blackmagic URSA digital film camera, including 80 fps 4K recording, new 3:1 compressed RAW, frame guides, slow-mo playback, CFast formatting, scrolling menus and more. 
Blackmagic URSA is a high end digital film camera designed to revolutionize workflow on set. Built to handle the ergonomics of large film crews as well as single person use, URSA has everything built in, including a massive 10 inch fold out on set monitor, large user upgradeable Super 35 global shutter 4K image sensor, 12G-SDI and internal dual RAW and ProRes recorders. 
Blackmagic Design creates the world's highest quality video editing products, digital film cameras, color correctors, video converters, video monitoring, routers, live production switchers, disk recorders, waveform monitors and real time film scanners for the feature film, post production and television broadcast industries.
NEW LAPPG SILVER PARTNER HIGHPOINT TECHNOLOGIES, INC. BRINGS STORAGE SOLUTIONS OUR WAY

 HighPoint Technologies, Inc. has been a pioneering force in the storage industry for nearly two decades. They design, manufacture and deploy the industry's most comprehensive range of high-performance, versatile, and cost effective Thunderbolt™ and USB 3.0 storage & connectivity solutions for Mac OS X, Window, Linux, and FreeBSD platforms. 
Visit them at: http://www.highpoint-tech.com/USA_new/series_Thunderbolt_Overview.htm

---
LAPPG FEATURED IN AOTG's NEW ISSUE OF THE ASSEMBLY
Be sure to check out the latest issue of The Assembly, an interactive magazine brought to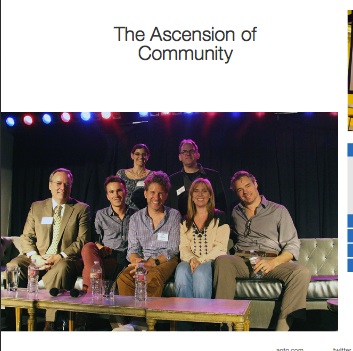 you by the AOTG Network. There's an article featuring the Los Angeles Post Production Group (p.17) that outlines how user groups came into being and what they're all about.

Download at this link below:
http://www.aotg.com/assembly_content/fall2014/assembly_fall2014.pdf
---
LET PRODUCTIONHUB HELP YOU FIND AND GET FOUND IN 2015

Make sure you get listed on ProductionHUB!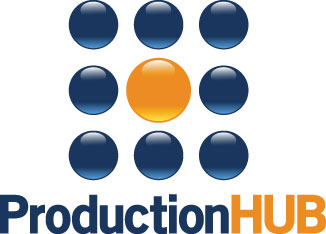 Find. Find your next video production professional or vendor.
---
LAST DAY TO GET MOCHA PRO 4.1 30% OFF!
Our friends at Imagineer Systems are coming to the end of their Black Friday/Cyber Monday offer of 30% off any mocha Pro 4.1 purchase so get it now! December 1st is the last day. This offer includes the upgrades path from Adobe After Effects bundled mocha AE. 
If you've been thinking about getting this Academy-award winning technology developed to save editors and artists time on complex tasks such as motion tracking, rotoscoping and object removal now is the time! mocha Pro is a tried and trusted professional tool, recently used on the feature films, 'Gone Girl', 'Bird Man', and 'Maleficent'.
http://www.imagineersystems.com/blackfriday2014/

---
HDSLR SHOOTER SHARES NEWS OF FUSION 7

Blackmagic Design Releases Free Fusion 7 Software
by Jake Fruia, HDSLR SHOOTER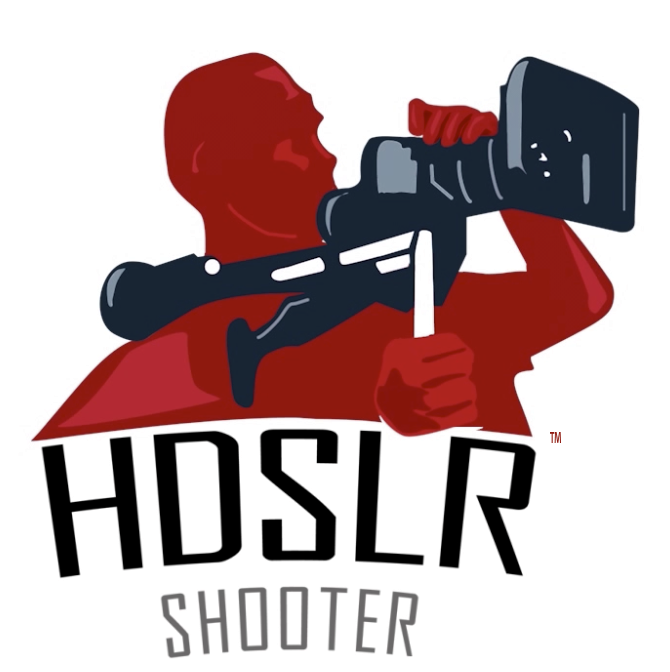 After their acquisition of Eyeon Software several months back, many wondered what Blackmagic's next step would be for the property. Now we have our answer, as Blackmagic has just released Fusion 7, "the world's most advanced visual effects and motion graphics software", for free. (read more)

---
SHUTTERSTOCK INTRODUCES AN EXPERIMENTAL PRODUCT AND WANTS TO KNOW WHAT YOU THINK
Sequence is a lightweight, easy-to-use video editing tool which lives entirely within your Chrome browser window. With Sequence, anyone can quickly search through over two million Shutterstock videos and audio tracks, dragging and dropping the files to build a video with ease. Once the video takes shape, it's remarkably easy to save and share what you've created with friends and colleagues.

In addition to working with Shutterstock's videos and music tracks, Sequence allows users to upload video and audio files of their own - by simply dragging and dropping them into the timeline from their desktop. (More info about Sequence here.)
Their goal was to make it as easy as possible for anyone to quickly concept ideas, match footage, and share their vision with others, and they hope that Sequence, which originated in a company hackathon earlier this year, finds a place in your workflow. While Sequence is available in Chrome now, they plan to roll the tool out to additional browsers later this year.
Give it a try: http://www.shutterstock.com/labs/sequence/

---
SPECIAL THANKS TO MZED & SMALLHD

The LAPPG recently sponsored MZed's Illumination Experience Cinematography Tour with Shane Hurlbut A.S.C. We were able to join them on their LA stop at Defino Studios which was packed with eager attendees wanting to learn from this master.
It was inspring meeting so many passionate filmmakers and new LAPPG members. This workshop included ample hands-on opportunities to improve skills, increase storytelling effectiveness, and gain confidence as a filmmaker.
A big thank you to SmallHD for providing Canon 5D MKIII Port Protector for our new member giveaway at the event.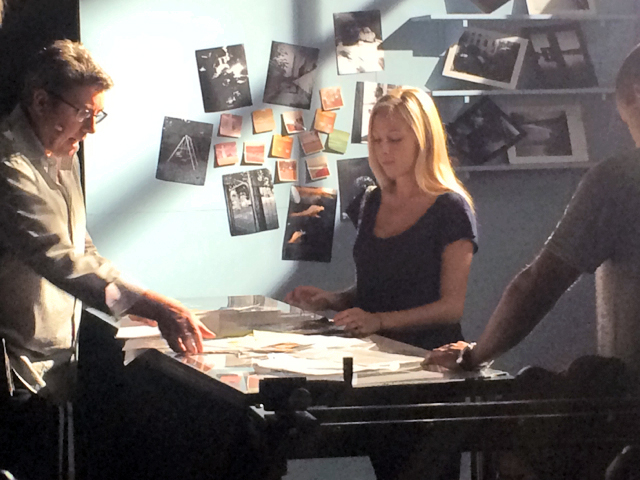 Shane Hurlbut A.S.C. recreates a scene from the film Crazy/Beautiful at the Illumination Experience Tour on November 15th, 2014.

 Visit http://www.mzed.com to learn more about their valuable tours.
---
STAY CONNECTED
Visit our new website: www.lappg.com and keep up-to-date with special member offers, discounts and news.

"Like" our Facebook LAPPG fanpage!
And don't forget to follow us at twitter.com/losangelespost!
---
We graciously thank the following partners for their generosity and support for our monthly meetings. Please visit them:
Adobe, Advantage Video Systems, Art of the Guillotine, Artbeats, Below The Line, Blackmagic Design, BorisFX, Creative Handbook, CrumplePop, Digieffects, Digital Rebellion, FilmTVSound.com, Focal Press, HDSLR Shooter, Hewlett Packard, HighPoint Technologies, Inc., HollyShorts, Imagineer Systems, Intelligent Assistance, Larry Jordan & Associates, Lynda.com, Moviola, Mercury Production Report, Noise Industries, Pond5, Post Production Buyers Guide, Pro Sound Effects, Pro Video Coalition, ProductionHUB, Shutterstock, SmartSound, Sony Creative Software, Sorenson Media, Sound & Picture, Videoguys.
We look forward to seeing you on Wednesday, December 10th!
Sincerely,

Los Angeles Post Production Group
Please visit www.lappg.com for member offers, book reviews, job listings, industry news and more.
When & Where

Crossroads School for Arts & Sciences
Sports Complex - Community Room (2nd Floor)
1634 18th Street
Santa Monica, CA 90404


Wednesday, December 10, 2014 at 7:00 PM (PST)
Add to my calendar
Organizer
The Los Angeles Post Production Group is a professional organization for people with a passion for film, video and the digital media finishing process.

The LAPPG discusses all aspects of post production, from picture and sound editing to color correction, visual effects, codecs, storage and post workflows.

Expert presenters and leading companies come to our monthly meetings and share new technologies, techniques, tools, products and best practices to aid us in telling great stories.
We also provide our members with great offers and discounts as well as opportunities to network and make industry connections.
Membership is free and you need not live in Los Angeles to take advantage of this great resource.
To become a member please email your name and information about yourself to membership@lappg.com.