Sales Have Ended
Ticket sales have ended
Well done! Thank you for your registration. This will be an investment into your relationship you'll be so glad you made
Sales Have Ended
Ticket sales have ended
Well done! Thank you for your registration. This will be an investment into your relationship you'll be so glad you made
About this Event
An empowering and fun "relationship tune-up" for couples, and for all who are interested in discovering and developing effective and workable skills that will help you enjoy a happier, more satisfying and meaningful relationship. Experience new levels of love, hope and harmony in your relationship.
This workshop is so much more than a seminar or conference! It's an opportunity for you and your romantic other to "work on your relationship" instead of just "being in a relationship..." Throughout the four sessions, you will enjoy meaningful and relationship-enriching conversations while being equipped with fresh perspectives and workable take-home skills. Lunch included.
Session 1: "Realistic and Unrealistic Relationship Expectations" (The Realities of Relationships and how to effectively un-package the complexity of your partner's personality, expectations, fears, needs + history and their subsequent influence upon your relationship and/or marriage)
Session 2: "Understanding Your Partner and Being Understood By Your Partner" (Transform your interpersonal communication skills to experience closeness and bonding through the lens of meeting your partner's deepest needs. Learn the skills of exploring one another's "feelings" and learn the skill of listening to understand instead of listening just to respond).
Session 3: "Resolving Conflicts and Annoying Differences While Retaining Hope + Harmony" (Learn non-judgmental ways to engage and respond to conflict and how couples can stop the cycle of conflict from spiraling down into chaos. How to grow stronger in skills that develop positive negotiation + problem solving as team)
Session 4: "Giving and Receiving the Love You Need and the Affection You Crave" (Sex, Love, Intimacy and Ecstacy... and the Secrets to Lasting Love, Happiness and Harmony)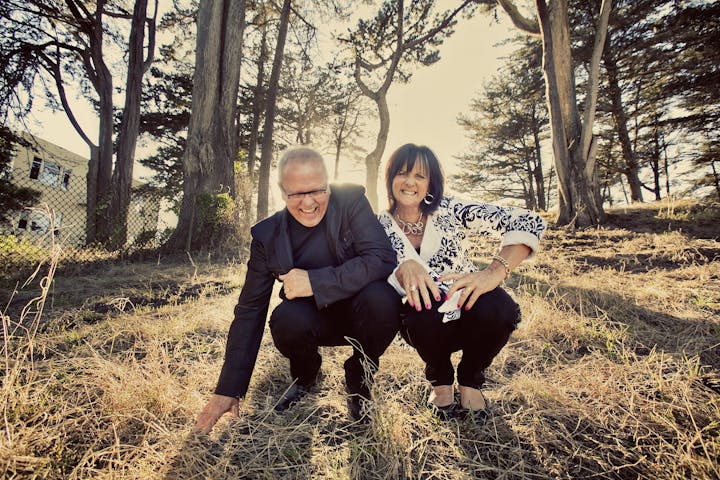 Mark and Gail Smallcombe...
Couple Therapists and Relationship Coaches