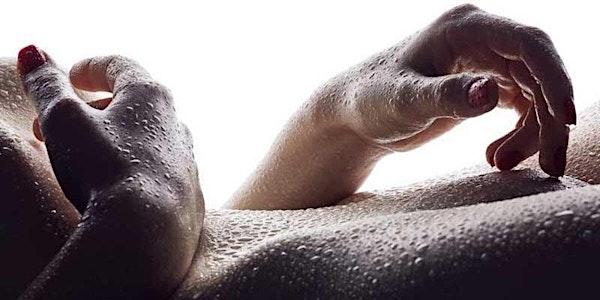 Couples Erotic Massage - Valentines Day Edition #2
When and where
Location
3F Studios 51 West 14th Street Suite 3F New York, NY 10011
Description
ATTN: this event is sold out but we still have tickets available for Friday the 15th which INCLUDES the same erotic massage class. Grab tickets here: https://www.eventbrite.com/e/valentines-couples-retreat-sex-boot-camp-tickets-52840905571
Select " Friday ONLY": one ticket per couple.
---------------------------------------------------------
NOTE: This event is for couples only (or triads/quads etc..), no singles. open to all genders, orientations and lifestyles.

Learn how to give a luxurious sensuous massage using both touch and hot oil. Great class for those new to massage and for those wanting to learn a new trick or two. Sensuous Flow is about connecting the body in long strokes and how to tap into the bodies sensory patterns with light touch to leave your partner floating on air. You will be shown how to edge your partner as well as work all the erogenous zones. A must for those wanting to improve their touch with an easy and fun experience touching your partner in sensual and erotic ways.

ELITE tickets: arrive by 7:30pm

CLASSIC tickets: arrive by 8:30pm

$15 bottle of massage oil will be offered for purchase at class for you to take home.

Led by Aaron and Lola Jean

What to expect at the workshop:

You will be with your partner the whole class. Class is nude inspired while receiving massage, but givers can be in underwear if you so choose, we do encourage a body positive environment so full nudity the entire time is welcomed if you are comfortable.
For a special treat, we will be offering an ELITE PACKAGE. Arrive 60 minutes before class for a Sensation Play bonus. Stimulate all of the senses before you indulge in your 2 hour erotic massage. Delight and tickle the senses with a selection of tastes, sounds, smells, and scents while you explore eachothers bodies. This package also includes a bottle of massage oil ($15 value) to take home with you to practice everything you learned on your own time as well as a welcome glass of champagne! Highly recommended for first timers, or anyone who want's more easing into the class.

About the private room experience:
If you're feeling a bit gun-shy about being in a room of other sexy humans, this may be a great option for you. The instructors will come in from time to time to provide instruction on techniques and guidance periodically over the 2 hour period and leave you to yourselves to take practice into your own hands.

**note private room experience must be purchased IN ADDITION to a classic or elite package ticket. Only one private room package need be purchased per couple.

What to bring?

You can bring a towel, and shorts that you can wear when you need to use the restroom or walk in the waiting area.

NOTE :: If you are a triad contact the organizer for an extra single ticket