Description
Director Taghi Amirani, Johns Hopkins School of Advanced International Studies, and Professor Narges Bajoghli cordially invite you to join the Washington, D.C. premiere of the critically acclaimed film
COUP 53
COUP 53 is the story of the 1953 Anglo-American coup in Iran that overthrew the democratically elected Prime Minister Mossadegh and reinstalled the Shah.
While making a documentary about the Anglo-American coup in Iran in 1953, Iranian director Taghi Amirani and editor Walter Murch (Apocalypse Now, The Conversation, The English Patient) discover extraordinary never before seen archive material hidden for decades. The 16mm footage and documents not only allow the filmmakers to tell the story of the overthrow of the Iranian government in unprecedented detail, but also lead to explosive revelations about dark secrets buried for 66 years. What begins as a history documentary about 4 days in August 1953 turns into a live investigation, taking the filmmakers into uncharted cinematic waters. The roots of Iran's volatile relationship with Britain and America has never been so forensically and dramatically exposed.
Following the screening, there will be a Q&A session with:
Taghi Amirani - Director
Walter Murch - Editor
Malcolm Byrne - The National Security Archives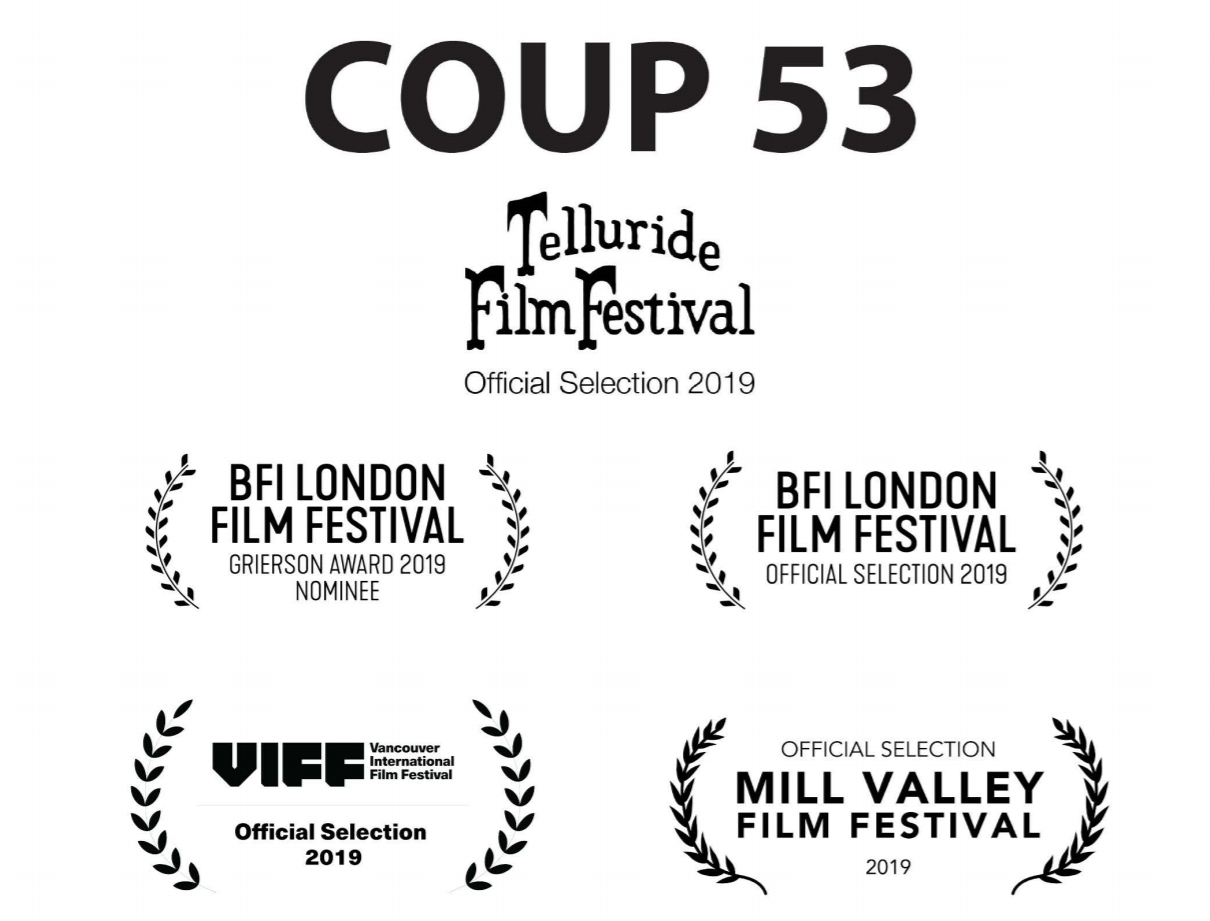 Doors open: 6:30pm
Film: 7:00pm-9:00pm
Post-screening discussion: 9:00pm-9:30pm
Taghi Amirani was born in Iran in 1960 and moved to England for school in 1975, four years before the revolution that ended the Shah's rule and created the Islamic Republic. He studied physics at Nottingham University where in 1984 instead of doing a final year lab project he made Shades of Black, a documentary about black holes.
Amirani has gradually shifted his focus away from the eccentricities of the British to politics and Western foreign policy in the Middle East. In 2001 he went to Afghanistan for the BBC to film the plight of Afghan refugees as the US and British bombs began to fall weeks after 9/11. The Dispossessed was shot in a Taliban-controlled refugee camp over nine eventful days. The Daily Telegraph said: "The Dispossessed charts the fall of the Taliban from a unique perspective... A remarkable record of how fast moving events affect ordinary lives. A quietly humane film... powerful and dignified."
Amirani has been a jury member at the International Emmys, Royal Television Society, One World Media Awards and Sheffield International Documentary Festival where he's also a member of the Advisory Committee.
COUP 53 is his debut feature documentary.