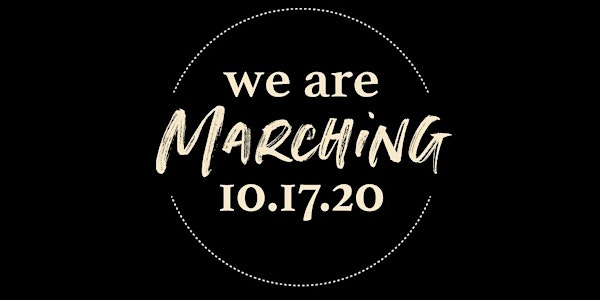 #CountOn Us | Power Together at the Old Timer's Festival
We are marching on October 17 to demand a better world for all of us.
When and where
Location
Veterans Memorial Park 115 Floyd Mayfield Drive La Vergne, TN 37086
About this event
📣 We are bringing another Women's March event to Rutherford County!!
On Oct 17, in solidarity with a Nationwide Day of Action, Power Together Women's March TN, in collaboration with Planned Parenthood and allies, will create a bold and beautiful presence at the LaVergne Old Timers Festival!
💫 Early morning 'March to the Polls' to early vote at 8am
💫 Contingency of marchers and a float in the community parade at 10am
💫 A booth at the festival from 10-3:30
💫 Remote actions like phone and text banks targeting key flippable districts
💫 Remote 'Social Media March'
💫 Literature drops in surrounding area
We believe in science and take public health seriously so we will mask up, use social distancing, sanitizer, and all the tools to keep each other safer.
-----
We are marching to make our voices heard.
We are marching to stand up for essential workers and school communities, all being made to work in unsafe environments because profits, during a pandemic, are being prioritized over the needs of the people.
We are marching because our liberation is bound to the liberation of all our sisters.
We are marching because we must create a society in which all women—including Black women, Indigenous women, poor women, immigrant women, disabled women, Jewish women, Muslim women, Latinx women, Asian and Pacific Islander women, lesbian, bi, queer and trans women—are free and able to care for and nurture themselves and their families, however they are formed, in safe and healthy environments free from structural impediments.
We are marching because the last wishes of the Honorable Ruth Bader Ginsberg are being disregarded to force through a Supreme Court Justice who does not believe in the fundamental rights of women to live in freedom.
We are marching because as Dr. King said, "We cannot walk alone. And as we walk, we must make the pledge that we shall always march ahead. We cannot turn back."
Together, we can make a new world.
Want to help volunteer? http://bit.ly/PowerVolunteer
Interested in sponsoring this event? Please contact us at info@womensmarchtn.org