Description
There's no foolproof way to avoid a breach, but there are steps you can take to make the attack less severe on your data and your company's reputation. Join FRSecure's CEO, Evan Francen, and a panel of security experts for:
COUNTERATTACK! 7 Ways to Build Your Arsenal Against a Security Breach
Enjoy light appetizers and Surly beer while we discuss the latest threats you need to be aware of and steps you can take to detect and defend against them. Learn the 7 steps necessary for any company to create a more resilient environment that's enabled for a rapid and efficient response when an incident occurs.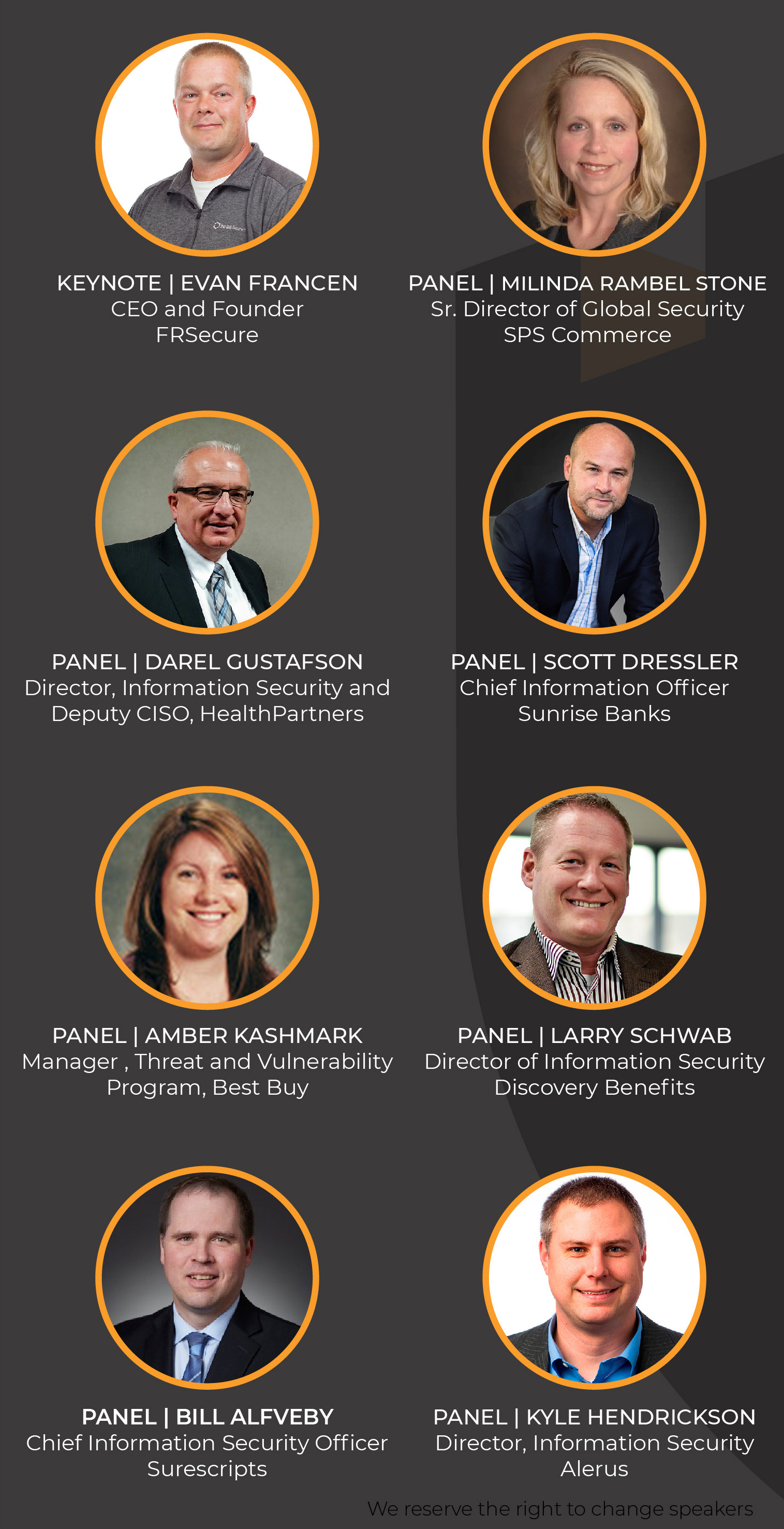 AGENDA
2:00 pm - Check-in, networking, light appetizers, Surly beer
2:30-4:00 pm - Keynote presentation and panel discussion
SPONSORS