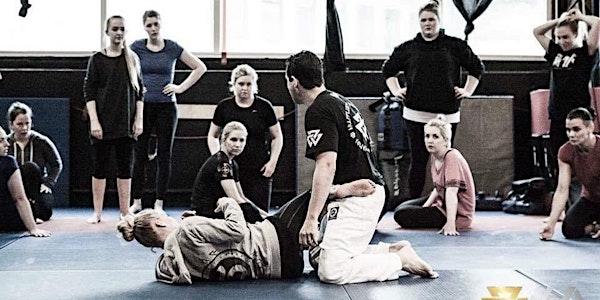 Counter Assault Tactics for Women - Self Defense Seminar
ISR Matrix Counter Assault Tactics for Women (ISR-CAT) Self-Defense Tactics 3-hour Workshop in Fort Lauderdale, Florida
When and where
Location
ISR Matrix 2890 West State Road 84 Ste 113 Fort Lauderdale, FL 33312
About this event
ISR Matrix Counter Assault Tactics for Women (ISR-CAT) 3 Hour Workshop
"Originally developed and designed for female law enforcement officers and federal agents working stateside and overseas, the ISR-CAT is now a full spectrum self-defense system for women seeking the education and training necessary to protect themselves and those they care for."
Participants will learn strategies and tactics to build awareness, deterrents, and actual tactics to avoid threats whenever possible and overcome and escape them when necessary.
Both hand to hand and tool and weapon based defense will be discussed as well as a discussion as to the legal, ethical and psychological realities of armed defense.
All Participants will receive a complementary ISR-CAT t-shirt.
Date: Saturday, November 5, 2022
Time: 1pm to 4pm
Cost: $100
Open to women ages 16 and up.
Training will be light to moderate and involve both strategic information and physical tactics will be shown.
Participants should wear comfortable clothing. Gym / workout apparel is ideal.