Description

With two weeks to go, now is the perfect time to tackle the Culver City stairs in preparation for the Fight For Air Climb. Join us for our last community training climb! You'll meet other supporters and learn more about fundraising and training for the Climb.
Bring your friends and family! Anyone is welcome to attend this free event. We will offer a promotional registration rate ($10 off!) for anyone who is not registered for the Fight For Air Climb.
We'll meet up at the bottom of the trailhead at 9:00 AM. Street parking on Jefferson Blvd., or pay for parking at 6300 Hetzler Road, Culver City
Questions? Contact Amanda: amanda.gutzwiller@lung.org or 310-735-9177. Hope to see you there!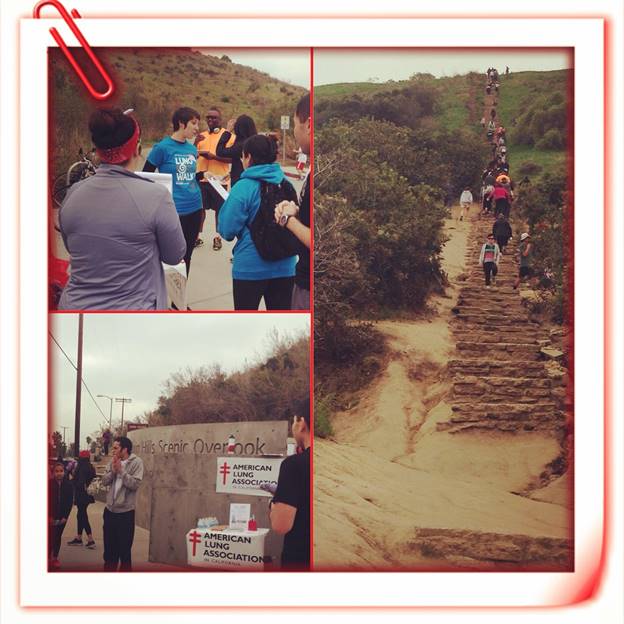 WHAT IS THE FIGHT FOR AIR CLIMB: The American Lung Association in California Fight For Air Climb is a unique event, open to any fitness level, where individuals and teams climb all 1,393 steps to the 63rd floor of the Aon Center, in Downtown LA, to a stunning finish line and a hero's welcome. LEARN MORE ON OUR WEBSITE.