Counseling, Communication, and Pitfalls In Ministry: A Practical Applicatio...
Description
Fast Track: Counseling, Communication, and Pitfalls In Ministry: A Practical with Dr. Chuck Lorrain.
In our ongoing effort at the Ministry Training College to equip every saint for ministry, whether in the pulpit or in the marketplace, this Fast Track focuses on introducing practical counseling skills while developing proper protocal for confidentiality in a interpersonal context.
Material covered in this course will include an orientation to Christian counseling and communication while identifying potential pitfalls and problems faced in ministry. Whether you are called to the five-fold ministry, marketplace ministry or to general ministry as a saint, these practical KSA's; knowledge, skills and abilities; that will strengthen and enhance your personal ministry.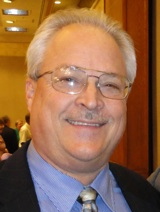 About Dr. Chuck Lorrain:
Rev. Dr. Chuck Lorrain is the former executive director of the International Conference of Police Chaplains (ICPC); a non-profit NGO of approximately 2400 police chaplains from 20 countries worldwide. He is a Fellow with the ICPC and spent over 25 years as a front-line law enforcement chaplain serving multiple law enforcement agencies in California. He is a Board Certified Expert in Traumatic Stress Diplomate with the American Academy of Experts in Traumatic Stress as well as being a Board Certified Crisis Chaplain, Certified Emergency Crisis Responder and Certified Trauma Responder. He has responded to national incidents such as the Loma Prieta earthquake, the terrorist attacks of 9/11, the crash of American Airlines #587 in Queens, NY, hurricanes Ivan, Katrina and Rita to mention but a few. In 2001 he was awarded the prestigious John A. Price Award for excellence in chaplaincy for a career chaplain and has received numerous awards for his disaster response services. He is also an author and international lecturer having taught on 6 continents.
He has been working with the Concerns of Police Survivors (COPS) for the past 12 years as a mental health counselor and peer support member working at the National Police Week in Washington DC every year as well as various COPS hands-on retreats. He also currently volunteers with the Okaloosa County Sheriff's Department as a trainer/advisor for the Crisis Negotiations Unit (CNU).
Dr. Lorrain is married to his wife of 36 years, Karen, and has three children and two grandchildren. He and wife reside in Destin, FL. where they oversee the counseling services at Vision Church at Christian International.
ENROLL NOW AND ATTEND ONLINE OR ATTEND IN PERSON!
This intensive takes place on location and ONLINE!
Want to collect college credit for this class? Call 850-231-2682 to find out how.

Join us as a weekend conference participant or for college credit.
VCCI/CIAN Members and VIP's: $50/person, $75/couple
Attend as a Seminar at Vision Church: $125/person
Attend as a Seminar online: $75/person
Attend for College Credit (online or at Vision Church): $250
($75 application fee required for new students)

Class Schedule
Thursday PM Session: 6:00pm-10:00pm
Friday AM Session: 9:00am-1:00pm
Friday PM Session: Prophetic Ministry @ 6:00pm + Teaching session @ 7:00pm
Saturday AM Session: 9:00am-1:00pm Teaching and impartation

presented by the Ministry Training College
phone: 850-231-2682
www.ministrytrainingcollege.com
find us on Facebook!