Description
Foundations' Conference, "Counsel from the Cross" is Christ-Centered Counsel and Training for People Helping People. Whether you are a pastor, elder, deacon, mentor, or friend, or you a fellow struggler seeking help and hope, this conference is designed to give you the words and wisdom to lead others (and yourself) to the Cross. Although there are many different counseling methods and techniques, Counsel from the Cross Conference has this in mind: Christ's Actions Speak Louder than Our Words. Here are some questions we seek to explore: "Jesus Died for our Sins: What difference does that make in our everyday suffering? How does the cross, Christ, or the message of the Gospel help in our struggles with anxiety, depression, grief, and trauma? How can I better share the hope of the Gospel to others in their suffering? How does the message of the Gospel help those struggling with Mental Health Disorders?"
We hope you can join us this year at Spruce Lake Retreat in Canadensis, PA on March 31 - April 1st, 2017. There will be an ALL YOU CAN EAT Saturday Lunch Buffet for attendees (additional $14) and overnight accomodations for those desiring a weekend away ( Call 570-595-7505 to register (not included in the registration cost) ).


---
SCHEDULE OVERVIEW
---
FRIDAY - March 31
---
5:00 PM - Registration
6:00 PM - WELCOME, WORSHIP & PLENARY 1 - The Gospel Diagnosis - Fred Jacoby, MA
7:15 PM - Breakout Session #1
8:00 PM - Refreshment Break
8:15 PM - Breakout Session # 2
9:00 PM - Close
SATURDAY - April 1
---
8:45 AM – WORSHIP & PLENARY 2 – The Gospel Transformation - Jeremy Yeckley, MS
10:15 AM – BREAKOUT #1
11:30 AM – LUNCH & BOOKSTORE
12:45 PM – BREAKOUT #2
1:45 PM - Break, Bookstore, etc.
2:00 PM – Breakout #3
3:00 PM – Break, Bookstore, etc.
3:15 PM - WORSHIP & PLENARY 3 – The Gospel Hope
4:30 PM - Closing
---
SESSION SCHEDULE
---




FRIDAY
---
6 PM - WORSHIP & PLENARY 1 - The Gospel Diagnosis - Fred Jacoby, MA


7:15 - 8:00 PM - BREAKOUT SESSION #1
Facing Mental Illnesses in the Light of Scripture - Jeremy Yeckley, MS
What is Mental Illness? Is it biological or spiritual? How much does science really know about Mental Illness? What happens if I or a loved one is diagnosed with a Mental Illness? Should Christians use psychotropic medication? Is the Bible even relevant to those who are battling mental illness? Mental Illness is a broad and mysterious field of study. During this session we will wrestle with a number of questions and humbly look into Scripture's presentation of the most compassionate response to those facing Mental Illness.
Grief & the Man of Sorrows - JJ Meyer, MS
Have you ever had that moment where you experienced deep inexplicable loss? Where do you go from there? How do you deal with sorrow? How do you help others as they go through their grief? These are some of the questions we will explore in this session. Jesus is known as the "Man of Sorrows" and one who was "Acquainted with Grief" (Isaiah 53:3). At the cross Jesus experienced a level of grief that we will never experience. As we look at the difficulty of grief we will look at the one who has overcome and can bring joy even in the midst of grief.
Forgiveness & the Power of the Gospel – Tim Ackley, MA
One person has said, "Theories of forgiveness are like LinkedIn accounts—everyone has one but they never really use it." Well, it doesn't take long in the care of struggling people to encounter a variety of theories on the subject of forgiveness. With as much confusing advice as there is available, along with a natural difficulty in forgiving those who hurt us, how do we know what is the truth? And how do we live it out in gospel-empowered obedience? This workshop aims to connect the cross of Jesus Christ to one of the most powerful actions a Christian is capable of: forgiveness.


8:15 - 9:00 PM - BREAKOUT SESSION #2
The Learning Cycle: Gospel Empowerment for Everyday Living - Dwight Peterson, DMin
It has been said that it is nearly impossible to think about life properly and to live appropriately if you are fundamentally confused about what God is doing. Living in the flesh is very natural, though learning to live by the spirit is super-natural. It is a different kind of learning...a Gospel powered learning. This presentation will examine how we learn (The Learning Cycle), and how one's understanding of God's agenda influences their response to life's experiences, and how those responses determine personal growth.
The Cross, the Church, & Trauma: Making the Church a Safe Place for Victims of Trauma - Philip G. Monroe, PsyD
True Christianity, says James, requires care for the most vulnerable among us. Many of these vulnerable people carry invisible wounds created by experiences of abuse. These wounds create both barriers and opportunities for church leaders as they point people to Jesus Christ. This presentation will explore how faith communities can better understand and respond to traumatized individuals and thereby avoid unintended harm in the process of care.
Marriage & Mental Illness: A Testimony of Trials, Trust, & Tranquility – Jennifer Johnson, MS
So many times in counseling, clients want to know "why" something is happening. Why did he hurt me? Why can't he love me better? Why is God allowing this? We think that if we just knew the "why" it would change the outcome or our response. We know that God created marriage and that His desire is for our marriages to represent His relationship with and love for the church; so what should be our response when a godly marriage is hit by mental illness? This workshop will walk through my own life story when my godly husband of 16 years was diagnosed with severe PTSD after three combat tours in Iraq and Afghanistan.
---
SATURDAY
---
8:45 AM - WELCOME, WORSHIP, PLENARY #2 - The Gospel Transformation - Jeremy Yeckley, MS
10:15 AM – BREAKOUT #1
Anxiety, Worry, & the Hope of the Gospel - Joe Strocchia, MS
Debilitating, paralyzing, overwhelming....have you ever described your level of worry, fear, or anxiety in those terms, or know of someone who has? How about those everyday concerns that seem to consume or distract your thoughts and attention because you're worried about certain outcomes? We've all experienced anxiety and worry in our lives. In this session we will focus our attention on the Cross and the Hope that Jesus Christ gives us while we deal with our concerns and face difficult circumstances.
Cross-Eyed – Our Suffering in Light of the Cross - Mark Akers, MA
No one likes to suffer, but in a fallen and broken world everyone will face trials and tribulations (John 16:33). Understandably, we don't like it, seek it, and we try to avoid it when possible. In this session we will look at what the cross and God's word teaches us about suffering and how we can gain a "Victors" mindset during and after the struggle.
Emotional Fatigue: Preventing Ministry Burnout - Dr. Jim Meyer
So many people needing help, and there is so little time...and so little of me. The physical and emotional demands of a pastor, counselor, and mentor can often lead to burnout unless actions are taken. This seminar will examine Christ's example in combating burnout and compassion fatigue. It will explore the importance of rest and reflection and how the concepts of the gospel can help those burdened with the many pressure of life to be refreshed even in the midst of those stressors.


11:30 AM – Buffet Lunch & Bookstore (Don't forget to order lunch!)


12:45 PM – BREAKOUT #2
Helping Individuals who are Struggling with Substance Abuse to Embrace Grace - Dr. Jim Meyer
According to the Substance Abuse and Mental Health Services Administration's (SAMHSA's) National Survey on Drug Use and Health, 23.5 million persons aged 12 or older needed treatment for an illicit drug or alcohol abuse problem in 2009 (9.3 percent of persons aged 12 or older). These individuals often walk through the church doors seeking help. This seminar will cover how to identify a substance abuse problem, how to address the issue of substance abuse, and how to apply the concepts of biblical grace to the individual struggling with substance abuse
Spiritual Warfare: Possession, Oppression, & Obsessions - Lin-Fai Whu, MA
We are created by God as people with physical and spiritual components. As such, we are affected and influenced by both the physical and spiritual realms. The Bible reveals that what is happening in the physical realm is closely related to events in the spiritual realm. Counseling without incorporating spiritual elements is likely omitting half of the reality. This workshop explores the connections between physical and spiritual realms that God has revealed in the Bible.
A Cross-Centered Marriage in a Me-Centered World - Lynelle Buchanan, PhD
Our culture has bought into a temporal view of marriage that is missing the depth, intimacy, and commitment that God ordained. For Biblical Counselors, marriage counseling should be the most optimistic thing we do. The Gospel is foundational to our conceptualization, hope, and remedies for this significant relationship.
2:00 PM – BREAKOUT #3
Understanding our Sexual Identity through a Biblical Framework - Mark Sanders, MA
Struggles with sexual sin and our sexual identity have much of their roots in our worldviews. What we believe about God and this world affect our behaviors, our identity and also our sexuality. These worldviews might not be stated, but they are spoken through our actions. We'll look at how the Bible defines us as God's image bearers, what that means for our gender and sexual desires, what difference Union with Christ makes, as well as how to trust God in the midst of ongoing struggles.
Emotions, the Christian, and the Cross - Jeremy Yeckley, MS
Living with emotions makes relationships complicated, but none of us want relationships without them. Our relationship with Christ is not except from this concept. God is not only the creator of our emotions, but he also expects them to play a vital role in our worship, spiritual growth, and relationships. Join me on a roller coaster ride of emotions and their ability to help facilitate spiritual growth.
Depression, Meet the Gospel of Grace - Fred Jacoby, MA
Depression affects more than 15 million people in the United States. If it's not us, it's someone close to us (though we may never know who as the inner struggle is hidden). What are some causes of depression? How can we better understand depression through a Biblical lens? What Scriptural truths can we hold onto as we battle our own depression? How can we come beside others who struggle with depression? We will seek to explore and answer these questions to better apply and communicate the hope given through the Gospel.
3:00 PM - Break, Bookstore, Snacks
3:15 PM - WORSHIP & PLENARY 3 – The Gospel Hope - Lynelle Buchanan,PhD
4:30 PM - Closing
---
SATURDAY LUNCH BREAK
---
SPRUCE LAKE RETREAT will be having an All You Can Eat Buffet (additional cost at registration). We strongly recommend purchasing the Buffet Lunch as the choices to eat out are extremely limited.
---
SPEAKER BIOS
---
Tim Ackley, MA
Tim Ackley is the Lead Pastor of Cornerstone Church, a multi-site church in Easton, Pa. Tim has a Master's degree from Biblical Seminary, having begun his career in professional counseling. He has pastored for 23 years and has published two articles: Real Counsel for Real People, as well as a Critique of Theophostic Ministry. He is married with 4 children and loves hunting, biking and cutting wood.


Mark Akers, MA
Mark Akers is the pastor of Freedom Community Church in Lehighton, PA and has served as a counselor at Foundations since 2009. Mark counsels men, couples, and male teens struggling with relational struggles, depression and anxiety. Mark is married with 2 children and loves to lead worship, write songs, and read.


Lynelle Buchanan, PhD, LPC

Lynelle Buchanan, PhD, LPC is the chair of the counseling programs at Summit University, where she earned her Master's degree in Biblical Counseling. As a professor, she mentors students in classes like Biblical Philosophy of Counseling, Group Counseling, and Marriage and Family Dynamics. She is a pastor's wife and conference speaker who is passionate about sharing the Word of God and it's power to change lives.


Fred Jacoby, MA
Fred Jacoby, MA is the Founder and Director of Foundations Christian Counseling Services and Pastor of Counseling at Cornerstone Community Church in Kunkletown, PA. Fred received his MA from Biblical Seminary and has counseled individuals and couples struggling in marriage, relationships, with anger, depression, anxiety, grief, and many other issues. As a speaker, Fred has given seminars on marriage, parenting, depression and anger. He is married 20 years to Andrea and together have twin teen-aged boys.
Jennifer Johnson, MA
Jennifer Johnson is a counselor at Foundations Christian Counseling Services and Manager of Enrollment Services at Clarks Summit University. She is the facilitator of a DivorceCare Group and is only months away from becoming a Licensed Professional Counselor (LPC). Jennifer is the mother of 4 children (ages 11 to 20), teaches private piano lessons, and provides music ministry at her local church. She has been certified in "Stress and Trauma Care with Military Application" as well as the military's "Family Readiness Group Care Team." She has helped lead and facilitate numerous "Strong Bonds" retreats with military families, and as a wife, daughter, and sister of active duty Army Chaplains, she has a passion for helping military families.

Jim Meyer, EdD
Dr. Jim Meyer is an Associate Professor at Cairn University and Lead Pastor at Pocono Evangelical Free Church. Dr. Meyer has an Ed.D. in Pastoral & Community Counseling and an MS in Christian Counseling. Throughout the years, Dr. Meyer has taught numerous courses on counseling, including courses on Step-families and Addictions. Dr. Meyer also counsels Pastors and Missionaries through Cairn University.
JJ Meyer, MS
JJ Meyer, MS, is a counselor at Foundations Christian Counseling. Having served as a missionary in Turkey and Ghana, JJ returned home to the States to serve alongside his father pastoring Pocono Evangelical Free Church. JJ received his Masters Degree in Counseling at Cairn University. He is married with one child and he is a huge Philadelphia Eagles fan.


Phil Monroe, PsyD
Dr. Monroe is a licensed psychologist and practicing counselor at an area Christian counseling center. His primary passion lies in enabling the church to minister to hurting individuals and his focus is helping counselors build effective counseling skills and relationships so that lives may be transformed and give glory to God. Other interests include the area of ethics, racial reconciliation, and critical thinking skills. A requested speaker, Phil's contributions to the wider counseling community include articles, book chapters, and numerous presentations at conferences. He lives in Roslyn, PA with his wife, Kim, and their two sons.
Dwight Peterson, DMin
Dwight is a professor at Clarks Summit University where he teaches and is active in student discipleship. Dwight and his wife, Bonnie, have been married since June 1980, and have served in local church ministry for more than 20 years. They have four married children and eight grandchildren. Through the ministry of Pilgrimage Educational Resources, they are involved in helping other ministries grow spiritual leaders. Dwight assisted in the launch of a website, ontrackdevotions.com, designed to help people develop the skill of regular personal devotions


Mark Sanders, MA
After finishing internships at both the Christian Counseling Education Foundation and Harvest USA, Mark Sanders joined Harvest USA's Men's Ministry in July 2015. Mark holds an M.A. in Counseling from Westminster Theological Seminary and a B.A. in Communications and Integrated Media from Geneva College. For 5 years, he taught English in South Korea, where he met his lovely wife, preached and shared the gospel with college students, and served as a small group leader in his church. In addition to leading support groups and one on one discipleship, Mark also serves on Harvest USA's teaching staff and produces all of their video resources.


Joe Strocchia, MS
Joe has been on staff at Foundations Christian Counseling Services since 2007, counseling in Mt. Pocono, Dunmore, and now Honesdale, PA offices. Joe earned his Master's degree in Community Counseling from the University of Scranton and has taken Biblical Counseling courses at CCEF. Joe also serves as a Deacon and adult Sunday School teacher at his home church. Joe is married and he and his wife have 6 children.
Lin-Fai Whu, MA
Lin-Fai Whu is a counselor at FCCS. He graduated in 2012 from Westminster Theological Seminary with MA Biblical Counseling. Currently, he is enrolled in the MDiv Counseling program at Westminster as well as pursuing LPC (Licensed Professional Counselor) in the NJ/NY areas. Lin-Fai also is on staff at CCEF (Christian Counseling Education Foundation) as an instructor in the on-line certificate program.
Jeremy Yeckley, MS
Jeremy Yeckley, MS is the Program Director of Foundations Christian Counseling Services, and the Director of Career Services and Associate Professor at Baptist Bible College & Seminary. Jeremy came to FCCS from Scranton Counseling Center where he had served in Behavioral Health Resources, Crisis Intervention, and as The Assistant Coordinator for Case Management. As a husband, father, and student of the Word, Jeremy's passion is to bring Biblical Counseling to the church to help people struggling personally and spiritually in their marriages and lives.
---
Overnight Accomodations
---
Spruce Lake Retreat will have a number of rooms reserved for Foundations Conference Guests. Standard Rooms are presently SOLD OUT. For a Deluxe Room, the cost is $119 / nite (2-night stay) and $159 (2-night stay). Rooms will be available on a first come, first served basis.
Please call 570-595-7505 and mention you are there for the Foundations Conference.
LEVEL 1, 2, or 3 SPONSORS
---
LEVEL 1 SPONSOR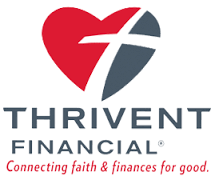 LEVEL 2 SPONSORS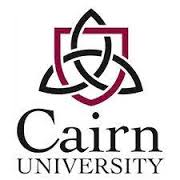 LEVEL 3 SPONSORS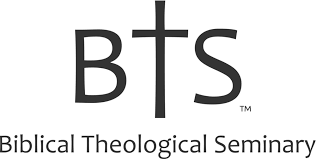 If you have a business or ministry and you would like to sponsor the conference, please contact us at 570-402-5088 ext 1 or by e-mail at fjacoby@foundchirstcounsel.org.