Councilman Bob Blumenfield's July 4th Fireworks Extravaganza Presented by Woodland Hills Porsche Produced by Valley Cultural Foundation.
About this event
Join us for Councilman Bob Blumenfield's July 4th Fireworks Extravaganza, Presented by Porsche Woodland Hills! 
The event is FREE!
With one of the most spectacular fireworks displays in Southern California, the July 4th Fireworks Extravaganza delights over 60,000 people with a free concert and 15-minute spectacular fireworks display. There are Food Trucks on hand along with arts and crafts vendors and local businesses promoting and selling their goods. The event takes place on July 4th of each year from 6:00 p.m. to 9:30 p.m. Come early!
Parking fees are a donation to Valley Cultural Foundation and allow us to continue our longstanding tradition of bringing music and the arts to our West Valley.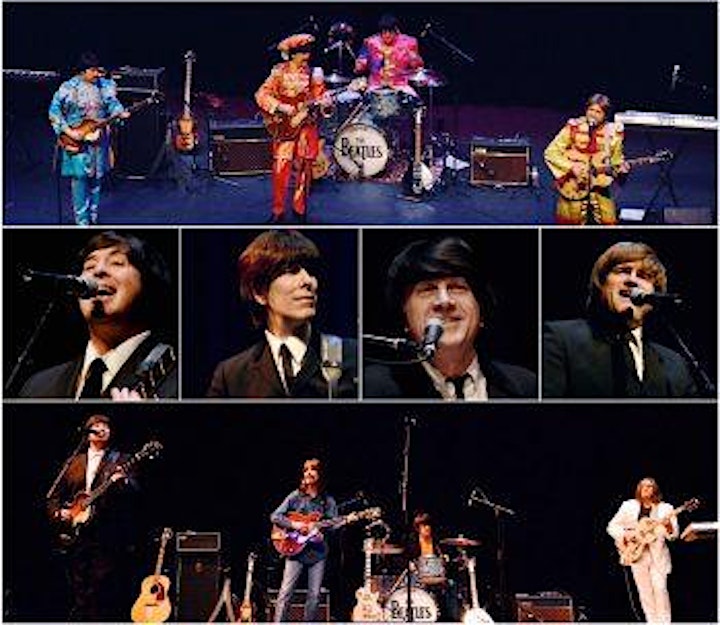 Ticket to Ride – A Tribute to The Beatles
America's leading tribute to the one and only Beatles. Ticket to Ride has been touring internationally since 1999 and features some of the best Beatles impersonators in the country.
Their show includes many of the Beatles iconic looks. It begins with the four lads appearing on stage wearing the iconic 1964 famous black Beatle suits, thin black ties and " Beatle Boots". The second half of the show features the vibrant "Sgt Pepper's Lonely Hearts Club Band" uniforms, closing with a trip down Abbey Road.
Ticket to Ride performs songs from every Beatles album, with beautiful ballads like "And I Love Her" to the rocking "Twist & Shout"! The audience is treated to the witty banter that the Beatles are known for, with Liverpool accents for the true Beatles Experience!
The cast members of Ticket to Ride have performed in Australia, Great Britain, New Zealand, Hong Kong, the Philippines, Canada, and Japan. They've headlined in Las Vegas!
Ticket to Ride has shared the bill with rock legends, The Beach Boys, Little Richard, Stevie Wonder, Herman's Hermits, The Guess Who and many others.
They've performed at private events for Tom Hanks, David Foster, John Ritter and Goldie Hawn. The boys have also been featured in television specials and commercials, appearing on the television show "9 On The Town" in the segment "America's Greatest Tribute Bands!'
Ticket To Ride is currently touring with the legendary Bob Eubanks and is the official band in the hit Beatles show "Backstage With the Beatles."
Beatle fans of all ages will enjoy this magical trip back to the swinging 60's
NEW Safety Guidelines
In continuing efforts to keep you and your family safe, and at the request of the Los Angeles Police Department, Valley Cultural Foundation, along with the Department of Recreation and Parks, the Los Angeles Fire Department and Councilman, Bob Blumenfield – are implementing additional safety and security measures at this year's event. One significant change will be securing the park area itself. This year, there will be five designated points of entry. Read full press release, including park access, parking, and LAPD safety and security measures.
COVID RULES
For your safety In accordance with LA County Health Department COVID restrictions for this event will be strictly enforced and and when you are entering this event your agree to comply:
Proof of verification of vaccination must be provide to sit in VIP Section and vaccinated areas . Please be prepared to show your vaccination card. Your hand will be stamped upon entrance.
We will have non vaccinated areas for this event. Please keep a social distance between you and the next family. Masks must be worn at all times in the Non-vaccinated areas.
Masks must be worn when walking around the event site. (Bathrooms, food areas and vendor areas)
Keep social distance at bathrooms, food areas and vendor areas.
All walking aisles must be kept clear at all times. No exceptions.
Concert Rules
For your comfort:
You may bring blankets, low chairs (under 3′ height), tarps and pillows.
Canopies, umbrellas or EZ-ups are permitted UNTIL the concert starts. Once the announcements begin, you must take these items down.
You may NOT use stakes to keep your blankets in place as they are a safety hazard.
There are to be no grills or open flames of any kind in the park.
Food and non-alcoholic beverages are permitted and we encourage you to visit our food court on the south end of the park for more options.
Please keep animals tethered and respect your neighbors by being mindful of your space and the view of others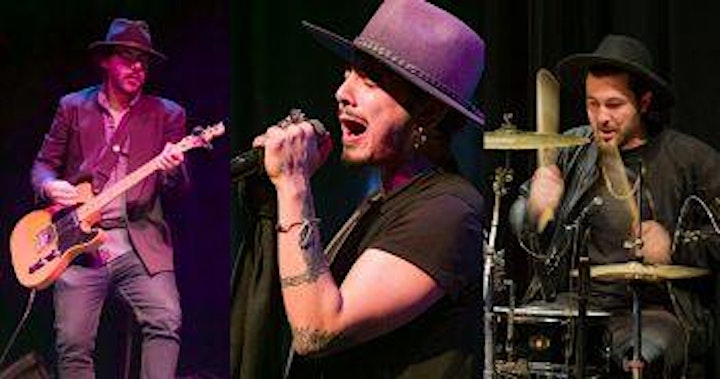 Illunis
The winner of Valley Cultural Foundation's Rock the Valley – Battle of the Bands 2020, Illunis was spontaneously forged when Sean Clark and Ali Faghihi combined musical forces in late 2015. Songs Sean had held secretly for years had gained a new life force with Ali's unique vocal style. Throughout 2016 the acoustic duo hit the recording studio, played shows and developed the signature Illunis sound. In 2017, Illunis elicited Barak Levi for his diverse and creative lead guitar playing. The trio continued on honing their skills and worked as a songwriting trio to develop warm acoustic fingerpicked riffs, topped with tasteful and rhythmic lead guitar melodies, and a broad ranged authoritative vocal punch. In 2019, recruited David Collins Frankel as an eclectic multi-talented drummer and they were off to the races while Sean left. Illunis continually strives to push musical elements, create a dynamic listening experience, and positively impact the worlds of their listeners.
Councilman Bob Blumenfield's July 4th Fireworks Extravaganza

Presented by: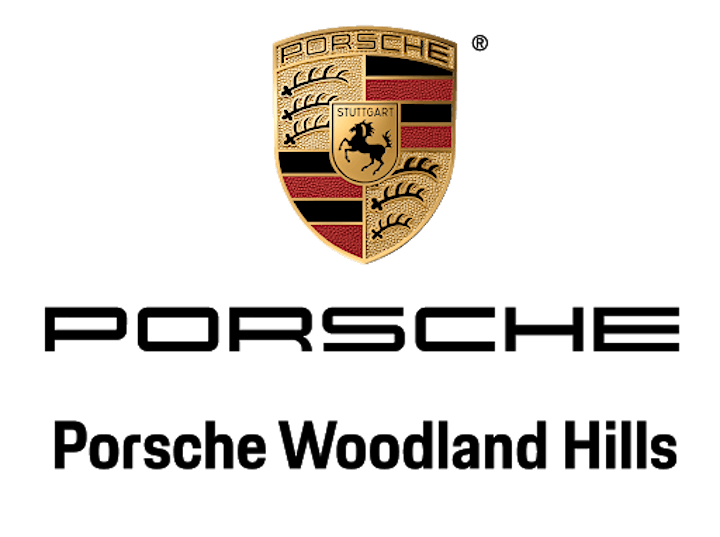 Sponsored by:



Organizer of Councilman Bob Blumenfield's July 4th Fireworks Extravaganza
The Valley Cultural Foundation embraces diversity of talent, community, business and education, by providing live entetainment programs and events in the arts.
Concerts, Movies and Shakespeare as well as our Emerging Artists Showcase, Children's Performance Series, NoHo Summer Nights and the July 4th Fireworks Extravaganza are not to be missed, all for FREE every summer!
Valley Cultural Foundation is a 501(c)(3) non-profit corporation, funded by our generous corporate sponsors, grants, and membership program.