Council Bluffs, IA - Dental CE Weekend - Coding & Compliance - August 3 & 4...
Sales Have Ended
Registrations are closed
We are sorry, but sales have ended for this event. Please contact us at info@practicemechanic.com or call 888-367-1322 with any questions that you may have,
Sales Have Ended
Registrations are closed
We are sorry, but sales have ended for this event. Please contact us at info@practicemechanic.com or call 888-367-1322 with any questions that you may have,
Description
Earn 14 CE in two days at our Coding & Compliance Seminar Series!
TWO DAYS ONLY August 3 & 4, 2018

Friday: Increased Profits Through Proper Billing and Coding

Are you working for free? Ensure that your office is coding correctly!

Dealing with Dental Insurance stinks! There are too many rules, too many exclusions and too many ways to NOT get paid for the work you do. BUT, there are things that you can do to reduce or eliminate rejections, refused claims and misquotes given to your patients because of incomplete or inaccurate information.
Do you know what a least expensive alternative clause is? What about a missing tooth clause? Does your office have a Periodontal Treatment System? Learn to reduce or eliminate rejected claims, cut claim submissions cost, increase case acceptance, and maximize both insurance reimbursement and your patients' benefits in this one day course!

Have ALL of your insurance, billing and coding questions answered in this interactive, informative and fun course!
COURSE OBJECTIVES
• Examine the CDT codes that exist for dentists to properly bill many services that they are now doing for free
• Understand the claims process from your submission to payment
• Analyze your current billing techniques and discuss changes that will increase profits
• Learn how to file e-claims in the most affordable manner, many times decreasing costs by over 50%
• Create a correct perio treatment plan for your office that results in higher insurance reimbursement and acceptance
• Implement proven and tested strategies to increase patient collections
• Learn what insurance companies are looking for during an audit and how to protect yourself
Saturday: The Truth About OSHA and HIPAA Compliance in your Dental Office

What compliance really means to you.


There are MANY false statements out there about what OSHA and HIPAA compliance really mean to a dental office. Did you know that many of these rules actually HELP a dental office in many ways. The most important thing you can do is educate yourself and your team on the REAL ways that OSHA and HIPAA compliance applies to your office. In this one day course we will discuss the top 10 myths surrounding compliance, and how you can make your office OSHA and HIPAA compliant. Do you have an emergency action plan? What about a workplace violence prevention plan? Do your hygienists know it is a CRIMINAL violation for them to take patients' information with them when they go to work at another office that can result in them spending 10 years in a federal prison?

THIS COURSE MEETS LICENSE RENEWAL REQUIREMENTS FOR TRAINING ON OSHA, BloodBorne Pathogens, and HIPAA Privacy laws.
Protect your team, patients and your business by learning the RIGHT way to remain compliant. In this course you will learn:
• The written OSHA Plans that your office is required to have and keep updated each year
• The new GHS standard and what it means to your office
• The easiest way to maintain your Safety Data Sheets
• Why taking your team to an OSHA or HIPAA class at an association meeting does NOT meet the requirements
• The first steps in working towards HIPAA compliance and why it is a journey, not a destination
• Why Windows XP, Office 2010 and Internet Explorer 10 are NOT HIPAA compliant
• What the Final Rule has done regarding Criminal charges within the HIPAA law (it did NOT reduce them!)


COURSE OBJECTIVES
• Understand the steps to be taken to become OSHA and HIPAA Compliant
• Learn the written plans that every dental office is required to have
• Discuss the Audit Control Points that OCR uses when evaluating your offices' HIPAA compliance plans
• Understand and create a workplace violence prevention plan for your office
• Discuss the ways in which HIPAA compliance can actually benefit your office and team
• Understand support expiration dates, required updates and security patches

---
This weekend will feature speaker Rick Garofolo, with over 25 years of business experience including being a dental spouse, CEO and owner of over 20 different businesses. You can learn more about Rick Garofolo HERE.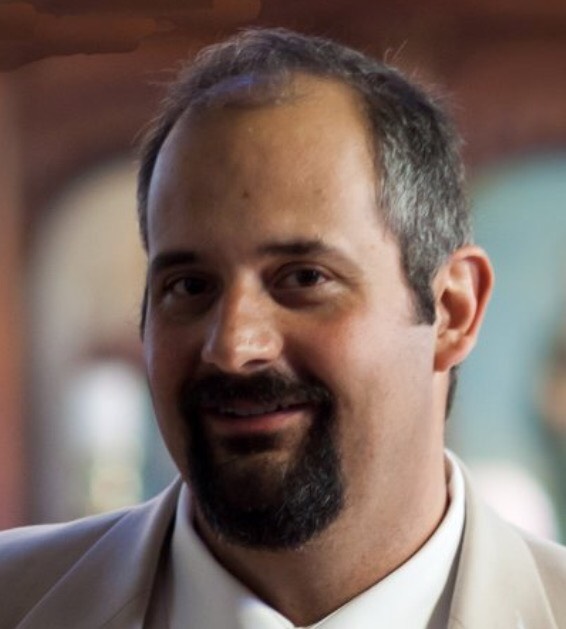 FAQs
What are my transportation/parking options for getting to and from the event?
The hotel offers free parking for event attendees. We also have a room block with discounted rooms available now until July 10, 2018. After the room deadline has passed, rooms may still be available but will be at the current hotel rate, not at our discounted rate. Please contact the hotel directly to book your room at 712-309-9000, or book online HERE.

How can I contact the organizer with any questions?
You can reach us at 888-367-1322 or via email at info@practicemechanic.com

Do I have to bring my printed ticket to the event?
Bringing your ticket will expedite your checkin process, but is NOT mandatory.