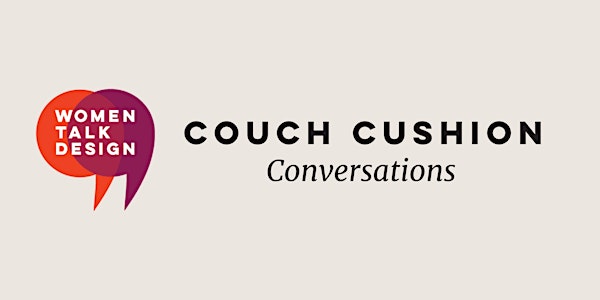 Couch Cushion Conversations: Going Virtual with Your Speaking Engagements
If you're a speaker in this strange time, you might feel lonely--but you're not alone.
Refund Policy
Contact the organizer to request a refund.
Eventbrite's fee is nonrefundable.
About this event
Was your talk cancelled? Or are you suddenly in the position of speaking at a virtual event, and need to translate your talk to an online stage? If you're a speaker in this strange time, you might feel lonely, but you're not alone.
We believe we make each other stronger, so let's connect! In your home office? Setting up camp on your couch? Perfect! Join us for a Couch Cushion Conversation with Women Talk Design speakers Margot Bloomstein and Denise Jacobs.
If you're juggling family, homeschooling, and work, pick the time that works best for you. Flexibility matters more than ever. That's why we'll have this live conversation at two separate times!
Denise and Margot will share how they're navigating public speaking in the time of COVID-19.
How are they working with event organizers where they were scheduled to speak?
What can we learn from their experience teaching online?
How are they adapting talks to a virtual format?
What are your questions? Margot and Denise have been speaking for 40 years combined and bring creativity to the stage. Learn from two veteran speakers about how you can be creative to survive—and thrive—during these uncertain times.
Again, we know we're all juggling extra responsibilities, family at home, anxiety, and other demands right now. That's why we want to reach a broad audience and have this conversation twice! Register for the time that works best for you.
There's a nominal fee to help offset expenses.
Come with your questions! We'll see you soon.
The event is open to everyone. Please take a moment to read through Women Talk Design's Code of Conduct before RSVPing.
Our Guests:
Margot Bloomstein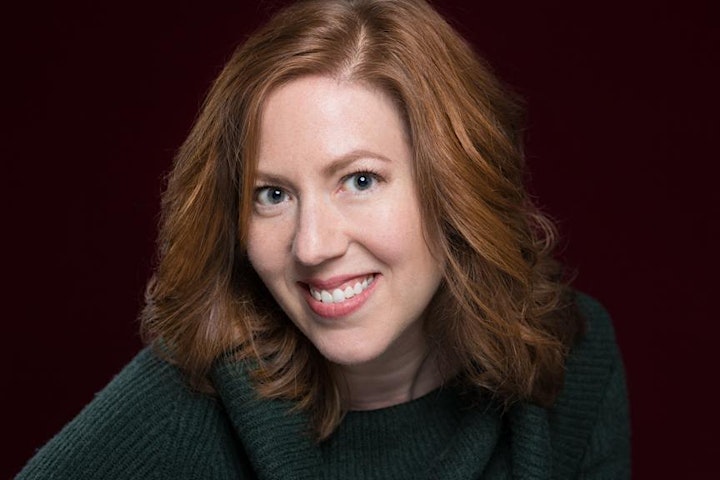 Margot Bloomstein is the principal of Appropriate, Inc., a brand and content strategy consultancy based in Boston, and the author of Content Strategy at Work, published by Morgan Kaufmann. For nearly 20 years, she's helped shaped content strategy both as a practice and an industry: she leads workshops, keynotes conferences, and consults with diverse marketing teams around the world. Today, she partners with retailers, universities, and other organizations to create brand-appropriate user experiences that engage their target audiences and project key messages with consistency and clarity through both traditional and social media.
Interactive agencies and corporations alike turn to Margot for insight and assistance with message architecture-driven content strategy. She shaped the communication of corporate social responsibility work at Timberland, content for crisis response at Harvard University, and strategy for cultural tourism in the state of Nevada. The rogues' gallery also includes Lovehoney, Scholastic Publishing, ECCO Shoes, Sallie Mae, Philips, Lindt and Sprüngli, and the Rhode Island Public Transit Authority.
A participant in the inaugural Content Strategy Consortium and featured speaker at SXSW, Margot is a popular and energetic speaker. Engagements include CS Forum Helsinki, Confab, edUi, IA Konferenz Germany, Web 2.0, Content Marketing World, and UX London. She also produces BrandSort, a tool embraced by consultancies of all sizes to clarify communication goals, and writes shorter missives on Twitter at @mbloomstein.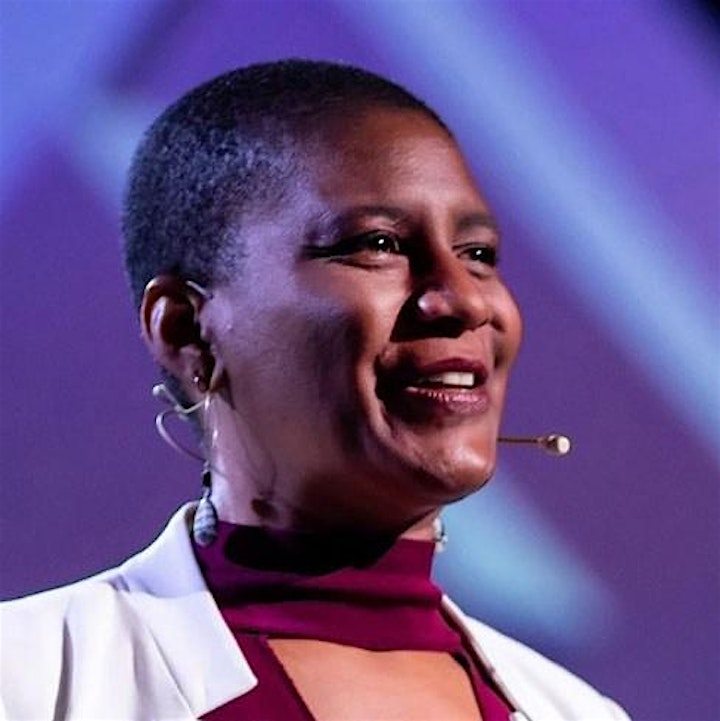 Denise Jacobs is a Speaker + Author + Creativity Evangelist who speaks at conferences and consults with companies worldwide. As the Founder + CEO of The Creative Dose, keynote speaker, and trainer, she helps individuals in companies unleash their creativity through banishing their inner critic and hacking their creative brains. Through research-backed data, vivid storytelling, and experiential exercises, Denise's keynotes and trainings give A Creative Dose™ – an injection of inspiration and immediately applicable tools to help people do their best work. Through working with Denise, people become engaged contributors, synergistic collaborators, and authentic leaders.
Denise has presented at events and organizations worldwide such as Google, Facebook, Automattic, GitHub, FastWeb.It, the BBC, South By Southwest Interactive, The Agile Alliance, NDC Oslo, UX Week, The Society for Technical Communications, various chapters of The American Marketing Association, Creative Mornings, The Future of Storytelling, The Future of Web Design, Inbound, and TEDxRheinMain.
Denise is the author of Banish Your Inner Critic, the premier handbook on silencing fears to unleash creativity. A Web Design & Development industry veteran, Denise is also the author of The CSS Detective Guide, the principal book on troubleshooting CSS code, and is co-author to the Smashing Book #3: Redesign the Web, as well as the book InterAct with Web Standards: A holistic guide to web design.
Denise is the Head Instigator of The Creativity (R)Evolution, a movement to spread the force of creativity around the world as a vehicle for positive change, and is also the founder of Rawk The Web, a movement focused on changing the face of the tech industry by increasing the numbers of visible diverse tech experts.