About this Event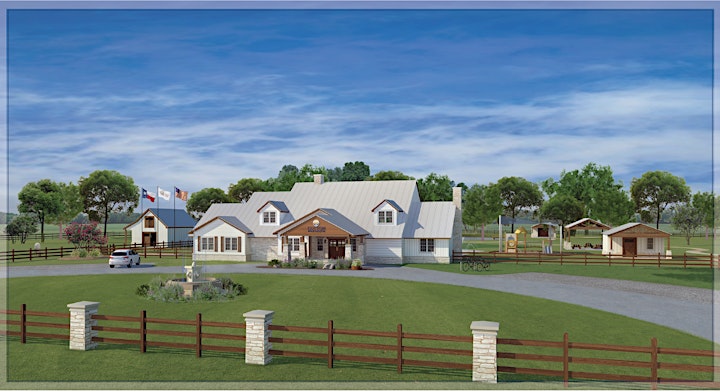 Taylor's Place was inspired by the example of a beloved friend, colleague, and member of the Cotton family, Tom Wallace. Cotton Foundation established this haven for families facing terminal illnesses in Tom's memory, honoring his commitment to giving back to the community and building lasting bonds between people.
During his four-year battle with cancer, rather than lamenting his illness, Tom devoted his time to his friends and family, and to giving to others. Although his time on earth was brief, he knew that his young family—his wife and four-year-old daughter, Taylor—would cherish the memories he made with them in his last years.
Taylor's Place is in a country setting on approximately ten acres of land west of Katy, Texas. It is completely accessible, stocked, and furnished, so that families may come as they are without having to pack more than their personal items. Thanks to a generous donor, Cotton Foundation will own the land and construction will be fully funded before ground is broken. We are seeking support for operational expenses.
Tom Wallace was a man of great determination, a positive spirit, and a caring heart, and a beloved friend, brother, father, and husband. The unforgettable memories and lifelong bonds created at Taylor's Place will be his fitting legacy.