Description
On Thursday, May 28, 2020, join us as Harold Holzer discusses his new book, The President vs. The Press, which chronicles the endless battle between the White House and the media - from the founding fathers to fake news.

Cottage Conversations offer relaxing evenings to socialize and learn something new about our 16th president from authors, collectors, and artists. The program begins with a cocktail reception, is followed by the conversation, and concludes with a book signing.
Reception: 6:00 pm, Robert H. Smith Visitor Education Center
Conversation: 6:30 pm, President Lincoln's Cottage
Admission: $10 for the lecture and $10 for the reception. Free for Cottage members at the $250 level or above. If you're a Cottage member at the $250 level or above, email Joan Cummins to reserve your ticket: JCummins@lincolncottage.org
About the Book:
About the Speakers:
Harold Holzer
Harold Holzer, winner of the 2015 Gilder Lehrman Lincoln Prize, is a Lincoln scholar and the author of numerous books on Civil War era art and history. He currently serves as the director of the Roosevelt House Public Policy Institute at Hunter College, City University of New York. In 2008 he was awarded the National Humanities Medal.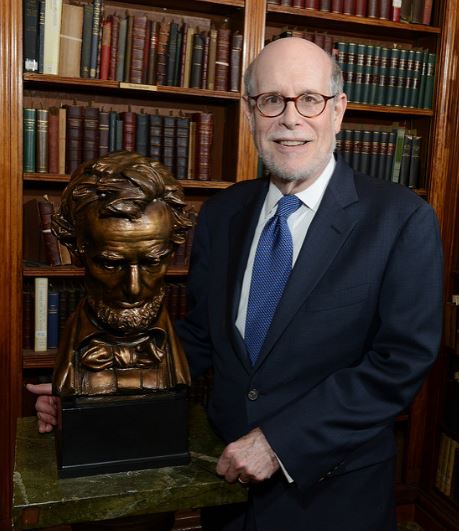 All events are considered public events for the purpose of photography and video.
President Lincoln's Cottage is located on the grounds of the Armed Forces Retirement Home (AFRH). Security for AFRH requires visitors to show valid identification at the security gate in order to enter the property. Please be prepared to show your ID for all PLC events.