Cottage Conversation: Human Bondage and Abolition: New Histories of Past an...
Description
On Thursday, February 7, 2019, join us as Elizabeth Swanson, along with Alison Friedman discuss Swanson's book Human Bondage and Abolition: New Histories of Past and Present Slaveries, which tells the story of slavery's expansion across the globe.

Cottage Conversations offer relaxing evenings to socialize and learn something new about our 16th president from authors, collectors, and artists. The program begins with a cocktail reception, is followed by the conversation, and concludes with a book signing.
Reception: 6:00 pm, Robert H. Smith Visitor Education Center
Conversation: 6:30 pm, President Lincoln's Cottage
Admission: $10 for the lecture and $10 for the reception. Free for Cottage members at the $250 level or above. If you're a Cottage member at the $250 level or above, email Joan Cummins to reserve your ticket: JCummins@lincolncottage.org
About the Book:
Slavery's expansion across the globe often escapes notice because it operates as an underground criminal enterprise, rather than as a legal institution. In this book, Elizabeth Swanson and James Brewer Stewart bring together scholars from across disciplines to address and expose the roots of modern-day slavery from a historical perspective as a means of supporting activist efforts to fight it in the present. They trace modern slavery to its many sources, examining how it is sustained and how today's abolitionists might benefit by understanding their predecessors' successes and failures. Using scholarship also intended as activism, the volume's authors analyze how the history of African American enslavement might illuminate or obscure the understanding of slavery today and show how the legacies of earlier forms of slavery have shaped human bondage and social relations in the twenty-first century.
About the Speakers:
Elizabeth Swanson
Elizabeth Swanson is a Professor of Literature and Human Rights at Babson College in Wellesley, MA, where she teaches courses in African American Literature, world literatures, and human rights. Author of Beyond Terror: Gender, Narrative, Human Rights (2007), Dr. Swanson has co-edited several volumes and written numerous articles about the representation of human rights violations and their remedies in literature and film. Dr. Swanson has worked extensively on the issue of modern slavery and human trafficking, serving as Board Chair for the NGO Made By Survivors (now Her Future Coalition) from 2008-2016 and working directly with survivors of both slavery and torture in India, Nepal, and the US. In addition to serving as Academic Advisor on the documentary I Am Jane Doe (Dir. Mary Mazzio, 2017), Dr. Swanson has published many articles on the subject of sex trafficking, including the lead article in a special issue of Social Inclusion which chronicles the struggles of minors sold for sex online to hold web providers accountable. In July, 2018, Cambridge University Press published Human Bondage and Abolition: New Histories of Past and Present Slaveries, which Dr. Swanson co-edited with James Brewer Stewart.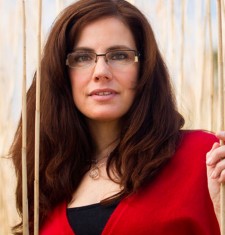 Alison Friedman
Alison Kiehl Friedman is a single mom with a proven record on issues of human trafficking, security, and civil rights. After graduating from Stanford, Alison joined People For the American Way where she defended voting rights, an independent judiciary, and high quality public education. Alison went on to work for Congresswoman Jane Harman, managing complex security, infrastructure, and transportation challenges surrounding major ports and LAX. Ms. Friedman co-founded ASSET, a nonprofit addressing issues of human trafficking in global supply chains, where she helped author the California Transparency in Supply Chains law, which served as a model for international landmark legislation. Her expertise in the anti-slavery field led Alison to be recruited by the State Department at the beginning of the Obama Administration, where she served as Deputy Director in the Office to Monitor and Combat Trafficking in Persons. In that role, Alison managed over 50 million dollars in federal grants and US interagency processes to combat human trafficking. Alison was instrumental in launching slaveryfootprint.com, crafting the Executive Order that ensured taxpayer dollars didn't further incentivize exploitation, and frontline diplomacy with critical allies to promote freedom around the world. She has received numerous awards for her work, including her contribution to successful resolution of a hostage crisis in Pakistan. Alison lives in Virginia with her daughter, Olivia.