Description
On Thursday, April 2, 2020, join us as Catherine Clinton and Jim Downs discuss, Confederate Statues and Memorialization, which is an enlightening conversation between top historians on memorialization, the proper role of public intellectuals, and how history happens.

Cottage Conversations offer relaxing evenings to socialize and learn something new about our 16th president from authors, collectors, and artists. The program begins with a cocktail reception, is followed by the conversation, and concludes with a book signing.
Reception: 6:00 pm, Robert H. Smith Visitor Education Center
Conversation: 6:30 pm, President Lincoln's Cottage
Admission: $10 for the lecture and $10 for the reception. Free for Cottage members at the $250 level or above. If you're a Cottage member at the $250 level or above, email Joan Cummins to reserve your ticket: JCummins@lincolncottage.org
About the Book:
Nine killed in Charleston church shooting. White supremacists demonstrate in Charlottesville. Monuments decommissioned in New Orleans and Chapel Hill. The headlines keep coming, and the debate rolls on. How should we contend with our troubled history as a nation? What is the best way forward?

This first book in UGA Press's History in the Headlines series offers a rich discussion between four leading scholars who have studied the history of Confederate memory and memorialization. Through this dialogue, we see how historians explore contentious topics and provide historical context for students and the broader public. Confederate Statues and Memorialization artfully engages the past and its influence on present racial and social tensions in an accessible format for students and interested general readers.

About the Speakers: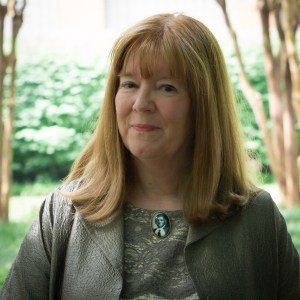 Catherine Clinton holds the Denman Chair of American History at the University of Texas in San Antonio and is Professor Emerita at Queen's University Belfast. She has served on the executive council of the Society of American Historians and on the Advisory Committee of the Abraham Lincoln Presidential Bicentennial Commission, and she remains on advisory boards for Civil War History, Civil War Times, The President's Cottage and Soldier's Home, and Ford's Theatre.
Clinton has written and edited nearly thirty books, from children's fiction about Phillis Wheatley to the Columbia Guide to American Women in the Nineteenth Century – from booklets for the National Park Service to poetry anthologies. Her first book, The Plantation Mistress: Woman's World in the Old South, appeared in 1982 and was a selection of the History Book Club; her 2004 biography of Harriet Tubman, Harriet Tubman: The Road to Freedom, was named as one of the best non-fiction books by the Christian Science Monitor and the Chicago Tribune. Mrs. Lincoln: A Life was published by Harper Collins in 2009, and Clinton subsequently served as a consultant for Steven Spielberg's 2012 film, Lincoln. In 2016 Louisiana State University Press published her Fleming Lectures: Stepdaughters Of History: Southern Women and The Civil War. Notably, she was awarded a Guggenheim Fellowship in U.S. History also in 2016.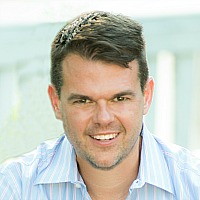 Jim Downs is a historian of the United States. His current book project, "The Laboring Dead: From Subjugation to Science in Global History," under contract with Harvard University Press, investigates how colonialism, slavery, and the American Civil War contributed to the development of epidemiology. He was recently an Andrew W. Mellon New Directions Fellow at Harvard University, where he gained training in medical anthropology. While at Harvard, Downs was also a fellow at The Weatherhead Initiative on Global History.
He is the author of Stand by Me: The Forgotten History of Gay Liberation (2016), a history of gay life in the 1970s, and Sick from Freedom: African-American Illness and Suffering during the Civil War and Reconstruction (2012), which examines the unexpected medical consequences of emancipation. His research uncovered a smallpox epidemic which raged from 1862 to 1870 as well as the history of the Freedmen's Hospitals, the first system of federal health care. He is a coeditor, with Jennifer Brier and Jennifer Morgan, of Connexions: Histories of Race and Sex in North America (2016). Downs blogs for the Huffington Post and his articles have also appeared in the New York Times, the Chronicle of Higher Education, and The Lancet, among other publications. He is currently working on a history of epidemiology with a focus on the nineteenth-century international cholera epidemics.
All events are considered public events for the purpose of photography and video.
President Lincoln's Cottage is located on the grounds of the Armed Forces Retirement Home (AFRH). Security for AFRH requires visitors to show valid identification at the security gate in order to enter the property. Please be prepared to show your ID for all PLC events.