Another, "You Can't Miss" event by Team Invasion and Mike Falligan Ent. Get your costume ready for this event. It is going down...AGAIN!
About this event
AGAIN!!! Yes we are doing it again. On Friday, October 30th, from 4-11PM, we will be partying and celebrating at the Blades Event and Catering Center located at 1290 University Avenue. Parking is in the rear as there is no building accessibility in the front.
Best costume awards in the category of male and female.
The PERFECT ASH will be your cigar concierge service for the evening. Fire pits will be on , keeping you warm and drinks will be flowing. Do not wait until the last minute ebcause this event will be more exclusive than the previous. Limited access and capacity. You definitely do not want to read about this. We will see you soon.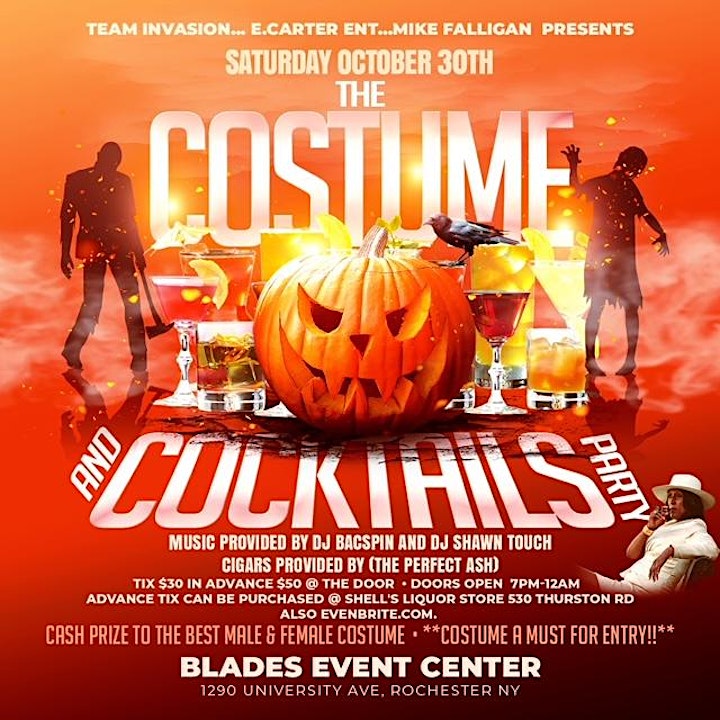 Organizer of Costume and Cocktail Party