Cosmic Queen Creator's Retreat: Design 2020 in Alignment to the Divine

Friday, December 13, 2019 at 5:30 PM

-

Sunday, December 15, 2019 at 8:30 PM (PST)
Event Details
Beautiful, there is something happening on the planet that answering the call to will transform your life forever.  We are at one of the most incredible crossroads in the evolution of being a woman and when we fall in love with love, trust and sit in circle together, a portal of infinite possibility opens up. When you connect to this portal, sourced by the Divine, pure magic, incredible mystery and graceful flow becomes available to you and your life.
The question for you now is are YOU READY to ANSWER THE CALL? Are you ready to transform how you design your life in 2020? Are you ready to step into a field of awakening, support and connection to the infinite field of possibilities that when you do will shift your experience of you and your life forever? 
Please join me for a very intimate and boutique like Retreat that will prove to be one of the most powerful energetic upgrades for your body, mind and soul. In this transformative experience, you will create your 2020 from being aligned to the DIVINE (a profound field of intelligence). You will discover your Divinely Created Soul Self which is based in creating a life based in meeting your ancient archetypal lineage.  Whether you are a  Queen, Priestess, Oracle, Empress or Sea Goddess, when you discover and "fall into" your Divinely Created Soul Self, you find a home and a deep sense of belonging that provides you with what you have been looking for and yearning for your entire existence.  You have a place to create from that was never available before.
This Retreat experience is not for every one and it is NOT just another yoga or spa experience. This is not an experience where you will learn more strategies, steps and/or systems to become more of who you are not. The deep work of the Cosmic Queen's Retreat will transmute your negative emotions and any limiting beliefs that stop you.  You will leave you truly flowing with attunement and alignment to what you authentically choose to create in 2020 from ALL OF WHO YOU ARE on a Soul level! No more trying to "fit in" or "dimming your light"! All of you will be invited into this sacred initiation into shining while living aligned to the DIVINE.
If you are truly ready to be -"A FIERCE & FEARLESS MAGICAL MIRACLE MANIFESTOR" in 2020 and beyond than this Retreat is for you!  The experience promises to upgrade you from a Human Being who is doing the best that she can to a Soul Being who is so powerfully connected to the Divine where she is flowing with love, wonder and emanating light at such a high vibration and frequency that her life is a magical and mystery tour full of true joy and wonder.
Lovely, so much of what we do and don't have in our lives is a function of our energy levels created by our limiting beliefs, negative emotions and our past based patterns that keep us inside the vicious cycle of uncertainty and self doubt. You cannot create a life you love living at a low frequency, being grounded in the past, so in this experience you will transmute the past using powerful quantum clearing techniques that will create a blank slate from which you can create a deliciously divinely inspired life -aligned to the Divine!
This DIVINE retreat will be held in a palatial, gorgeous villa which is located lakeside in the San Diego area (Escondido, CA). The hours will run tentatively from Friday 6:30pm-9:30pm, Saturday 8:30am-8:30pm & Sunday 8.30am - 6:30pm ... see photos below to view the gorgeous venue for the Retreat
HOW WE WILL CONNECT TO YOUR COSMIC QUEEN & RECEIVE AN ENERGETIC UPGRADE FOR YOUR HEART & SOUL?
The days program will include:
yoga, powerful meditation and transmutation practices

energy work - "divine light channeling"

awakening and activating soul coaching

ancient feminine ceremony

ancient feminine ceremony

inspired intention setting

all meals

& some other gifts & surprises!
Location & Accommodation:
The retreat will be held at a stunning Tuscan style villa with lake views, private hot tub and pool. It is is in the exclusive Rancho Santa Fe community, only 20 minutes north of bustling San Diego, and ten miles from the heart of Rancho Santa Fe. 
If you are traveling in, there are limited onsite accommodations available at the villa (otherwise there are accomodations available in the area via Airbnb and/or on other hotel websites):
4 Beautiful Bedrooms Available (first come, first serve basis).
$750 per room (can be single or double occupancy with shared bed for you and your Sacred Soul Sister) for the weekend (room fee includes all meals and 

Fri

, Sat and Sun 

night accomodation

)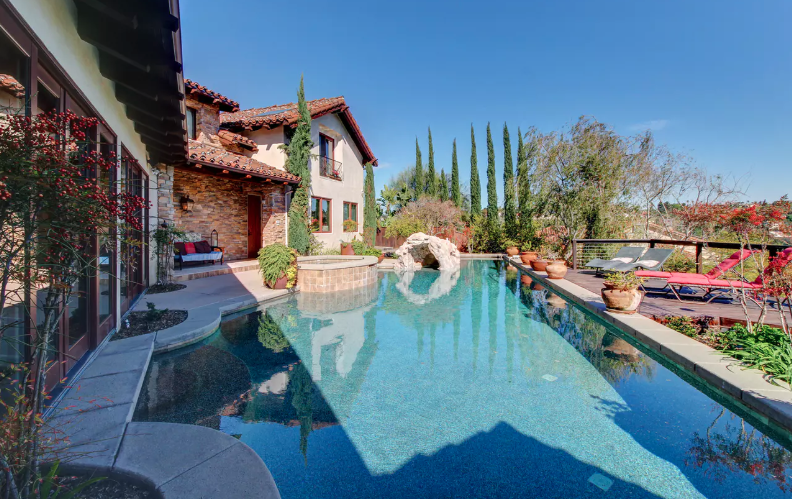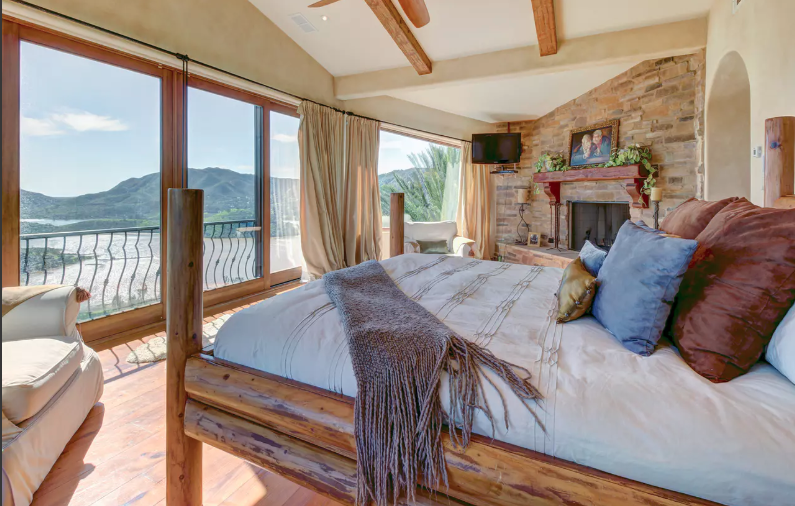 NOTE: There is limited availability for this Boutique Retreat so make sure you register yourself and any of your Soul Sisters soon!
Feedback from the last Cosmic Queen Retreat: 
Watch Dani Kenney testimonial here:  https://youtu.be/-FWTZbLxW44
"The Cosmic Queen Retreat created a powerful container where I was able to identify where I am really healing right now ~ I uncovered the root of some of the sadness I had been experiencing. I felt able to be completely vulnerable, fully supported in my experience (including the most lush blankets of all time!), and seen by the cosmic queens around me. Alexandra is a powerful energy, and the way she approaches coaching is open-hearted & to-the-point. This is my style ~ I am not a fan of sugar-coating, but I am an extremely sensitive soul that needs there to be heart in every interaction. I was met with that & more. I sincerely look forward to working with Alexandra in the coming months." Abigail S.
"Alexandra Joy is a magical human being who understands the divine female energy better than anyone I've come across. She is a combination of feminine (soft) yet fierce and can read into people. I loved her retreat so much and would 100% recommend her." Jennifer F.
"The Cosmic Queen Retreat was an amazing and beautiful event dedicated to my mind, body, and spirit. Yoga was a great way to get into my body before diving deep inward. The content and coaching by Alexandra was absolutely mind-blowing and I had a few breakthroughs that have made a huge difference in my life post-retreat. This event made me realize that a majority of the personal development resources out today won't make a difference if I don't heal and reflect on the traumas that I repressed for so long. I felt more loved and in control of my mind than I ever have before. I recommend this retreat to anyone that is looking for a major shift in their life right now! When women support each other, incredible thing happen." Niki H.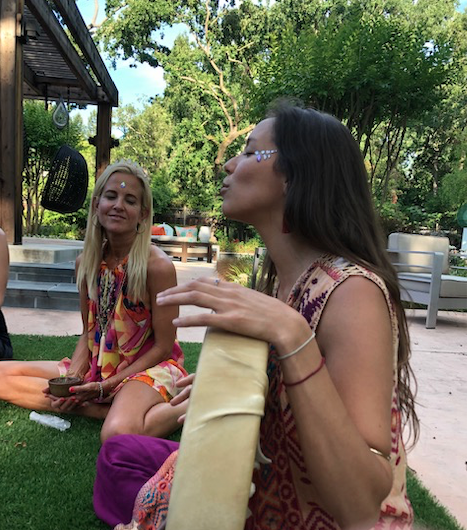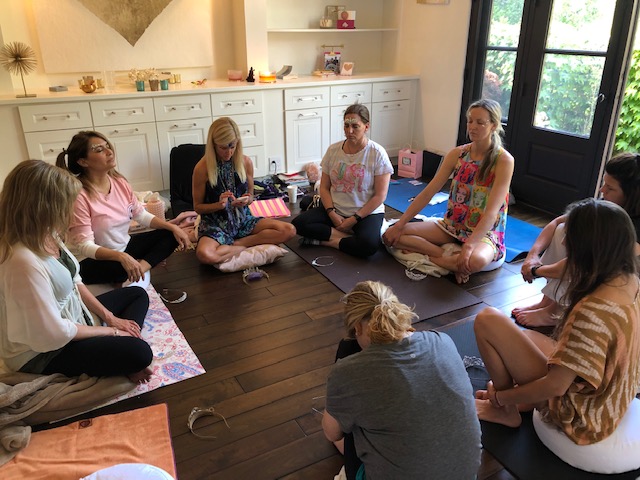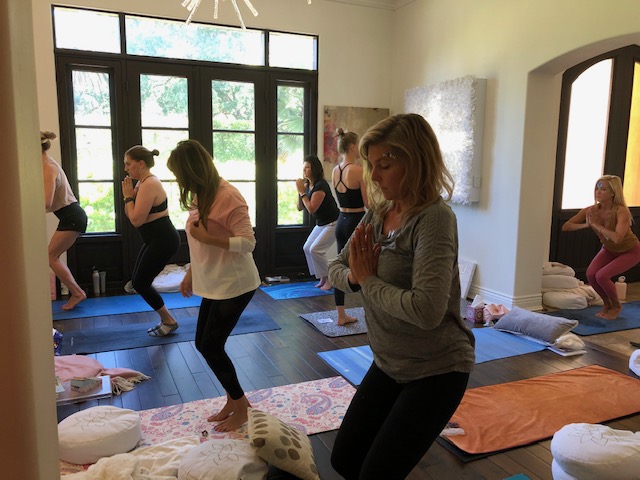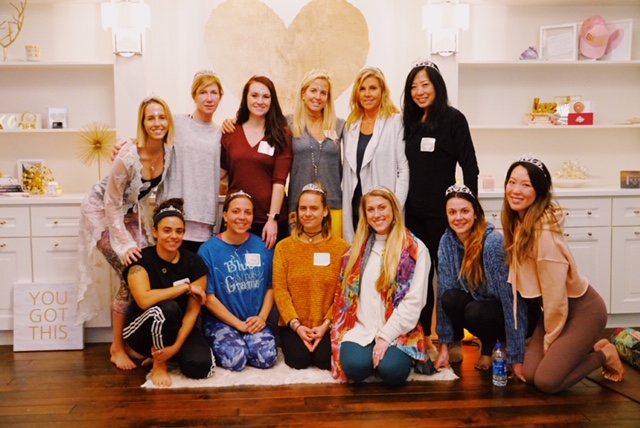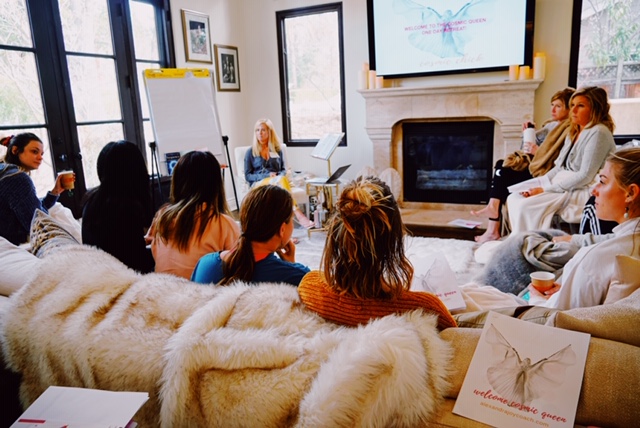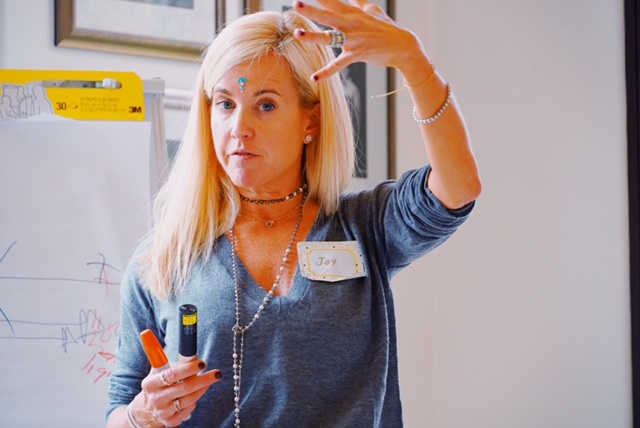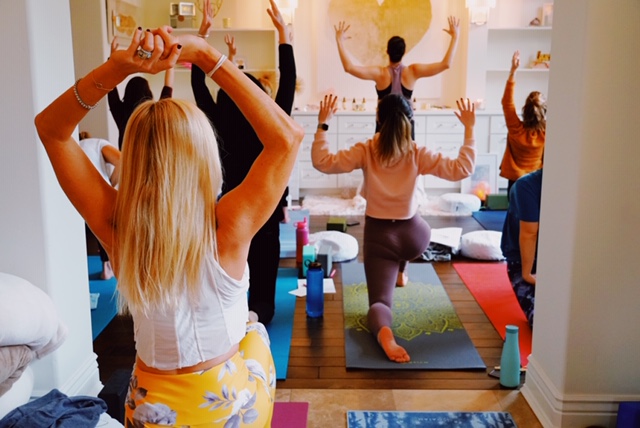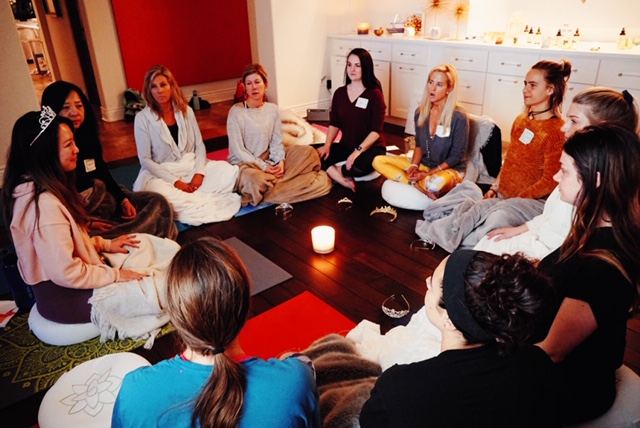 Save This Event
When & Where

San Diego Area

Escondido, CA 92029


Friday, December 13, 2019 at 5:30 PM

-

Sunday, December 15, 2019 at 8:30 PM (PST)
Add to my calendar
Organizer
Alexandra Joy Smith is a Quantum Intuitive Soul Guide, Soul-Sparking Speaker, Author, Divine Light Channel and Midwife for your Soul's Ancient Archetypal energy. She is the creator of the Cosmic Queen and Find Your Shine Programs and Events. She is crystal clear that she has been put on this planet to empower women to wake the f*** up and to align to who they really are... "divine beings powerful beyond measure".  She partners with her connection to the divine light, utilizes her degree in Psychology and extensive training and certifications based in neuroscience, evolutionary biology and quantum physics to empower women to disappear their negative emotions, limiting beliefs and anything else that is stopping them from embodying their wholeness and imperfect perfection. She works with her connection to the Divine Light Source to intuit her clients Divinely Created Soul Selves which is always based in ancient archetypal energies. Her deep work connects women to their Sovereignty through first falling in love with love and then stepping into and owning their ancient archetypal lineage. This takes the work of getting clear and complete with the past (which doesn't require years of talking about it!), creating an exciting future that turns any suffering into our highest service, and aligning to our lineage so that we are living from a sacred connection to the divine. This deliciously divine connection leaves us feeling clear and confident and ready to live as an "employee of the Universe" experiencing a beautiful life that unfolds from our Soul's truth. She lives in Northern California with her twin flame and 3 guru's (her children).