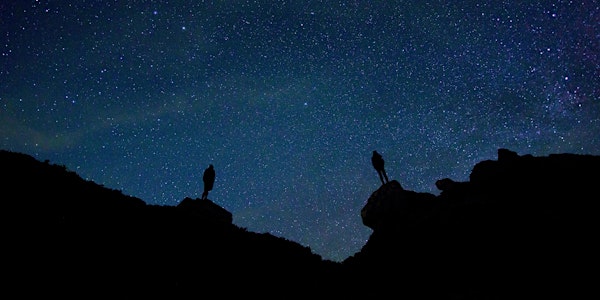 Cosmic Health: A Live Online Conversation with Jennifer Racioppi
Cosmic Health: A Live Online Conversation with Jennifer Racioppi and Rebekah Borucki
About this event
There's much more to astrology than weekly horoscopes, personality types, and predictions for the future. For astrologer and transformational coach Jennifer Racioppi, it is a guide to living in sync with the natural rhythms of the universe to achieve optimal health and success. In her work, Jennifer provides a groundbreaking, cross-disciplinary approach to cultivating physical, emotional, mental, and spiritual well-being that honors the individual and their role in the universe.
In her latest book, Cosmic Health, Jennifer synchronizes her method into a transformative guide to better health. Jennifer's approach to health helps you open yourself up to the big-picture patterns that influence you—the daily, seasonal, and monthly cycles that govern your biology—and leverage those patterns for conscious action, growth, success, and a thriving life.
Join Jennifer in conversation with meditation guide and author Rebekah "Bex" Borucki and explore how living in sync with the natural universe and understanding the connection between astrology, health, and evidence-based personal development practices, can support optimal health and personal transformation.
Learn more about Jennifer's book, Cosmic Health.
Please note that this conversation will be hosted live online and includes an audience Q&A. Instructions on how to join the conversation will be included in your event confirmation email. If you need additional assistance finding or joining the event, please email publicprograms@ciis.edu.
Jennifer Racioppi is an astrologer and coach and has devoted her life to helping women make bold moves in the direction of their dreams. Her tips on achieving health and happiness have been featured on Mindbodygreen, Reebok.com, The Numinous, Forbes, and Cosmopolitan Magazine, among many others. For the last three years, she's authored the fan-favorite column on Well + Good Magazine titled "Cosmic Health." Jennifer served as the resident astrologer of Kate Northrup's membership site, Origin. Trained at Duke Integrative Medicine she strives to combine cutting-edge research on health and happiness with spirituality and astrology. In the past, she served as a Faculty Assistant with Wholebeing Institute where she helped deliver a year-long certification program in Positive Psychology at Kripalu in Lenox Massachusetts. Her book, Cosmic Health was published with Little, Brown Spark, Piatkus (UK), and Penguin Random House Mexico. When she's not assisting women with rocking their lives, you can find her playing for her dog, Sid in the Hudson Valley where she lives. To learn more, go to www.jenniferracioppi.com
Rebekah "Bex" Borucki is a mother of five, a meditation guide, and an author and publisher of books for big and little readers. She has taught meditation as a profound act of self-care that can be executed effortlessly and effectively for more than a decade. Rebekah believes wellness is a social justice issue, and her mission is to make mental-health support and stress-management tools accessible to all. Most recently, Rebekah launched the WPP Little Readers Big Change Initiative, Inc., a publicly-funded 501(c)(3) registered nonprofit, which provides free books, mental wellness tools, and writing workshops for students in grades PreK-8, public libraries, and community organizations.