Festival of Lights and Christmas Tree Sale, Tuesday, December 29, 2020
About this Event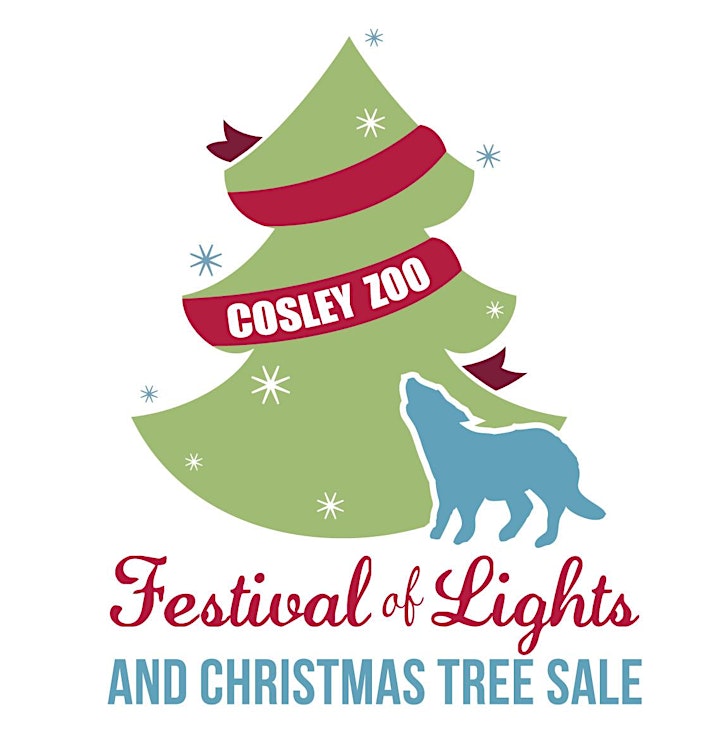 Come see the animals and see the lights!
Animals are on exhibit 9A-3:30P daily, limited animal viewing after 4P.
While at the zoo, take a stroll through the winter wonderland featuring 20,000+ twinkling lights and a herd of whimsical lighted animal figures. Christmas lights come on at 3P daily. Also, be sure to stop in the Wild Side Gift Shop for a great selection of unique gifts.
All proceeds benefit Cosley Zoo.
Cosley Zoo is following the Phase 4 guidelines set forth in the Restore Illinois Plan. The safety of our guests, staff and animals is our top priority.
Here is what you need to know for your visit:
Timed entry tickets - Zoo admission is free during the Festival of Lights and Tree Sales; however, timed-entry reservations are required. All zoo visitors, including Cosley Zoo members, Wheaton Park District residents, children, and non-members/non-residents are required to reserve a timed entry ticket in advance. Donations are greatly appreciated. Please see below for more detailed information.
One hour visit - Each timed ticket provides access to the zoo for one hour. Please proceed to the exit once your one-hour window is up.
Face coverings - Per Phase 4 Guidelines of the Restore Illinois Plan, zoo guests should wear face coverings over their noses and mouths when at least 6 feet of distance between non-related groups cannot be maintained.
Early arrival - If you arrive at the zoo before your scheduled entry time, please wait in your car until the time indicated on your ticket.
One-way path - For guest safety, a one-way path has been designated throughout the zoo. Please remember to maintain physical distance from other groups.
Gift Shop open - The Wild Side Gift Shop is open, and can accommodate a limited number of people at one time. Face coverings are required when inside the gift shop.
Concessions open - The Coyote Café Concession Stand is open from 3-8:45P Monday - Friday, 9A-8:45P Saturday and Sunday for hot chocolate, coffee and additional seasonal treats.
Closed areas and activities - The caboose, nature play areas and the inside viewing of rabbits and chickens are closed.
Ticket Details & Restrictions
Tickets will NOT be available at Cosley Zoo and must be reserved online. A ticket is required for each individual guest regardless of age or status (member, resident, etc.)
The zoo is limiting the number of visitors to provide for recommended social distancing. This will be accomplished by offering timed ticket entry staggered every 30 minutes.
Tickets can be reserved for time periods starting at 9A with the last admission time window 8-8:30P (zoo visitation hours are 9A-9P). Guests must enter within the 30-minute window listed on the ticket. If you arrive at the zoo before your scheduled entry time, please wait in your car until the time indicated on your ticket. In order for the zoo to be able to maintain appropriate numbers to comply with Phase 4 guidelines, late arrivals may not be admitted.
A Cosley Zoo online timed ticket must be presented for each individual in your group for entry into the zoo.
Children under the age of 12 must be accompanied by a person 18 or older.
If you or anyone in your household are currently exhibiting COVID-19 symptoms or simply are not feeling well, please stay home and visit the zoo at another time.
Questions? Please call the zoo at 630.665.5534.