Description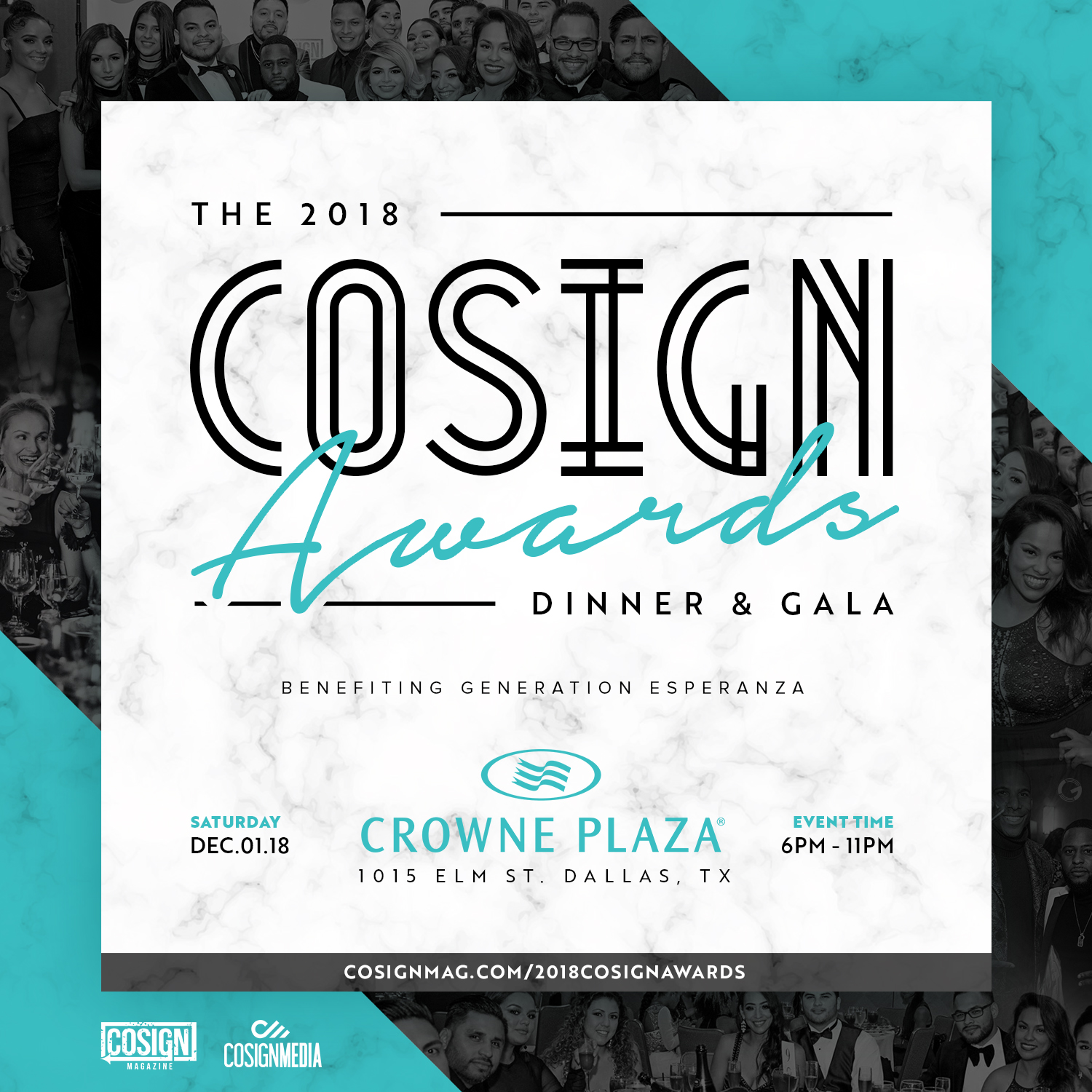 The COSIGN Awards Dinner & Gala returns for the second year and once again will be a premier event for the city of Dallas. For one night, we're bringing together Dallas' most influential entrepreneurs, influencers, creatives, artists, and tastemakers to celebrate all of their accomplishments. Come celebrate a night of achievement and raise money for a good cause, as portion of the proceeds from the COSIGN Awards will be donated to GENERATION ESPERANZA.
GENERATION ESPERANZA is a non-profit organization founded with the intent to give hope to children in Panama who aren't priviledged to have the opportunites many of us take for granted. This past summer, we at COSIGN were able to travel to Panama and provide two classrooms with COSIGN shirts, school uniforms, book bigges filled with school supplies, and host a party in their honor. Next year, as always we're aiming to provide more. With the help of our fan base, dedicated staff, and proceeds from this event we plan to sponsor the entire elementary school in the small, but thriving pueblo of Bejuco, Panama. We at COSIGN, as well as the youth that is GENERATION ESPERANZA would greatly appreciate the support by purchasing a ticket to this event.
#COSIGNLife #COSIGNAwards2018
6pm - 8pm: Specialty Cocktail Hour & Marketplace | Powered by: Courvoisier
8pm - 11pm: Dinner & Awards Ceremony
COSIGN Awards Dinner & Gala Includes:
Dinner & drinks

Step & Repeat

Red Carpet

Live Premier DJ

Live Band

VIP Tables

Awards Presentation

Live Interviews

Shop w/ local vendors

Music Performances

& more...