Cory Bergeron - Create Compelling Video to Explode Your On-Line Marketing

Tuesday, March 3, 2015 from 6:00 PM to 8:00 PM (EST)
Event Details

---
THIS WEEK'S TOPIC: 
Productize: Create Compelling Video to Explode Your On-Line Marketing

with Cory Bergeron

$20 At the Door / $10 Advance Purchase through EventBrite

Online product video is critical if you want to stay relevant and competitive. Every graph from the past 5 years and every projection for the next five show that online marketing video is the biggest and fastest growing marketing trend. Major retailers are throwing more money at it than all other marketing efforts combined because the public demands it and it works like nothing else.
5 years ago, the internet simply could not provide the streaming video we have today. Everyone wanted it, but the technology wasn't there to provide it. Now, technology has caught up with demand and everyone wants video!
It's been proven that people remember 20% of what they hear, and 30% of what they see…but 70% of what they both hear and see!
Everyone without video will be standing in the dust, waving to the caboose of the success train as it disappears around the bend and wondering why all the sales seem to be leaving them and going to their competition!  If you do not have online video, look at your competition. If they have it, then they've already pulled ahead of you. It's time to play catch-up fast! If they do not have video, now is your chance to pull ahead of them before they figure it out.
In this Business Accelerator Workshop, you will have the opportunity to spend two hours with Cory, and learn things like:
What are the necessary components for a compelling call to action?

What is the ideal length of time for a demo video?

What are some affordable ways to create professional videos?


Where to find talent to represent your products or services?

Why the owner of a company is rarely the right person for the video.
WHO SHOULD ATTEND?
Business owners who have a product or service they need to sell online.

Business owners who use video blogs, youtube, or vimeo to showcase their company.

Business owners who know nothing about how to produce a professional video.

Business owners who want to increase their rankings on google.


Business owners who are ready to raise their profile using video.
Business Acumen Rating: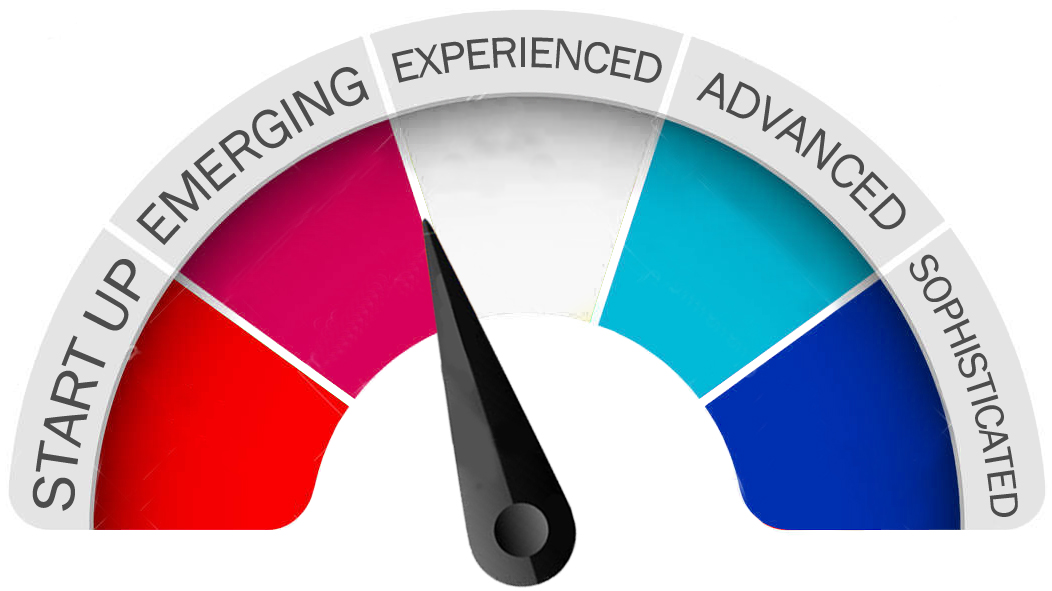 Ticket Price: $20 At the Door, $10 In Advance
ABOUT THE CONTRIBUTOR: 
Cory Bergeron

Cory Bergeron has been the face of over 250 different products on national television networks and has grossed over $100,000,000 in sales in the past 5 years alone. He is best known to television audiences as DRTV's all-American dad, a family man and expert on household solutions, lawn and garden items and electronics.  Cory is also the author of the best-selling book "Thousands per Minute, the art of pitching products on camera,"  a book that has been hailed as "the bible for every person looking to sell a product on camera."
For over 18 years, Cory has been speaking to audiences on stage, on talk radio and through both live television and infomercial.  His stage presence is captivating, genuine and innovative and his voice is memorable.
In addition to his extensive talent resume', Cory has decades of experience in video production. Cory has directed and produced videos for some of the largest corporate giants in America, including Canon USA, Alcon pharmaceuticals, Motorola, Dunkin Doughnuts, Goodyear and Xerox, just to name a few.  Cory intimately understands what can be accomplished on both sides of a lens, making him a valuable and rare asset to many companies.
Cory is the president and founder of Pitch Video, a video production company that specializes in creating compelling product sales videos for television and the internet.  Pitch Video is Cory's way of bringing all his talents and abilities to the same table for his client.
Although he is a New England native, Cory currently resides in Tampa, FL. He is a proud husband and father of 4 children.
When & Where

KPI Tampa Office
1111 W. Cass St.
Tampa, FL 33606


Tuesday, March 3, 2015 from 6:00 PM to 8:00 PM (EST)
Add to my calendar
Organizer
Welcome to the Key Person of Influence events page for Eventbrite. 

Our Profitable CEO Workshop Series is exclusively for owners and C-suite executives of successful, growing, professional service companies. Most of these workshops are ticketed events through Eventbrite.
These workshops aren't generic or boring presentations; they are highly-interactive conversations backed with implementable, proven strategies. You will be able to ask your specific questions to get the answers you need for your business to excel in this new collaboration economy.
Our KPI CEO Socials are are casual but highly-vetted, high-level gatherings for the sole purpose of connecting with area leaders, and connecting them to one another.  These socials are by invitation-only and are limited to 12 attendees. To be considered for an upcoming CEO Social, visit our landing page for list of qualifications and for more info:  CLICK HERE FOR INFO
To learn more about our Personal Brand Accelerator program, and for video testimonials from some of our clients, visit our website: KEYPERSONOFINFLUENCEUSA.COM

---