Corset and Diamonds presents the London Burlesque Masterclass with Red Sarah

Sunday, May 12, 2013 at 1:00 PM

-

Wednesday, June 5, 2013 at 2:00 PM (BST)
Event Details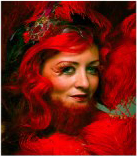 Learn the art of titillation, sexy tassel twirling and booty shaking with the fabulous Red Sarah!
Mistress of Make-believe RedSarah has been in showbusiness for 15 years and she will be offering 3 workshops in the Burlesque Masterclass on Sunday the 12th of May from 2:00pm.
This one day taster is ideal for newcomers and it is a lot of fabulous fun!
You will explore masculinity vs. femininity and impersonation skills, learn how to use burlesque props effectively, tassel twirling, learn to identify which tassel technique best fits your body shape and more importantly, how to create your own balloon act.  The Masterclass is broken down in 3 workshops that can be taken individually according to preference.
The group classes will only accept a limited number of students to ensure detailed attention and an enjoyable learning environment.
Warning: You may end up having aches in your face and belly from laughter so you must take these classes at your own peril.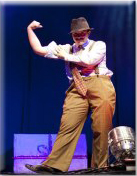 Drag Kings in Burlesque (2-3pm) - A drag king is a person who dresses in masculine attire for the sake of performance, entertainment or personal self-fulfilment by portraying their own definition of masculinity.
You will learn all about male impersonation and will try out some characters of your own with tableaux vivant and some facial hair. 
*It is all about dressing up so bring masculine attire and accessories to play with!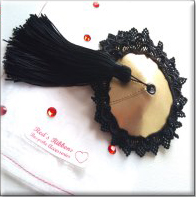 Tassel Twirling techniques (3-4pm) - Did you know there are 7 ways to twirl a tassel? Inwards, outwards, both left, both right, alternating and single shoulder isolations.
You will learn all of them and you will find out which technique suits your body shape best and also how to maximise the spins.
*Tassels are provided for the class and can also be purchased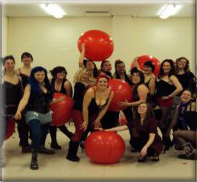 Balloons in Burlesque (4:30-6pm) - The most exhilarating Burlesque workshop you could ever imagine where you will be working with small and large balloons and you will explore their uses and forms within burlesque.

You will learn how to create your own balloon act.
*Balloons and necessary equipment are all provided

The Burlesque Masterclass with Red Sarah costs only £60 and you can get Early Bird tickets for £50. Each workshop booked individually costs £21 and you can get Early Bird tickets for £20.  Please note EARLY BIRD bookings are only valid until the 3rd of May or until they sell out (whichever happens first). Also, ticket purchases may incur some extra admin fees.  
Tickets can be purchased via Eventbrite and PayPal for the Burlesque class from http://corsetanddiamonds.com.
Please email me for further details on bookings and payments.

The Masterclass takes place on Sunday 12th of May 2013 at Netil House, 1 Westgate Street, Hackney, London E8 3RL
If you can't make it on the 12th of May to this Masterclass you may email me with your alternative availability to request future dates.
Have questions about Corset and Diamonds presents the London Burlesque Masterclass with Red Sarah?
Contact the organizer
When & Where
1 Westgate Street
Hackney
E8 3RL London
United Kingdom


Sunday, May 12, 2013 at 1:00 PM

-

Wednesday, June 5, 2013 at 2:00 PM (BST)
Add to my calendar
Corset and Diamonds presents the London Burlesque Masterclass with Red Sarah