Description
- Grow Tech Mentor Workshops -
We are so excited to host Sahra Khoshnavazi as one of our speakers. Sahra will be going over the taxation rules for corporation in Canada as well as the changes to the budget that will affect business owners.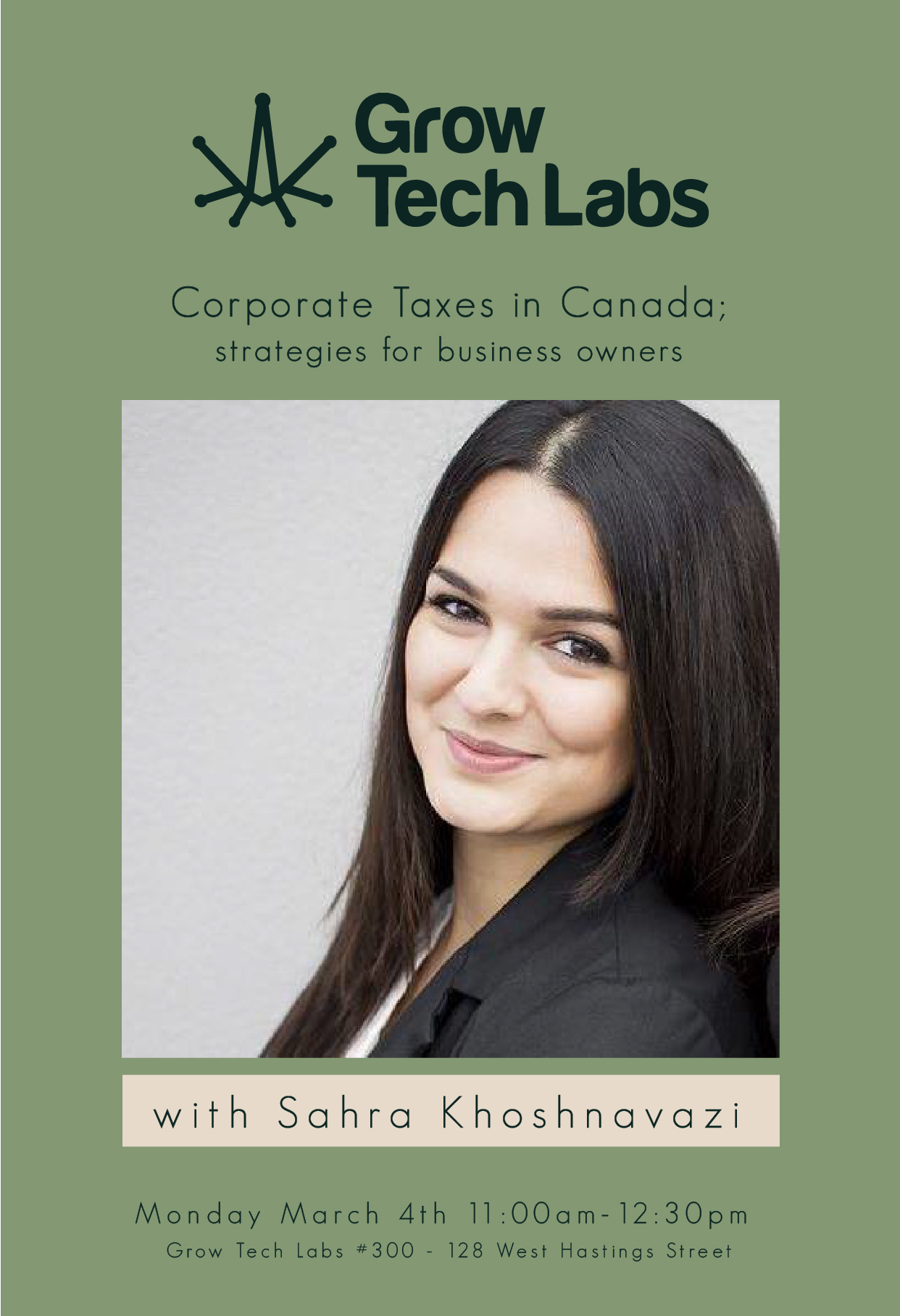 Sahra Khoshnavazi, BBA CFP RRC
Sahra's education and experience consist of various essential concepts that lead her clients to a clearer journey towards their financial goals. With her specific background in Canadian tax and financial analysis, Sahra creates comprehensive financial plans that resemble a financial roadmap to financial freedom. Working with families, professionals and local businesses, her detailed financial planning techniques help reduce taxes and increase net worth. What she loves most about her job is the psychology of finance and how each individual requires a unique approach to financial planning.