Description

Join passionate industry professionals and experts in learning about the diverse array of initiatives Bay Area organizations are leveraging to increase their corporate social and environmental impact.
AGENDA
1:30pm - Registration
2:00pm - Welcome by ONE WORLD
2:20pm - Fireside chat:
* Peter Van Camp, Interim Chief Executive Officer, President & Executive Chairman, Equinix
* Scott Saslow, Founder & CEO, ONE WORLD Training & Investments (moderator)
3:00pm - Three Break Out Panels - Round I
1. Leveraging Talent for Impact: From frontline employees to senior executives, how are companies putting their human capital to work to drive positive impact?
* Jessica Hyman, Head of Engagement and Insights, Atlassian
* Whitney Hampton, Senior Manager Gap Inc.
* Brian Thomas, Business Architect, Growth and Sustainability, Equinix
* Geoff Trotter, Founder & Managing Director, KMPact (moderator)
2. Innovative Uses of Corporate Resources
Beyond corporate philanthropy and volunteerism, what additional ways can companies leverage financial capital and intellectual capital to make a positive impact to the environment and society?
* Kari Dohn Decker, Managing Director, Corporate Responsibility, JPMorgan Chase & Co.
* John Baer, Managing Director, Enterprise Risk Solutions, Moody's Analytics
* Sunya Ojure, Senior Manager, Sustainability, Salesforce
* Pamela Roussos, Chief Innovation Officer, Miller Center for Social Entrepreneurship, Santa Clara University (moderator)
3. Designing & Delivering Products for Impact: How are companies delivering products, services and opportunities for underserved populations, domestically and abroad?
* Shannon Siart, Manager, Sustainability Initiatives, HPE
* Jennifer Young, Director Global Social Impact Programs, Pearson
* Murali Vullaganti, Founder & CEO, PeopleShores
* Beau Cronin, Partner, The Data Guild
* Scott Saslow, Founder & CEO, ONE WORLD Training & Investments (moderator)
4:00pm Networking Break
4:30pm - Three Break Out Panels - Round II (same topics and speakers as in Round I)
5:45pm Closing remarks ONE WORLD
6:00pm Networking Reception
WHAT IS UNIQUE ABOUT THIS EVENT?
Tripple Bottom Line - Learn about ways to continuously lessen the distinction between financial, environmental and social goals, integrating the achievement of both to your company's core operations

Networking - We welcome participants from all corporate functions: Finance, Sales, Marketing, HR and Operations; People, Product and Service Line Leaders as well as Executive Office
San Francisco Bay Area - One World is focused on building a community of local professionals working toward a common cause; this program is designed with and for companies based in the local area. Please get in touch if you would like to contribute or find out more!
SPEAKERS - learn more here
***Space will be limited for this event to ensure high-quality idea exchange***
**Student & Nonprofit discount on request. Please contact: angie@oneworld.training**
THANK YOU TO OUR PARTNERS AND SPONSORS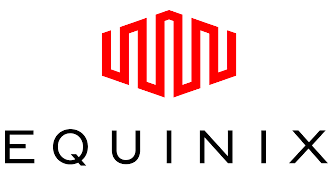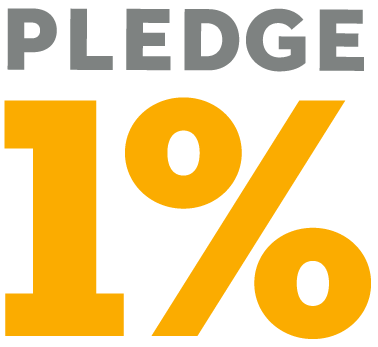 SEE OUR GROWING LIST OF PARTICIPANTS
Jessica Hyman, Atlassian / Julia Robinson, Atlassian / Luke Mertens, Atlassian / Marco ten Vaanholt, BootUp Ventures / Sandy Eapen, BSR / Lisa Altieri, Climat Solutions Net / Cat Berman, CNote / Paula Saslow, Copper Rose Films / Tina Kobetsky, Deutsche Asset Management / Adam Harris, doGood / Ralph Morales III, doGood / Aude Anquetil, Epic Foundation / Angela Boland, Equinix / Brian Thomas, Equinix / Bruce Ownen, Equinix / Carol Wong, Equinix / Geraldine Slevin, Equinix / Jennifer Ruch, Equinix / Kia Germino, Equinix / Melodie Tsai, Equinix / Peter Van Camp, Equinix / Chris Doherty, EY / Karin Bauer, FEM Inc / Andrew Falcon, Full Circle Fund / Jay Hirschton, Full Circle Fund / Mary Wyatt, Gap Inc. / Whitney Hampton, Gap Inc. / Chelsea Seabron, Google.org / Aiday Akmataliyeva, Gratus / Shannon Siart, HPE / David Lehr /Hult University / John Froman, JPMorgan / Kari Dohn Decker, JPMorgan Chase & Co. / Geoff Trotter, KMPact / Tanya Menendez, LaborX / Jocelyn De Gance, LEVERS / Lisa Boyd, lyft / Emily Hine, Meru Health / Gavin Cosgrave, Miller Center for Social Entrepreneurship, Santa Clara University / Pamela Roussos, Miller Center for Social Entrepreneurship, Santa Clara University / Jessica Hollinger, MobileIron / John Baer, Moody's Analytics / Kyle Overman, New Resource Bank / Tracy Tinclair, New Resource Bank / Alfredo Mathew, NFTE / Joy Brown, NFTE / Scott Salsow, ONE WORLD / Angelina Mertens, ONE WORLD / Sophia Yen, Pandia Health / Jennifer Young, Pearson / Joan Anway, Pearl Consulting / Aparna Gole, PeopleShores / Murali Vullaganti, PeopleShores / Hana Bednar, RocketSpace / Sunya Ojure, Salesforce / Jeri L. Jensen, Santa Clara University / Robyn Raphael, St. Baldrick's Foundation / Gayle Samuelson Carpentier, TechSoup / Manning Sutton, TechSoup / Whittney Tom, TechSoup / Beau Cronin, The Data Guild / Georgia Antonopoulos, Thrive Alliance / Alex Sloan, tides / Hannah Zhao, Venrock / Catherine Crystal Foster, Westly Foundation / Silje Ditlefsen Zanni, World Economic Forum / Jessica Mony / Nick Aster, 3BL Media / Kelly Rytel, 3Degrees