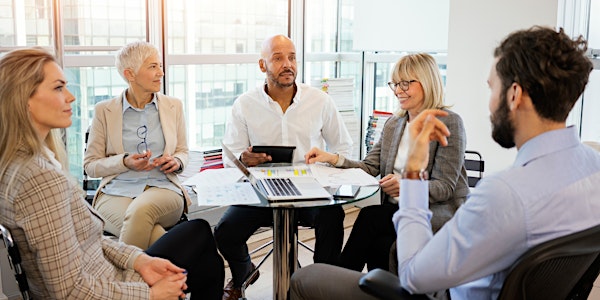 Corporate Networking, Training, & Referrals
Corporate Networking, Training, & Referrals - Every Thursday At 3 PM EST via Zoom
About this event
Would you like to gain more corporate clients?
Networking is a powerful way to increase your word of mouth.
Studies show that word of mouth remains one of the best forms of marketing today.
Attending the right networking meeting can help you to rapidly grow your business.
Join us every Thursday at 3:00 PM (EST) for our weekly Corporate Networking, Training, & Referrals event!
Here's what you will get:
1. Learn Powerful Corporate Training
2. Gain Corporate Business Referrals
3. Build Genuine Relationships
4. Access Business Resources
5. And Much More!
RSVP to secure your spot at this event before time runs out by visiting https://events.forwardbusinesscoalition.com/corporate-networking-training-referrals right now!
Avoid anonymity in your market due to a lack of connections.
Discover new ways to rapidly grow your business when you attend this event.
Join our global business network when you register right now!