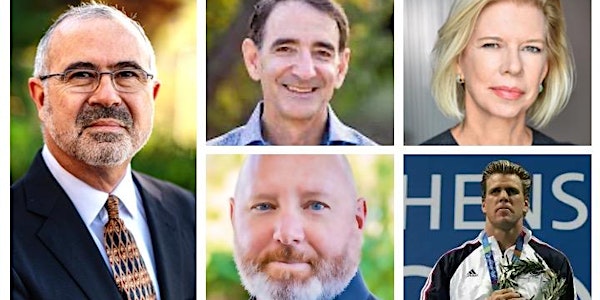 Corporate Leaders Roundtables
Join us for our next Corporate Leaders Roundtables with featured CFOs, CEOs and your C level colleagues!
By Corporate Leaders Roundtables
Date and time
Thursday, May 25 · 6 - 8pm PDT
Location
California Lutheran University's HUB 101 31416 Agoura Road Westlake Village, CA 91361
Agenda
Reception with Tray Passed Appetizers and Drinks
Fireside Chat with CNBC's Jane Wells and our Panel
About this event
Please join us
Corporate Leaders Roundtables Returns!
Featuring Leading CFOs, CEOs, CIOs and other C levels from the region.
Joel Silva, Chief Financial Officer, Vallarta Supermarkets
Joe Wallace, Chief Information Officer, Mission Produce (NASDAQ:AVO)
Gary Hall, Jr., CEO of Sea Monkeys Swimming, 10 Olympic Medalist (5 gold, 3 silver, 2 bronze), living with Type 1 (insulin dependent) diabetes, now successful entrepreneur. Sanford Health Board Member.
Richard Markus, MD, PhD, CEO of Dantari, a Thousand Oaks based biotechnology company developing therapies for cancers and other diseases. Dantari started in 2019, and recently unveiled a $47 Million Series A financing round led by Westlake Village BioPartners. Dr. Markus was formerly Vice President, Global Development at Amgen.
Our Host -- Jane Wells from CNBC!
More information at www.cfofocusforums.com
About the organizer
Corporate Leaders Roundtables gathers the leading CEOs, CFOs, GCs, CLOs, CMOs, CIOs, CPOs, CHROs and other C Level executives for a quarterly cocktail reception followed by a short program featured CNBC's Jane Wells interviewing top C level executives in our community. It's great peer to peer networking. Only C levels from for profit companies attend.