Description
Course participants will receive a comprehensive course manual. The program outline includes the following:
Understand the characteristics of good ideas that become great business opportunities
Analyze the various components of a viable economic model
Understand basic market validation on your innovation
Learn the tools used to implement and test your innovation ideas
Mini-Cases applied throughout the seminar
Why Should You Attend This Seminar?
Innovation is a necessity in today's company. Learn how to implement new innovative ideas and tools within your organization. This seminar will teach you the process and applications needed to bring innovative ideas to fruition!
Who Should Attend?
Staff
Supervisors
Managers
Directors
Vice Presidents
General Managers
Presidents
ABOUT THE LECTURER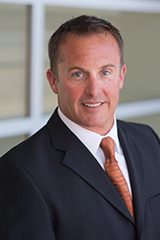 John was Founder and CEO of InterActive Therapy Group, a company he grew into a regional home health and rehabilitation company and sold it in 2008. In 2011 he repurchased the upstate NY assets of his former company and founded Liberty POST, a regional company with over 300 employees that provides home-based special education and related services to young children with disabilities throughout NY State. Under his leadership, Liberty POST has completed 3 acquisitions and tripled its revenue over the past 5 years. As a Professor of Entrepreneurial Practice at the Whitman School of Management at Syracuse University, he teaches courses on Ideation and Opportunity Recognition, Business Planning, New Venture Creation, and Selling/Exiting a Company. Torrens was the recipient of the Syracuse University Outstanding Entrepreneurship Professor in 2012 and the Prestigious Meredith Teaching Recognition Award in 2014. He is frequent speaker on entrepreneurship, business planning, and raising capital, and teaches in many veteran focused entrepreneurship programs provided by the Institute for Veterans and Military Families (IVMF), including Veteran Women Igniting the Spirit of Entrepreneurship (V-WISE), Entrepreneurship Boot camp for Veterans with Disabilities (EBV) in Syracuse, Boots 2 Business, and Operation Jump Start. He serves in the advisory board of Docere e-Learning Solutions, and the Association for Medical Patients. Torrens is a member of Young President's Organization (YPO), a global CEO peer organization with 120,000 members in over 120 countries, and he recently completed a 3 year term on its International Board of Directors.