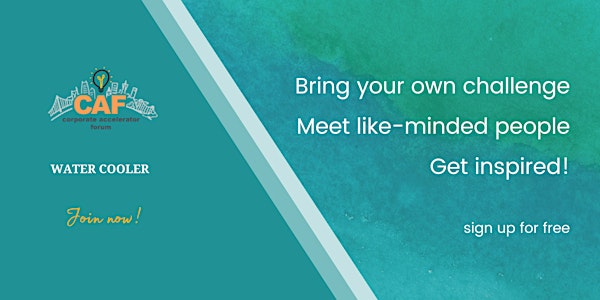 Corporate Accelerator Forum Water Cooler
Serendipitous meetings every 14th day of the month! If you're in corporate innovation and working with startups, stop by and have a chat!
About this event
Have you been hungry to meet new people who are actively engaged in innovation? Join the Corporate Accelerator Forum leaders in genomics, health care, advanced materials and more, for casual conversations in the Water Cooler, drop-in every 14th day of the month at 10 am Pacific Time.
Share this invitation with others! Include potential colleagues you've wanted to meet, folks exploring the field of startup innovation, or startups you want to introduce to other corporate innovators! It's an open space to talk about whatever's on our minds and to connect with others who are on the innovation journey!
Sponsored by Illumina Accelerator.