Coroa - FREE InTune Yoga Flow for Men with Téo Chapelier
InTune Flow - Yoga Workshop. Joins us on Saturday, July 27 for this FREE men-only workshop instructed by yogi Téo Chapelier.
About this event
Because yoga makes us better men...
After the success from Coroa's last workshop at One Down Dog, we are back once more to celebrate and honor the male yoga community!
Joins us on Saturday, July 27, for this free men-only workshop instructed by yogi, Téo Chapelier. First, this yoga flow session will get our beautiful hearts bumping then we will experience a soul-soothing ritual to connect with our gentle side that resides inside. Connecting body and soul is what we need.
"During this workshop we will slow things down and listen to our inner wisdom, doing our best to develop a better sense of intuition by listening to the feedback that our minds and bodies are constantly giving us. Through the practice of yoga, we will recalibrate ourselves from within and learn to embrace our similarities as men but also uniqueness as individuals", Téo Chapelier
For the yogis present, Coroa will offer an exclusive discount to purchase pieces from our first limited collection – luxurious and comfortable pieces made entirely in Los Angeles!
#moremenonthemat
DETAILS & EXCLUSIVE CONTENT:
• FREE InTune flow workshop instructed by local yogi Teo Chapelier
• Exclusive discount to shop Coroa collection
• Men only
LOCATION & TIMES
Where:
One Down Down – Echo Park: 317 Glendale Blvd, Los Angeles, CA 90026
Uber /Lyft recommended
Times:
3pm - Doors Open - Meet the Community & Shop
3.30pm to 4.45pm - Workshop for Men
4.45pm to 5.15pm - Mingle & Shop
ABOUT COROA
Founded by Santiago Pazos, Coroa is the first luxury yoga brand for modern male yogis.
Designed and made entirely in Los Angeles, Coroa offers at last high-quality and luxurious pieces men can proudly wear on & off the mat.
Coroa first limited collection is inspired by Galicia, Coroa founder homeland. A region discovered by Celtic cultures, the use of coppers, arrows, and thick-purposefully-placed lines are reminiscences to Celtic warriors.
California and its mixture of art deco in combination with contemporary elements, are palpable on the entire collection: from luxurious finishes and touch, to the modern garments and comfort.
NOTE ABOUT PHOTOGRAPHY:
During the workshop pictures and videos will be taken for promotion and social media sharing. Pictures will be sent to your email for your own use!
Photographer: Lauren Randolph @laurenlemon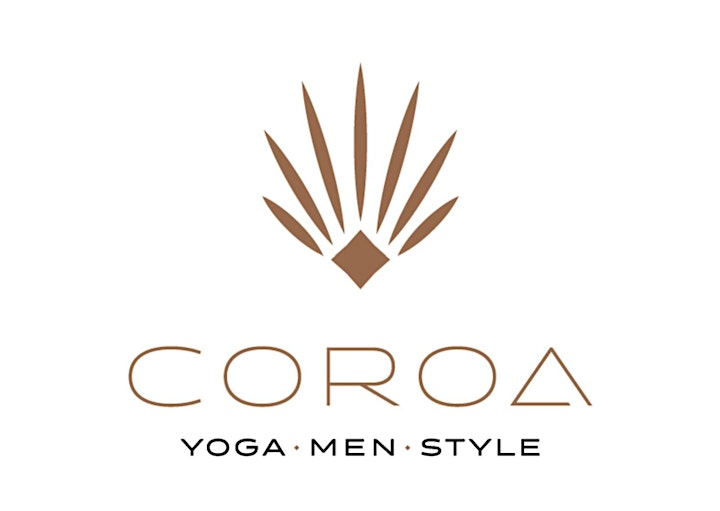 Organizer of Coroa - FREE InTune Yoga Flow for Men with Téo Chapelier