Event Information
Location
Morningside Presbyterian Church
1411 N Morningside Dr NE
Atlanta, GA 30306
Coro Vocati explores a new approach to living, following the uncertainty of the past two years.
About this event
What have we learned from the last two years? And what are we discovering to be the truly important things in life as we move forward?
Coro Vocati's spring 2022 concert program, Live the Questions, explores our experience over the last two years... how we view time, how we love, how we heal, and how we live. Our "new normal" seems to have more questions than answers. Priorities are changing. Relationships are evolving. Lessons are being learned. But how do we avoid falling into old habits?
The program opens with Elaine Hagenberg's Songs From Silence, which she wrote in 2020 for the choir community "in the hope of healing during times of silence and distance." As the concert progresses, the choir explores the concepts of Time, Love, Heal, and Live through compositions by Mendelssohn, Moses Hogan, Jake Runestad, and others -- all while challenging audiences to find the answers to life's questions by living.
This program will be performed twice, on Saturday, May 21 at 7pm at Morningside Presbyterian Church, and again on Sunday, May 22 at 2:30pm at Peachtree Road United Methodist Church.
COVID-19 Information:
Coro Vocati is mindful of the risks associated with Covid-19 and its impact on our community. At present, face masks covering the nose and mouth are encouraged for all those attending Coro Vocati concerts.
Covid-19 protocols are subject to change. We will continue to closely monitor local, state and federal policies regarding indoor activities and plan our safety protocols accordingly. Specific health and safety protocols are subject to change and will be clearly communicated to ticket holders in advance. Thank you for your support.
Program:
Songs from Silence (Elaine Hagenberg)
Ich, der hasslich bleiche Tod (Sophie Elisabeth von Braunschweig-Wolfenbüttel)
Nun danket alle Gott (Heinrich Schütz)
Nun danket alle Gott - closing chorus (J.S. Bach)
In the middle (Dale Trumbore)
Verleih uns Frieden (Felix Mendelssohn)
Pour Toi, Mère (Sydney Guillaume)
Prayers from the Ark, No. 6, The Prayer of the Dove (Ivor Davies)
Tikkun Olam (Crystal Birdsong)
The Sun Never Says (Dan Forrest)
There is a Balm in Gilead (Moses Hogan)
Live the Questions (Jake Runestad)
Requiem aeternam, from Nimrod, Enigma Variations (Edward Elgar/arr. David Hill)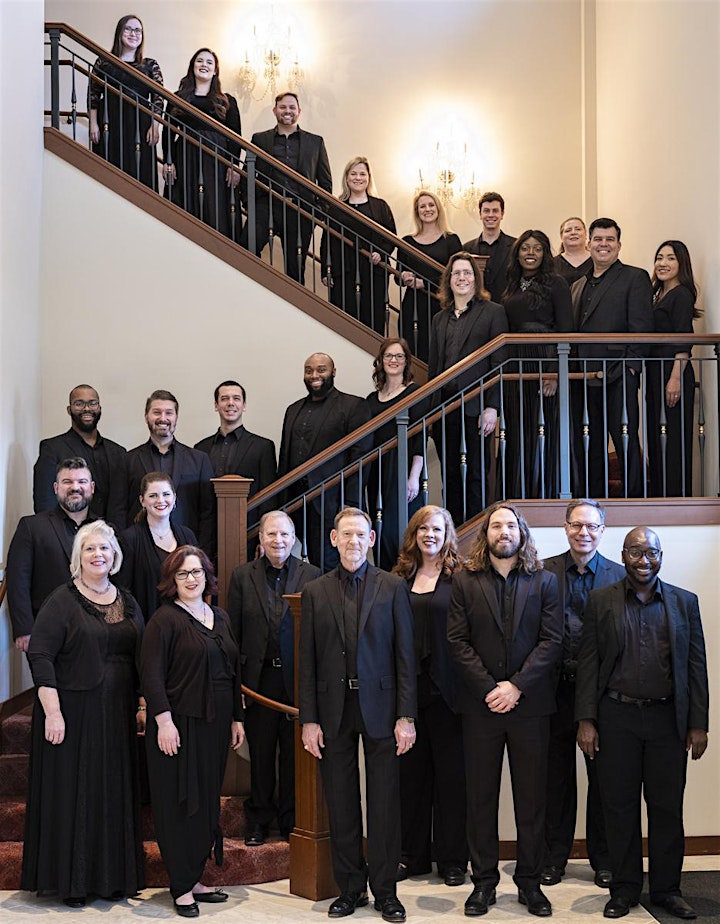 Date and time
Location
Morningside Presbyterian Church
1411 N Morningside Dr NE
Atlanta, GA 30306