Cornucopia.. Gourmet Raw Vegan Thanksgiving Dinner

Thursday, November 27, 2014 from 5:00 PM to 8:00 PM (PST)
Event Details
 Pena Pachamama Restaurant and Chef Jillian Love Present 
Cornucopia..

Gourmet Raw Vegan
Thanksgiving Dinner
 Thursday November 27th
The cornucopia, or horn of plenty, is a symbol of abundance and nourishment... it symbolizes the time of year we come together to celebrate the Harvest and enjoy natures seasonal bounty. Imagine a Thanksgiving Holiday Celebration filled with Abundance, Nourishment, Incredible Food, Live Music, Family and Friends.
Join Chef Jillian Love this Thanksgiving at Pena Pachamama Restaurant for an evening of fine dining, community, connection and celebration. Enjoy a Seasonally Influenced Abundantly Nourishing and Incredibly Delicious Gourmet Raw Thanksgiving Dinner. 
Elixir 
 Coconut Nectar Turmeric Alive Elixir
First Course
Arugula salad with pomegranate pods, spiced cashews,
lemon fennel ribbons,sesame sticks
Main Course
Shaved portobello fillets in rosemary gravy
Lemon garlic spinach
Maple buttered onion rings
Spiced Cranberry medjool chutney
Corn bread stuffing
Dessert
Persimmon spice custard
Pecan medjool crumble
Amaretto caramel sauce
Vanilla bean coconut cream
Cocktails
Wine
Margaritas
Sangria
Strawberry Lime Virgin Margaritas
*cocktails are additional cost
45 pp 
25 kids 12 and under

dinner from 5-10 
live music 8pm - 10pm  

~ please call to make a table reservation ~
Pena Pachamama Restaurant
 (415) 646-0018
1630 Powell Street 
(between Union & Green) 
San Francisco, CA 94133 
Sponsored by Turneric Alive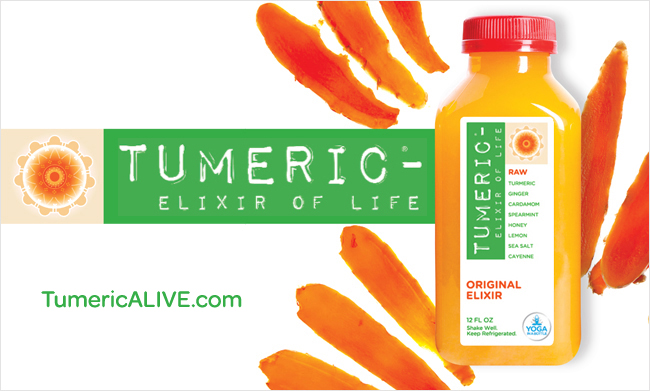 Peña Pachamama Restaurant —One of those magical places... a little island of the future where those who enter her doors are forever transformed by the spirit of the music and dance that takes them in. You'll find it on a little side street in San Francisco's old Latin Quarter somewhere between Chinatown, Fisherman's Wharf and endless Italian late-night cafes.
It was once one of San Francisco's most important speakeasies; later Amelio's, which along with Ernie's, was one of the most famous restaurants in the city. This inviting and comfortable space is where Clark Gable and Carole Lombard had their rendezvous. John & Robert Kennedy, Gary Cooper, Bing Crosby, Dean Martin and boxer Rocky Marciano were among some of the personalities that frequented this landmark location
Today, the restaurant serves great food once more, including tasty traditional Bolivian tapas like Plantains and Yucca Frita. They also offer healthy and delicious Raw-living Organic tapas and treats.
 Great Bolivian composer and Charango player Eddy Navia and Sukay founder Quentin Navia can be seen almost every Saturday with the Pachamama Band. They keep the rest of the calendar packed with fantastic artists and sounds from all over the world, including Bolivia, Cuba, Spain, Hawaii, and styles like Spanish Flamenco, Cuban Salsa, Mexican Son, and Brazilian Samba. 
BIO: Chef Jillian Love
Combine equal parts imagination and training. Add a heaping dash of talent and an overflowing cup of passion. Top it off with the ability to create engaging sensory experiences with the fusion of food, entertainment and fun.. and you have the recipe for a Jillian Love.... Talented raw vegan chef, accomplished workshops leader, community organizer and event planner, inspiring presenter, extensive background and training in assisting people in personal transformation and change.
 Jillian is a change agent & pioneer in the conscious cuisine and sustainable health movement! She is founder of Bay Area Raw, an organization providing events and social networking opportunities to bring together local businesses, entrepreneurs, visionaries, activists, community leaders and the greater Bay Area community members to share information, celebrate healthy lifestyle and support the growth of the Bay Area Raw Food Movement.
Jillian also runs the Revolutionary Raw Conscious Cuisine Meet Up Group, a community hub for individuals interested in exploring raw food cuisine and optimal nourishment and engaging in lifestyle choices that sustain the planet. Jillian Love is committed to global transformation through conscious cuisine and is an advocate for food justice.
Jillian completed her certification as Associate Raw Food Chef from Living Light Culinary Arts Institute in October 2003. She has her Bachelors Degree in Communications and a Masters Degree in Counselling. She is a Certified Life Coach through The Coaches Training Institute and a Certified Master NLP Practitioner through NLP California. She has lead retreats, taught classes and provided raw dinners, menu consultations and trainings in the USA, India, Thailand, and Indonesia.
 She is available for classes, speaking engagements, boutique catering and chef services, personal health and life optimization coaching.
Chef Jillian Love FACEBOOK: https://www.facebook.com/ChefJillianLove
TWITTER: https://twitter.com/JillianLove
INSTAGRAM: http://instagram.com/chefjillianlove
For More Great Bay Area Events Check Out
Bay Area Raw & Revolutionary Raw Conscious Cuisine Meet Up Group.
http://www.meetup.com/RevolutionaryRawConsciousCuisine/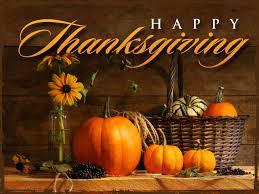 When & Where

Peña Pachamama
1630 Powell St
San Francisco, CA 94133


Thursday, November 27, 2014 from 5:00 PM to 8:00 PM (PST)
Add to my calendar