Looking for a new teaching opportunity? Join our team! Now offering sign-on bonuses of up to $3,500!
About this event
Are you currently pursuing your teaching certification? Are you looking for a new teaching opportunity? Join us at the upcoming Cornerstone Schools Teacher Fair from 4 to 7 p.m. on Tuesday, June 15!
Located at the beautiful campus of Cornerstone Lincoln-King Academy: Adams-Young (13130 Grove St. Detroit, 48235) we're hiring for multiple positions for the 2021-22 school year across our five campuses. Representatives from all schools will be in attendance.
Please view our open positions here: https://www.cornerstoneschools.org/careers/
Virtual interviews are also available the day of the event. Please email: Human_Resources@CEGSchools.org to schedule a virtual interview or inquire about available positions.
To attend in-person, please register through EventBrite.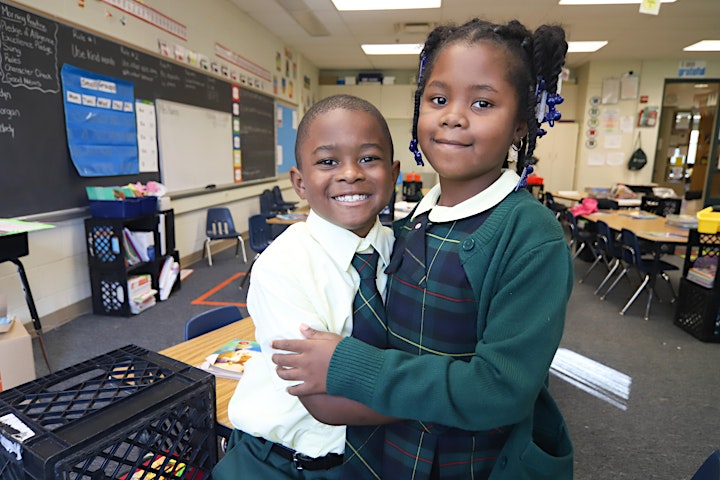 At the event, we're offering:
Sign-on bonuses of up to $3,500
On-the spot interviews with contingent offers*
School tours! Learn where your future classroom may be
Meet and greet with Cornerstone staff and leadership
Refreshments and gifts
Cornerstone Schools offer:
A clean, safe, beautiful working environment
Caring and committed school leadership
The opportunity to help students fulfill a complete life
Career advancement and professional development opportunities (including tuition reimbursement)
Competitive salaries
Full benefits package for you and your family
What you'll need to bring:
Proof of state teaching certification
Three copies of your resume
Not yet certified? No worries! You may still be considered!
If you're currently pursuing a certification, please bring a copy of your scheduled MTTC testing date along with your college transcript.
Know Before You Go:
The LKA: Adams-Young campus is located on the corner of Grove and Cheyenne Street. Please enter the building on Cheyenne Street through the main entrance. Parking is available in the lot adjacent to the school.
Cornerstone strictly complies with the health guidance of the CDC and the MDHHS. We promise a safe, socially distanced teacher recruitment fair with full screening protocols at the main entry. Please ensure that you wear a mask at all times while on our campus, and that you maintain at least 6 feet from others.
*Contingent offers at event subject to leadership approval upon successful interviews.